Context
Before your Customer orders their favorite meal in one of your Stores (Venues), you need to define the ordering experiences you offer to them. This happens on Brand level - Brand decides which Order Types are available in Stores.
Why is this important?
This ensures that a particular Store of yours doesn't offer an Order Type that isn't in line with the rest of your Brand. If, for example, there was a Foodspot available in one of your Stores, your Customer is likely to expect the same in all the other ones and might be surprised when it's not the case.
How does it work?
On the Brand Manager level in the Management Center, you can activate and deactivate certain Order Types - if deactivated, this certain type won't be shown as an ordering option on your Channels: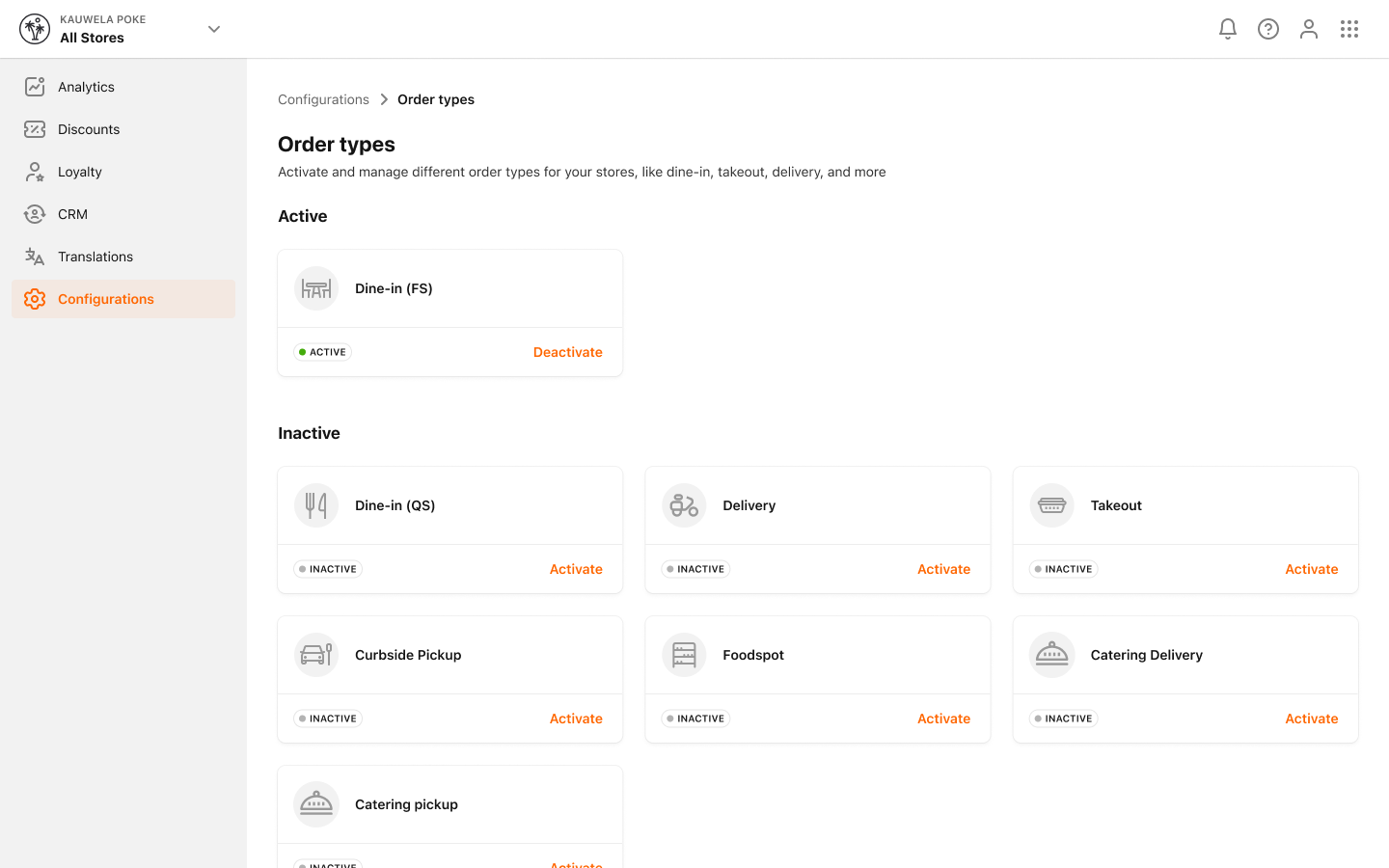 Order Types
Dine-in (Quick Service - QS): Order for ASAP or in advance for Dine-in; these are collected at the counter
Dine-in (Full Service - FS): Order from the table in the Venue and the Order is delivered to the table

Takeout: Order for ASAP or in advance for Takeout
Delivery: Order for ASAP or in advance to be delivered to a Customer-specified address
Curbside Pickup: Order for ASAP or in advance to be picked up at the Store´s parking lot
Foodspot: Orders delivered to Customer´s and/or working/co-shared spaces at specified times

For more information on the flow of managing Order Types on the Brand level, have a look here: Brand level Order Types configuration.