Brand Level
You can find orders directly on the Brand level if you have the customers Name, E-Mail or the order number. If you search for the customer name or email, you can see all his previews orders and also their status. Clicking on 'Venue Order Statistics' will directly link you to the Venue Statistics for more infos about a specific order.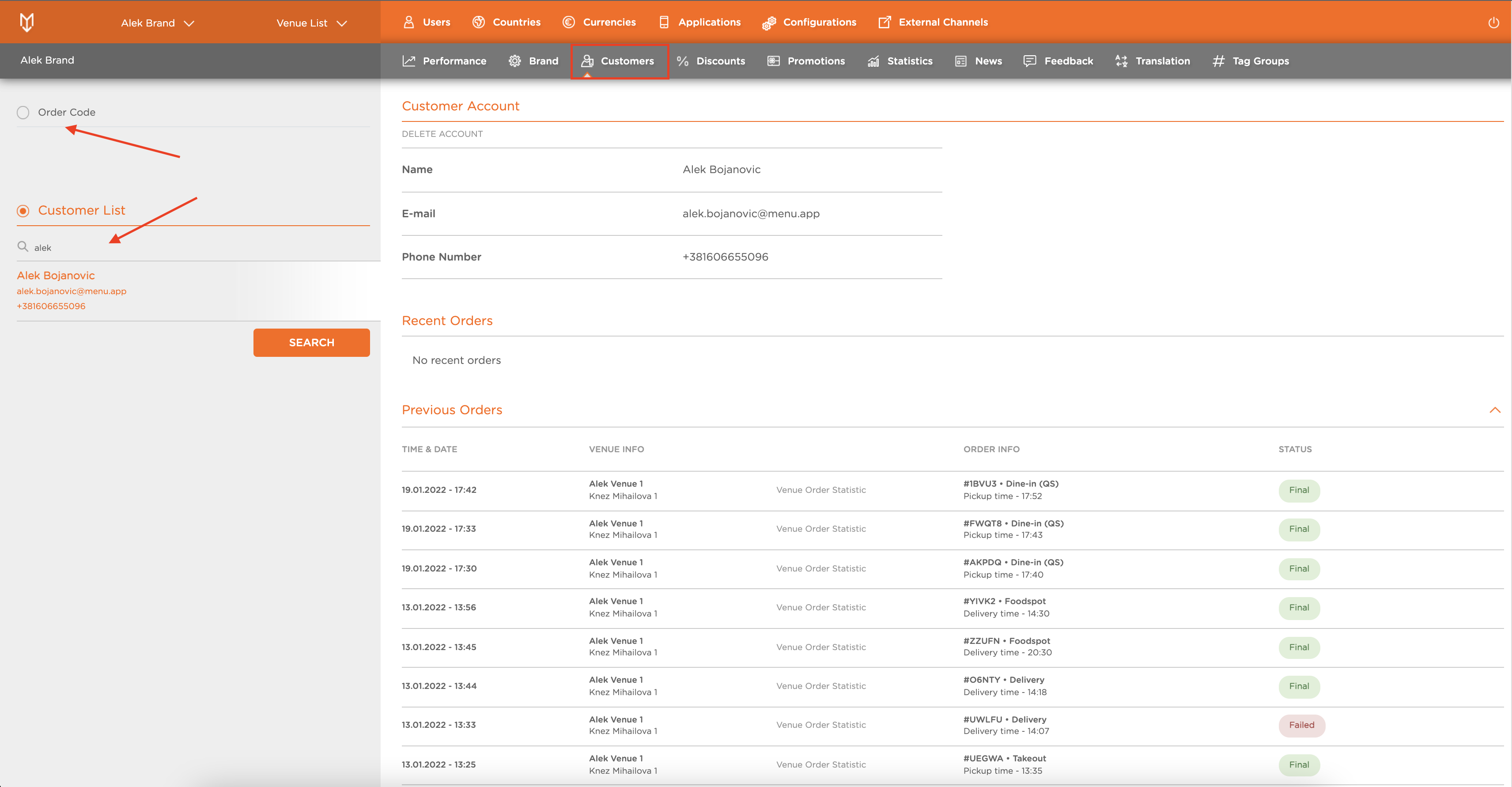 Venue
Le
vel
Go to the Venue where the order was made

Click on Statistics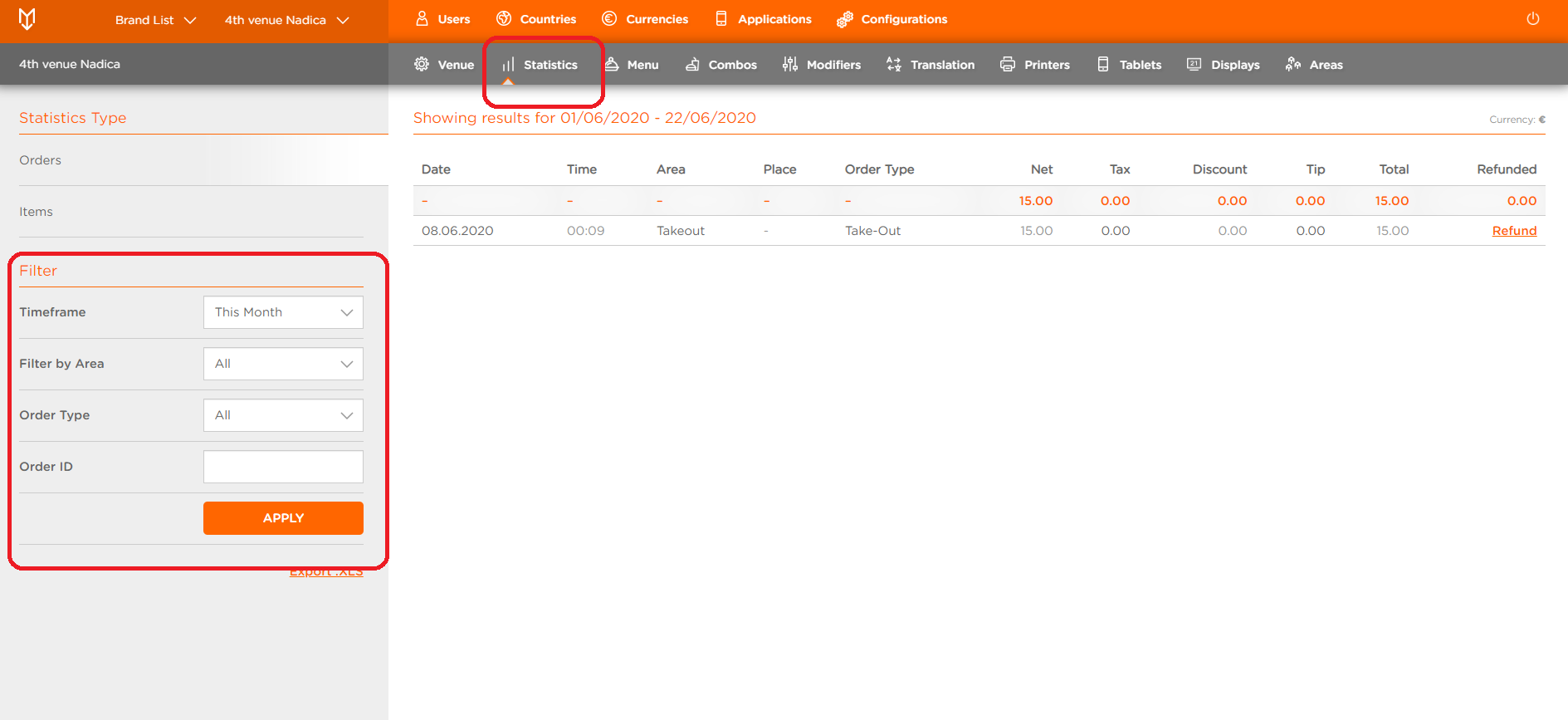 On the left side you can filter your search by:
Timeframe
Area
Order Type
Order ID
Payment Type
Channel
Once you found the Order, click on it, and you will be able to see the ORDER ID.