| | | |
| --- | --- | --- |
| User Role | Chain | Chain Venue |
| Brand Manager | ❌ | ✅ |
| Chain Manager | ❌ | ✅ |
| Company Manager | ❌ | ✅ |
| Local Manager | ❌ | ✅ |
Minimum Preparation Time defines the time your restaurant needs to prepare a new incoming order. When a Customer is ordering for ASAP, the Minimum Preparation Time is used to let the Customer know the earliest possible order time, or approximately when the order will be ready.
For scheduled orders, the Minimum Preparation Time is used to calculate when the order is sent to your POS/Printer and changes to ACTIVE on your Tablet, to make sure the order is ready for your Customer on time.
The Minimum Preparation Time is managed across all Order Types and cannot be set per Order Type.
In Management Center, go to all Stores and select the Store you'd like to configure the Minimum Preparation Time for

Go to Configurations, then to Order Types

In Order Types tab, upon activating an Order Type, you will see General Settings - this is what you need to access

You will see the Preparation time as the first setting you may configure - enter the number of your choice

Remember to save your changes in the upper-right corner of that page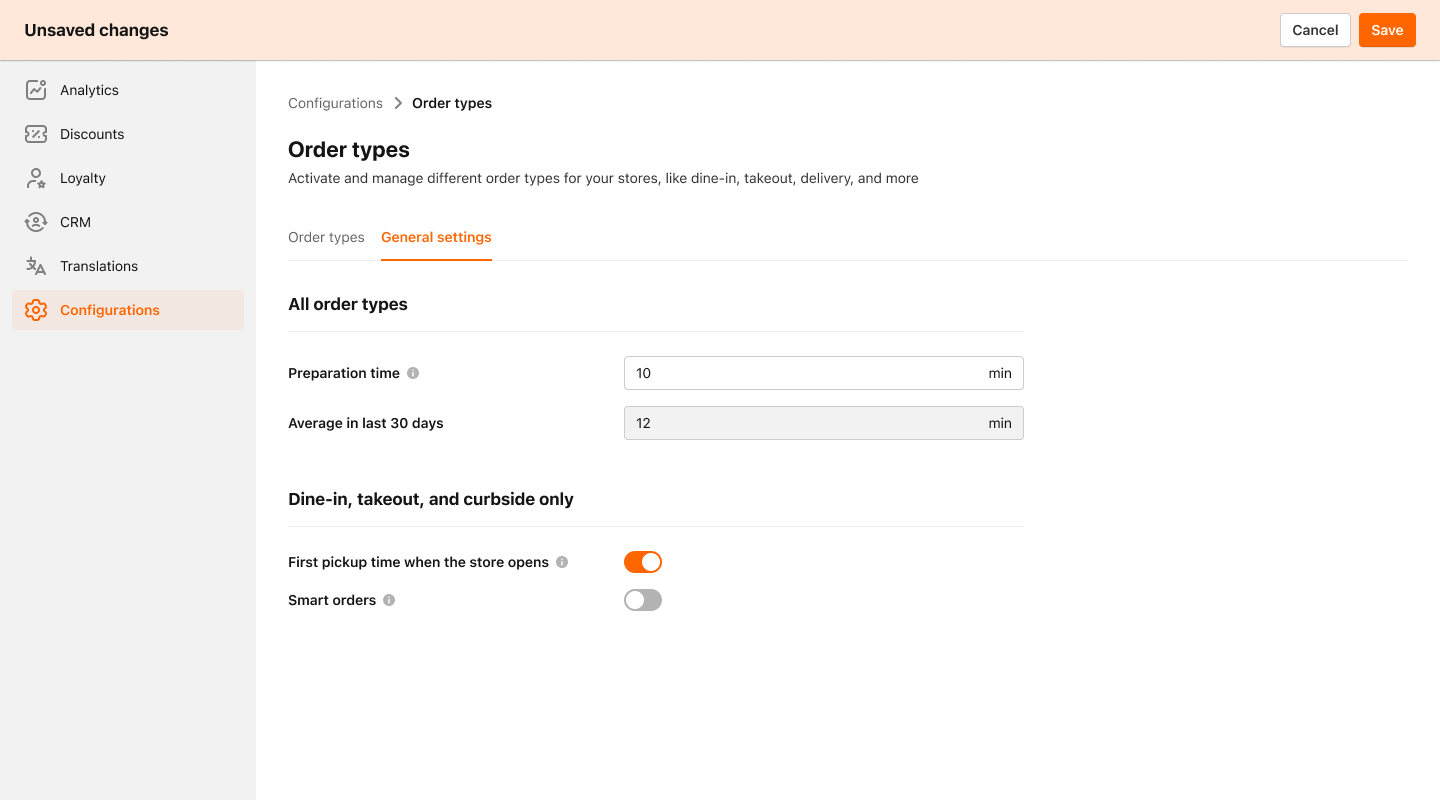 Please note: within General settings you can also monitor the average preparation time for the last 30 days. This allows you to track your performance and adjust preparation time based on data insights.