| | | |
| --- | --- | --- |
| User Role | Chain | Chain Venue |
| Brand Manager | ✅ | ❌ |
| Chain Manager | ✅ | ❌ |
| Company Manager | ❌ | ❌ |
| Local Manager | ❌ | ❌ |
MENU synchronizes Item availability and pricing from local Venue POS instances (Chain or Venue) every 30 minutes, so any changes regarding availability and pricing in POS are visible within 30 min across all Channels (Kiosk, Mobile, Web).
Pricing is always pulled from the local Venue POS instance, so one Item can have different prices within one Chain.
To do a POS Item Synchronization:
All POS resources are pulled from the POS system and then mapped to the existing entities across the Channels through the CMS.
NOTE: Prior to performing POS mapping, you need to have that tab available at the top bar indicating that you have an integration with the POS system. If that is not the case, contact your manager for further instructions.
Initial steps prior to POS mapping:
Select POS Integration tab at the top bar

You will get the settings of the first POS Item mapping tab displayed

Click POS Synchronization tab
In POS Synchronization section you can get the following information:
Type (indicates the type of POS resources):

Item Prices

Combo Prices

Modifiers

POS Cache

Last Synchronized (indicates time and date of the last synchronization)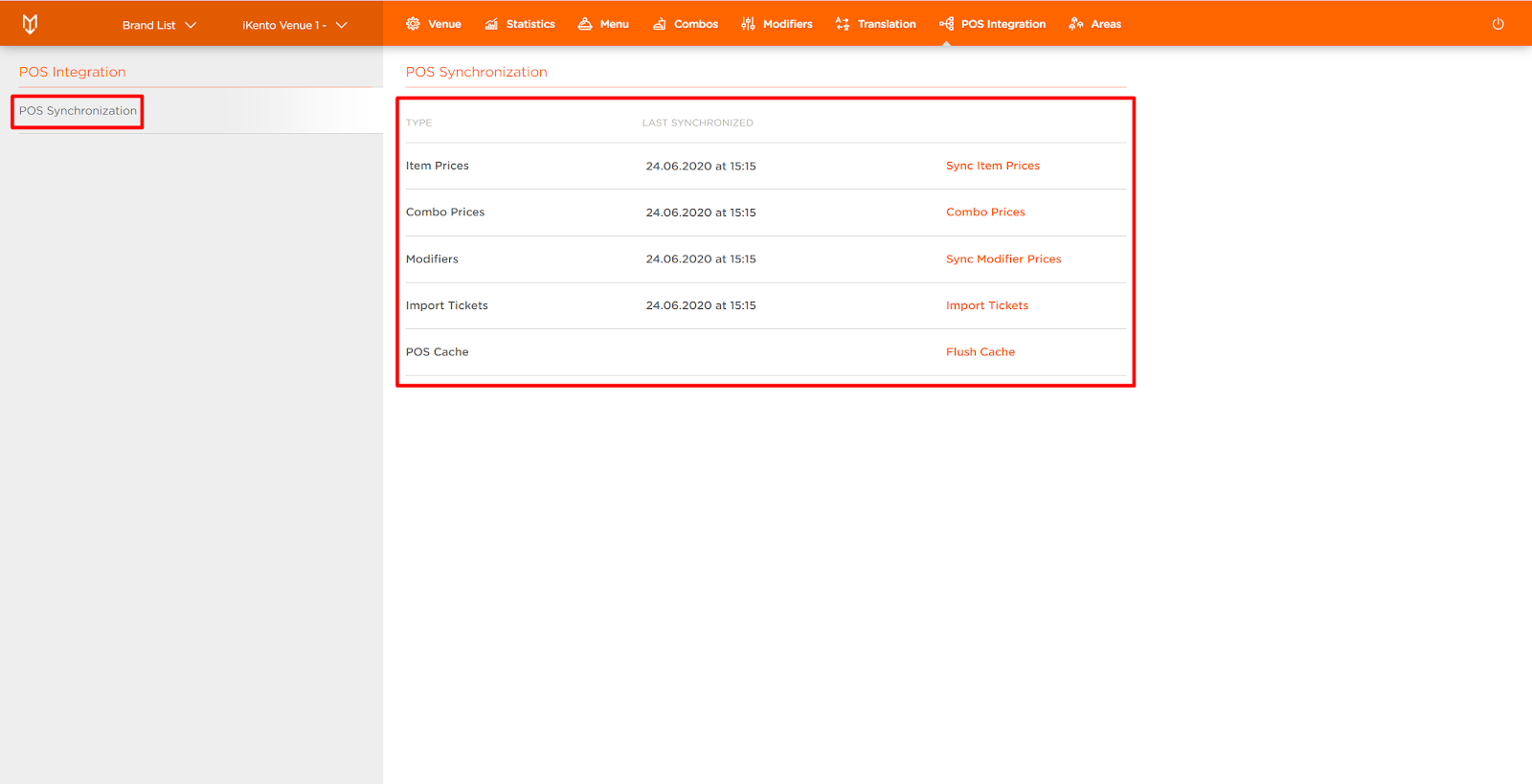 NOTE: Type of POS resources displayed in the POS Synchronization tab depends on whether you synchronize an Item or all types of resources (Items, Combos, Modifiers).
Sync Item Prices
Syncs Items Prices in the Venue with the Item prices on POS
Sync Combo Prices
Syncs Combo Prices in the Venue with the Combo prices on POS
Sync Modifier Prices
Syncs Modifier Prices in the Venue with the Modifier prices on POS.
Import Tickets
Import Tickets feature enables importing all the tickets for a Dine-in Order Type. When the Customer wants to pay the bill via MENU app, on the POS side the ticket (Customer's bill) is sent.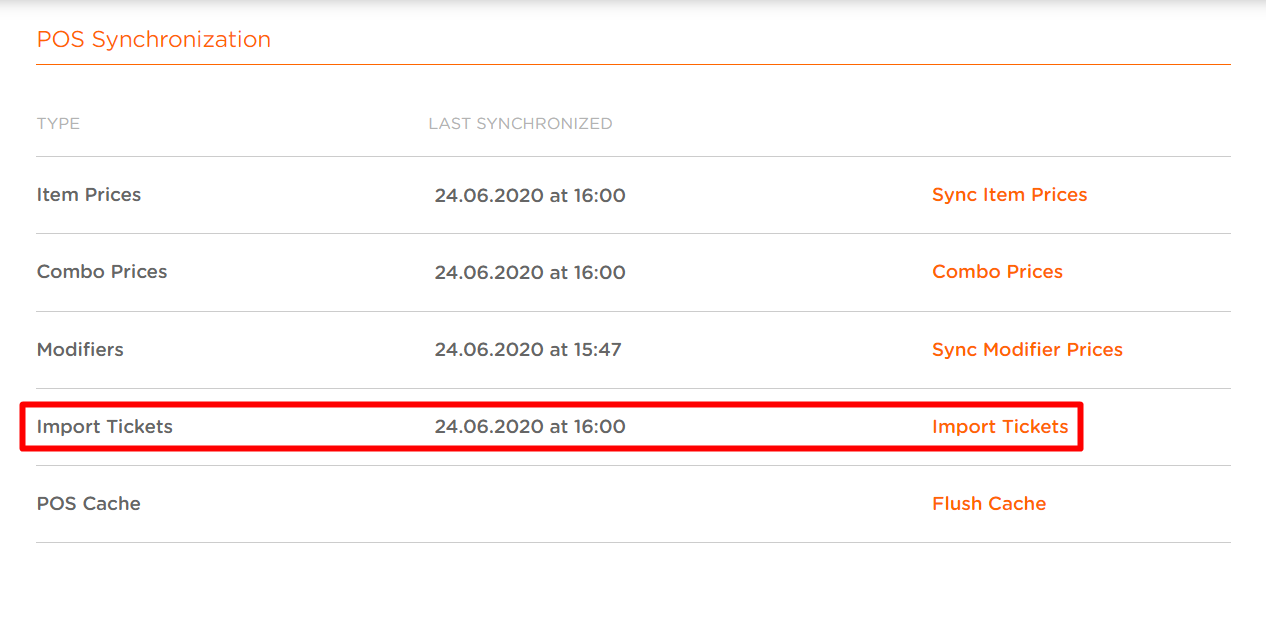 POS Cache
This functionality deletes all the cache from the POS system.
To delete POS Cache:
Click Flush Cache in the POS Cache row
You get the update that the cache from the POS system is deleted now.