| | | |
| --- | --- | --- |
| User Role | Store Group | Store |
| Brand Manager | ✅ | ❌ |
| Area Manager | ✅ | ❌ |
| Store Manager | ❌ | ❌ |
Modifier Groups hold a list of related Modifiers and define how many Modifiers a customer can or must select to be able to order an Item that the Modifier Group is assigned to.
NOTE: If you have a POS integration, Modifier Groups are imported from your POS, but you can still add new Modifier Groups through the Management Center if needed.

To add a Modifier Group:
Click Modifiers in the left navigation bar
Modifiers page appears
Click Add New, then Modifier group
Add Modifier Group form appears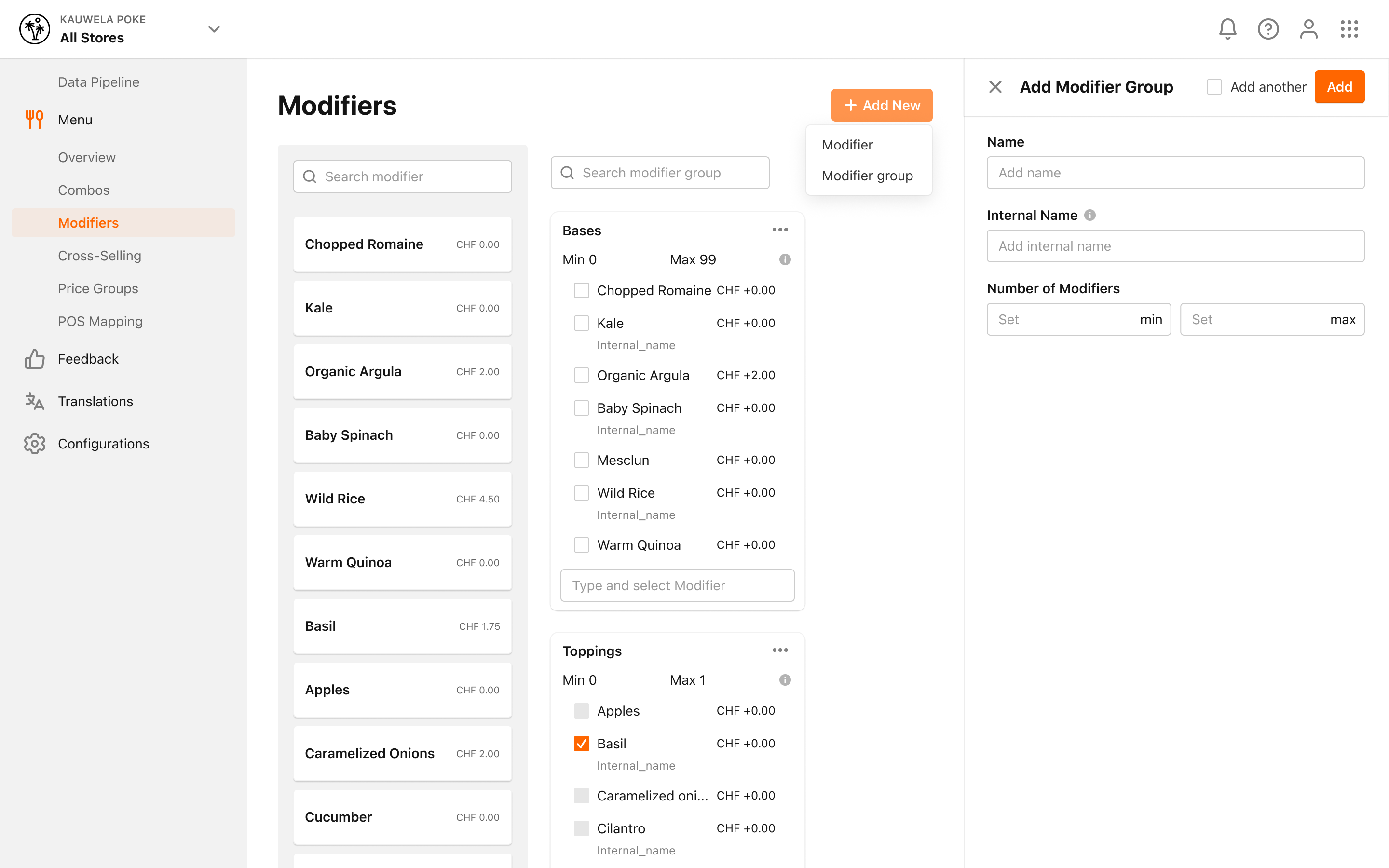 Name: Name of the Modifier Group shown to customers
Min modifiers selected: The minimum number of Modifiers that have to be selected by the customer to be able to add the Item to his/her cart. If the customer does not need to select any Modifiers from the group, you can set this to 0.
Max modifiers selected: The maximum number of Modifiers that the customer can select from the group. If the customer can select an unlimited number of Modifiers, set this number higher than the number of Modifiers that you have in the group (for example 99).