| | | |
| --- | --- | --- |
| User Role | Store Group | Store |
| Brand Manager | ✅ | ❌ |
| Area Manager | ✅ | ❌ |
| Store Manager | ❌ | ❌ |
Related Modifiers are grouped in Modifier Groups (check out How to add a Modifier Group?) to be assigned to Items.
NOTE: If you have a POS integration, Modifier Groups will automatically be imported from your POS together with their Modifiers. You can add additional Modifiers to the imported Modifier Groups or to newly created Modifier Groups through the Management Center.
Click Modifiers in the left navigation bar
Modifiers page appears

Type in the name of the Modifier you would like to add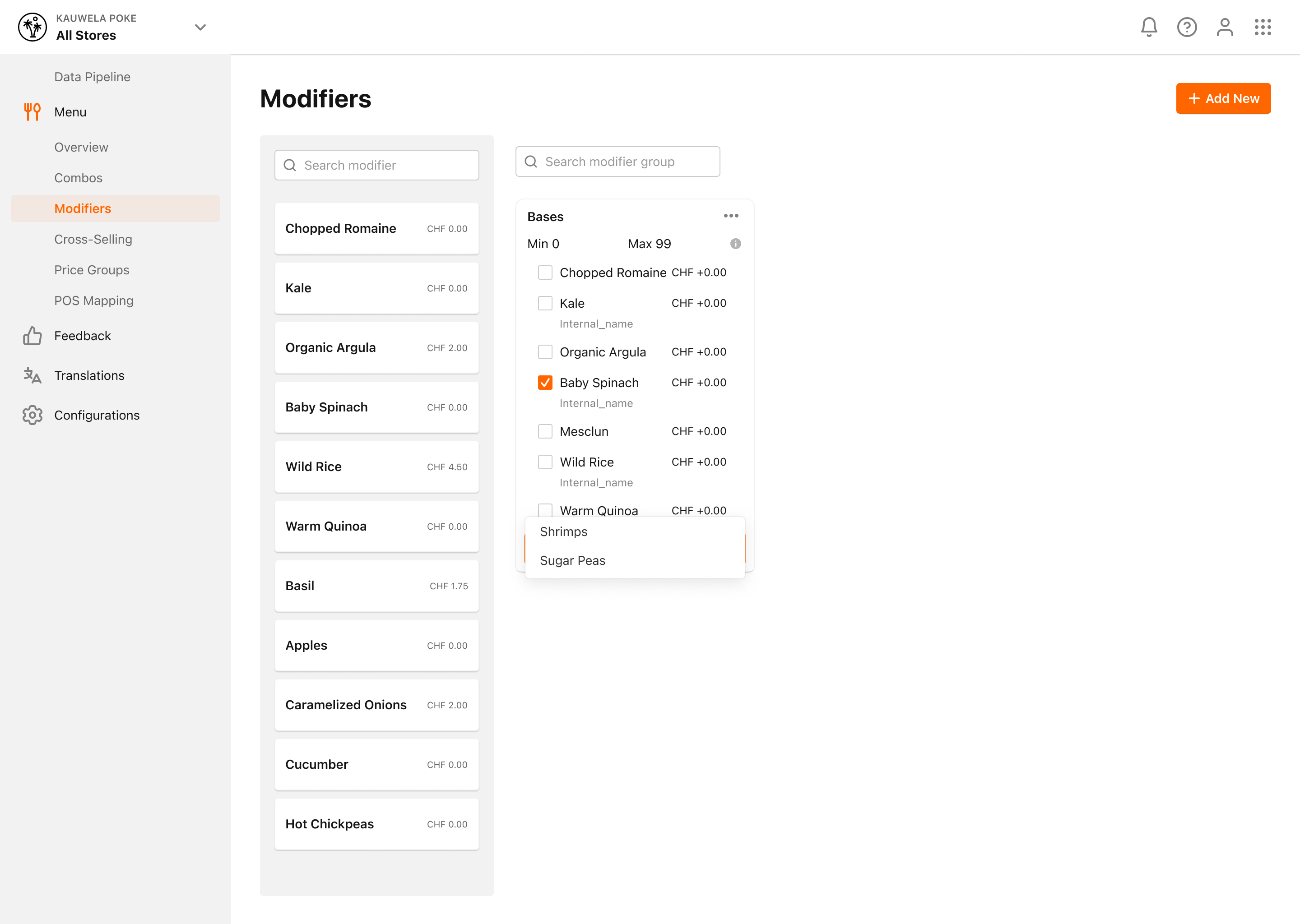 Select the Modifier that you would like to add to the group

You can also drag-and-drop a Modifier from the sidebar to the Add Modifier... section of the Modifier Group you want to add the Modifier to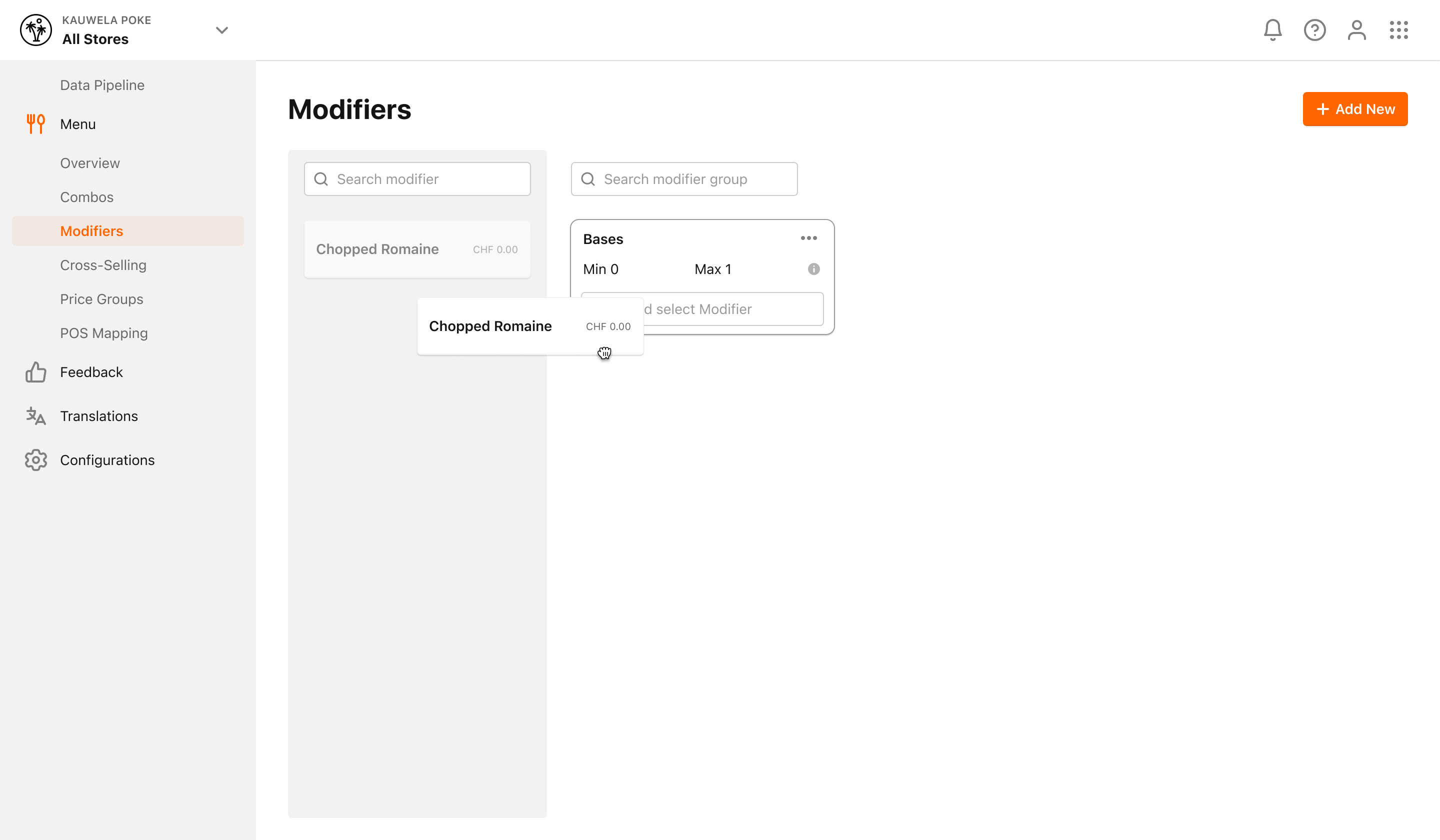 To pre-select a Modifier in a Modifier Group:
To streamline the ordering process for your customers, you can pre-select a Modifier in a Modifier Group. When the customer orders an Item that the Modifier Group is assigned to, the Modifier will automatically be pre-selected for the customer in the group. The customer can de-select the Modifier if he/she wants to.
Activate the checkbox to the left of the Modifier's name

You can only pre-select as many Modifiers as your Modifier Group's maximum value allows