| | | |
| --- | --- | --- |
| User Role | Chain | Chain Venue |
| Brand Manager | ✅ | ❌ |
| Chain Manager | ❌ | ❌ |
| Company Manager | ❌ | ❌ |
| Local Manager | ❌ | ❌ |
Brand Authentication refers to the action of identifying your Brand's Facebook application.
All Brand Authentication settings are managed on a Brand level.
NOTE: Authentication can not be changed once it is set during the process of creating Brand.
To view Brand Authentication:
Click Brand List at the top navigation bar

Select the Brand you want to access

The initial Performance page appears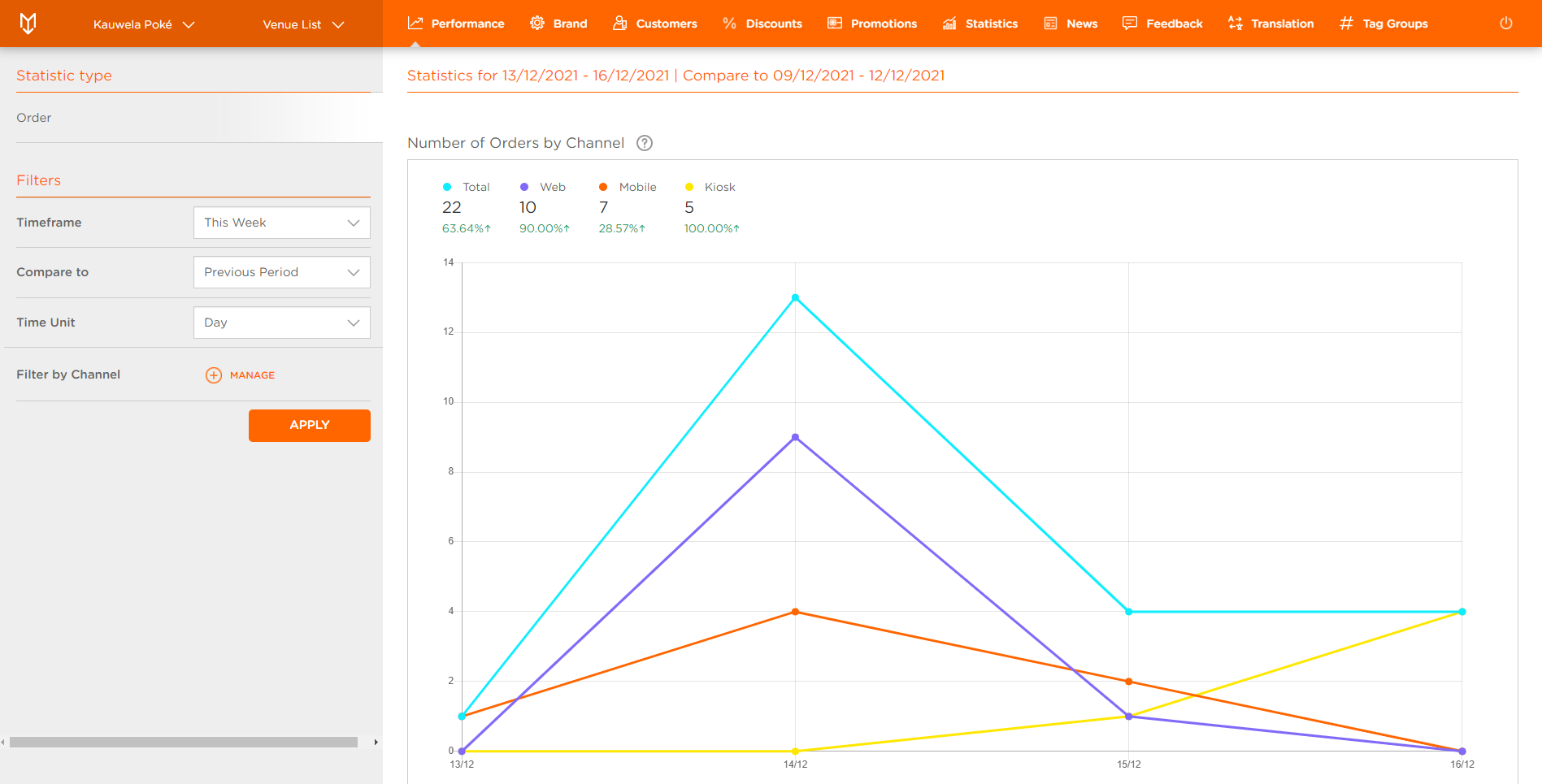 Now select Brand at the top bar

New page appears with basic information about Brand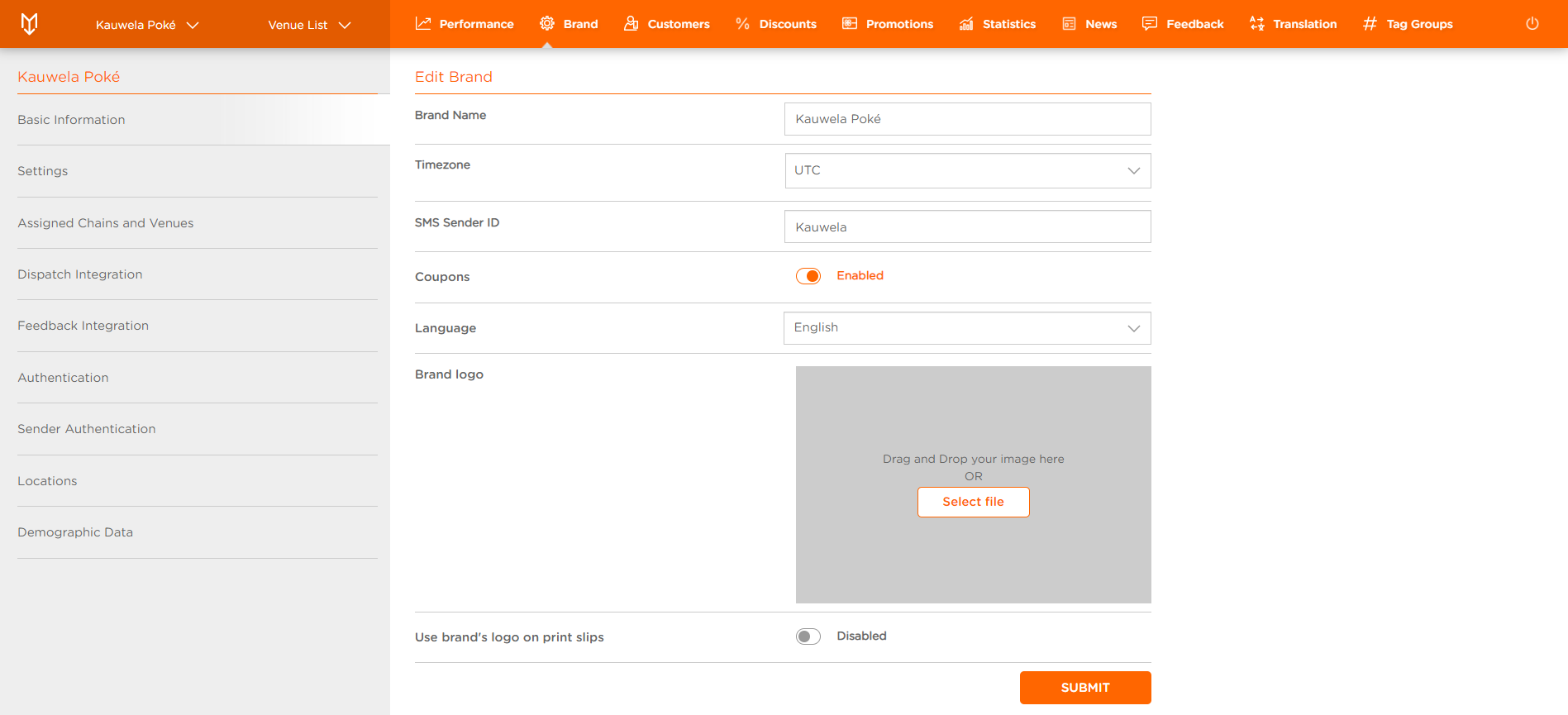 These tabs contain basic information about your Brand.
Click on Authentication tab

Facebook Application Key: Application key of your Brand's Facebook application used for the Facebook login in the Web application; if no key is set, Facebook login feature is hidden
Customer authentication method: Authentication process for Customers on your Mobile & Web application:

Email & Password (deprecated): Customer enters email and password to authenticate

Passwordless (recommended): Customer receives an authentication link and/or a code to sign up and log in
NOTE: Only Passwordless authentication is supported in the Web application. Please reach out to your Account Manager to change your authentication process.