In Saferpay, Terminals represent different bank accounts that funds processed through MENU can be settled to. Each store in MENU can be mapped to a different Terminal in Saferpay. In order for your Account Manager to be able to do this mapping, you need to provide them with a list of all the configured Terminals in your Saferpay account.
To view your configured Terminals: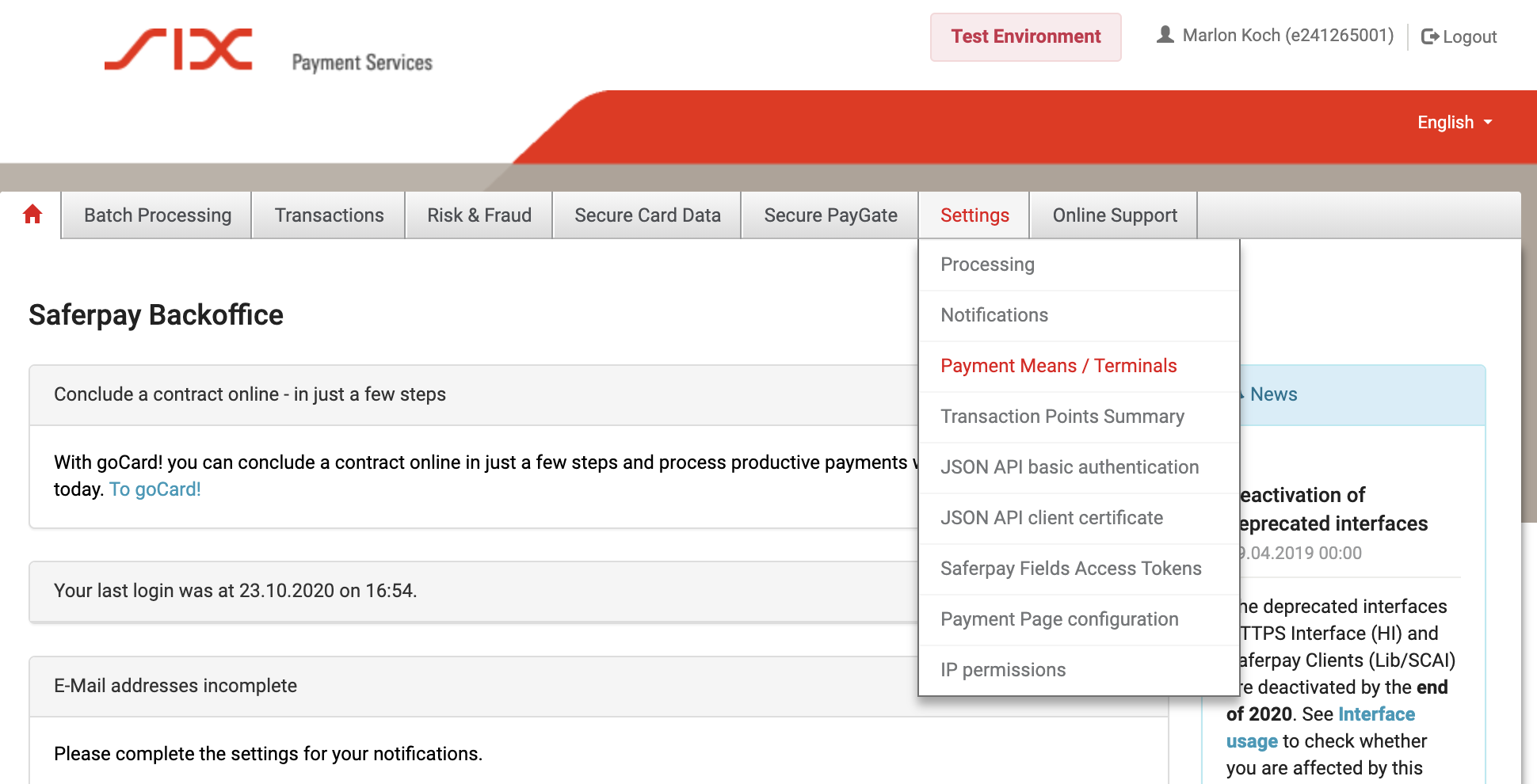 Open the Select account dropdown. The dropdown lists all of your configured Terminals.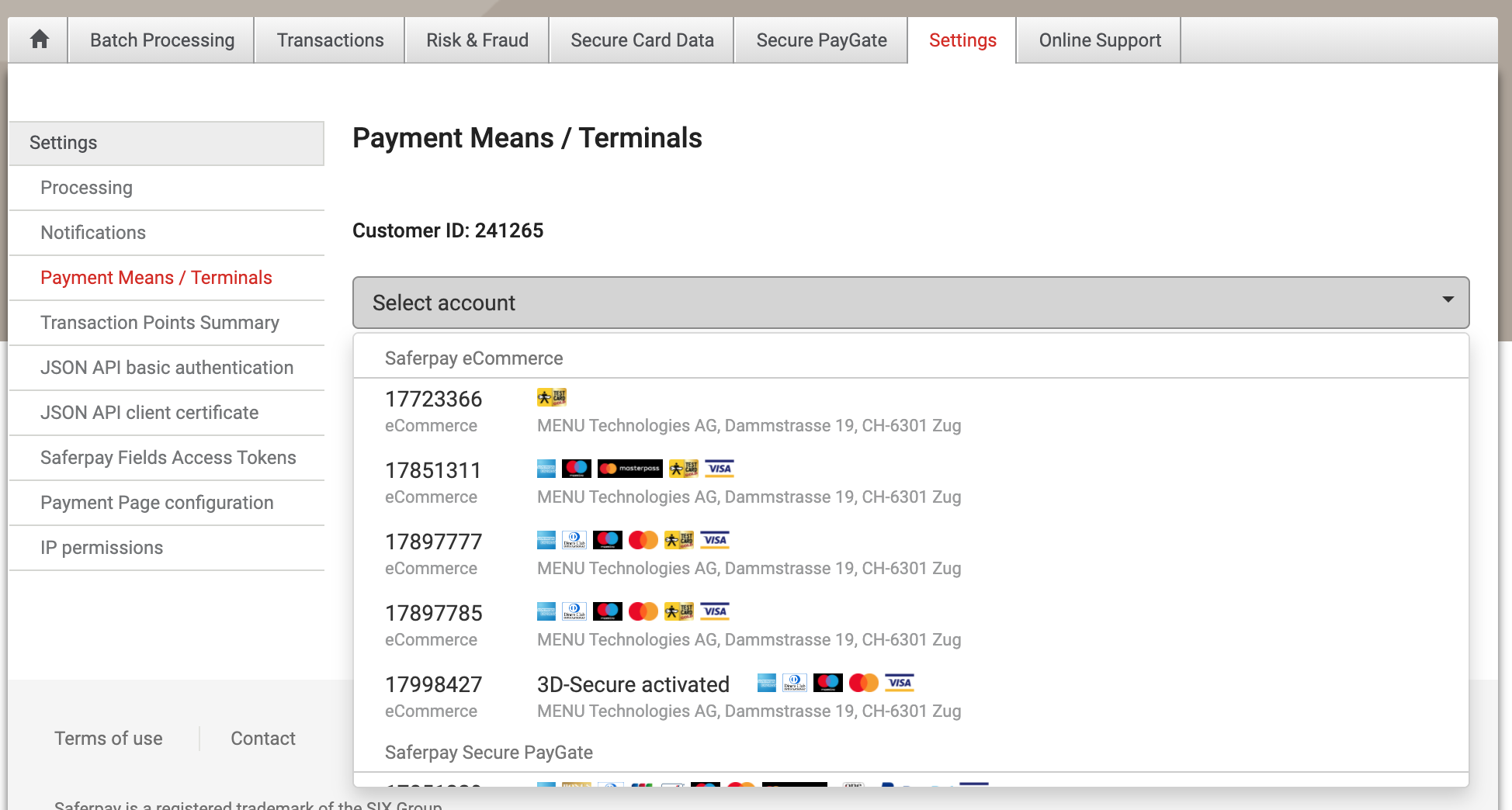 Screenshot all of your Terminals to share them with your Account Manager.