| | |
| --- | --- |
| User Role | Access |
| Administrator | ✅ |
| Customizer who can invite | ✅ |
| Customizer | ✅ |
Project is an application in the Customization Center that uses the Strings defined in the Customization Set. It is hard-coded and can be disabled, but not deleted.
Customization Set ━> Project ━> Feature ━> String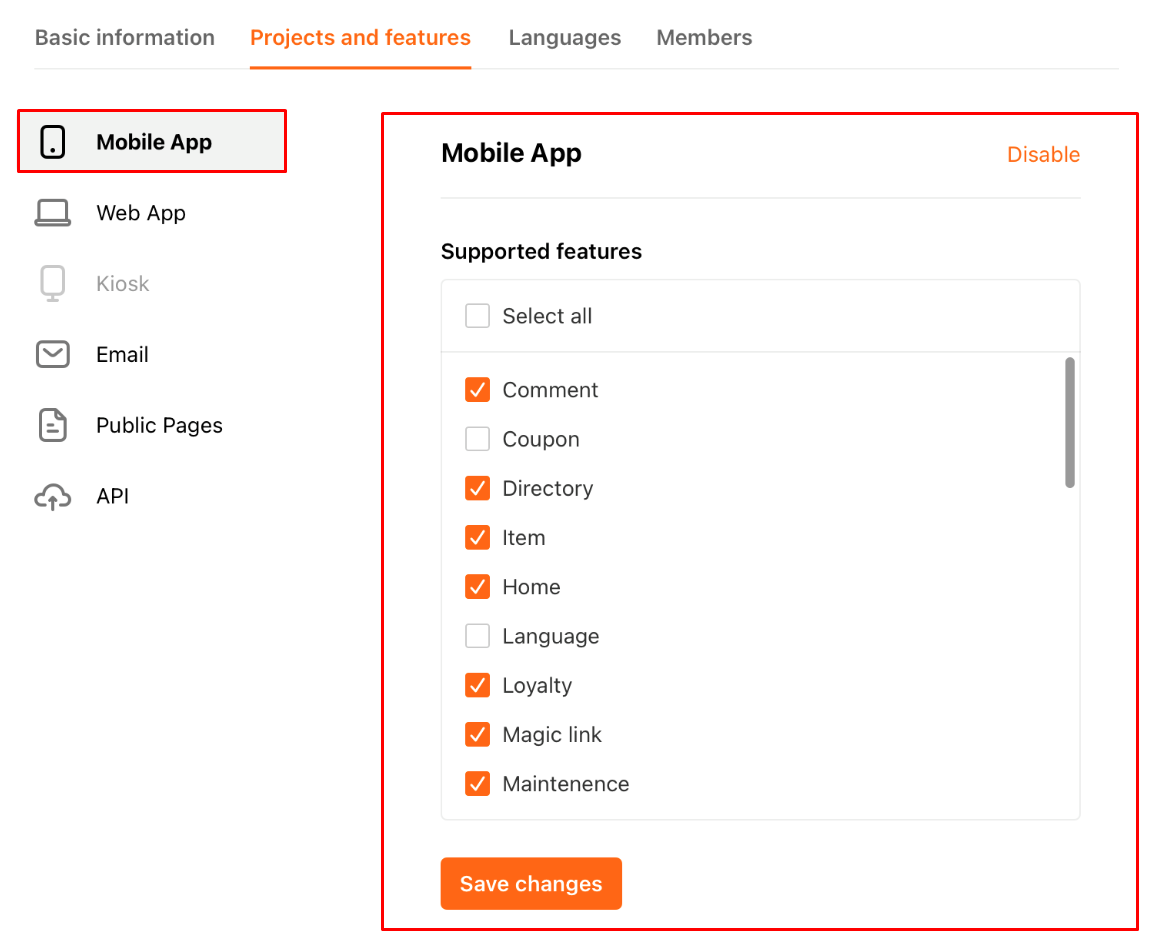 List of existing Projects:
Web App

Mobile App

Kiosk

Feedback App

Public Pages

Platform

Management Center
The Web app, Mobile app and Kiosk Projects represent the three ordering Channels incorporated in the MENU ecosystem.
Other Projects are, as follows:
Feedback App
Feedback app allows customers to rate their experience while ordering via Mobile/Web app or in-store. This reveals potential operational issues that would lead to customers giving up on using the app.
Public Pages
Public Pages are highly customizable white-label pages that can be used as the public-facing side of the business.
Platform
Platform Project is an analytics platform solution designed to address the demands of users by creating analytics systems together with an engine to execute, store and manage the data.
Management Center
Management Center Project is a space where the content and behavior of all the digital self-ordering Channels is managed and order and engagement statistics viewed.
Each restaurant Brand uses its own combination of Projects, therefore they are enabled per Set (e.g. If Kauwela Poké doesn't use the Web App, then Web App Strings are not available for Kauwela Poké Customizer to customize/translate).
For more information on how to manage Projects, please check out Switching Projects article.