| | |
| --- | --- |
| User Role | Access |
| Administrator | ✅ |
| Customizer who can invite | ✅ |
| Customizer | ✅ |
If User tries to open Customization Center and is not logged in, this page will be displayed: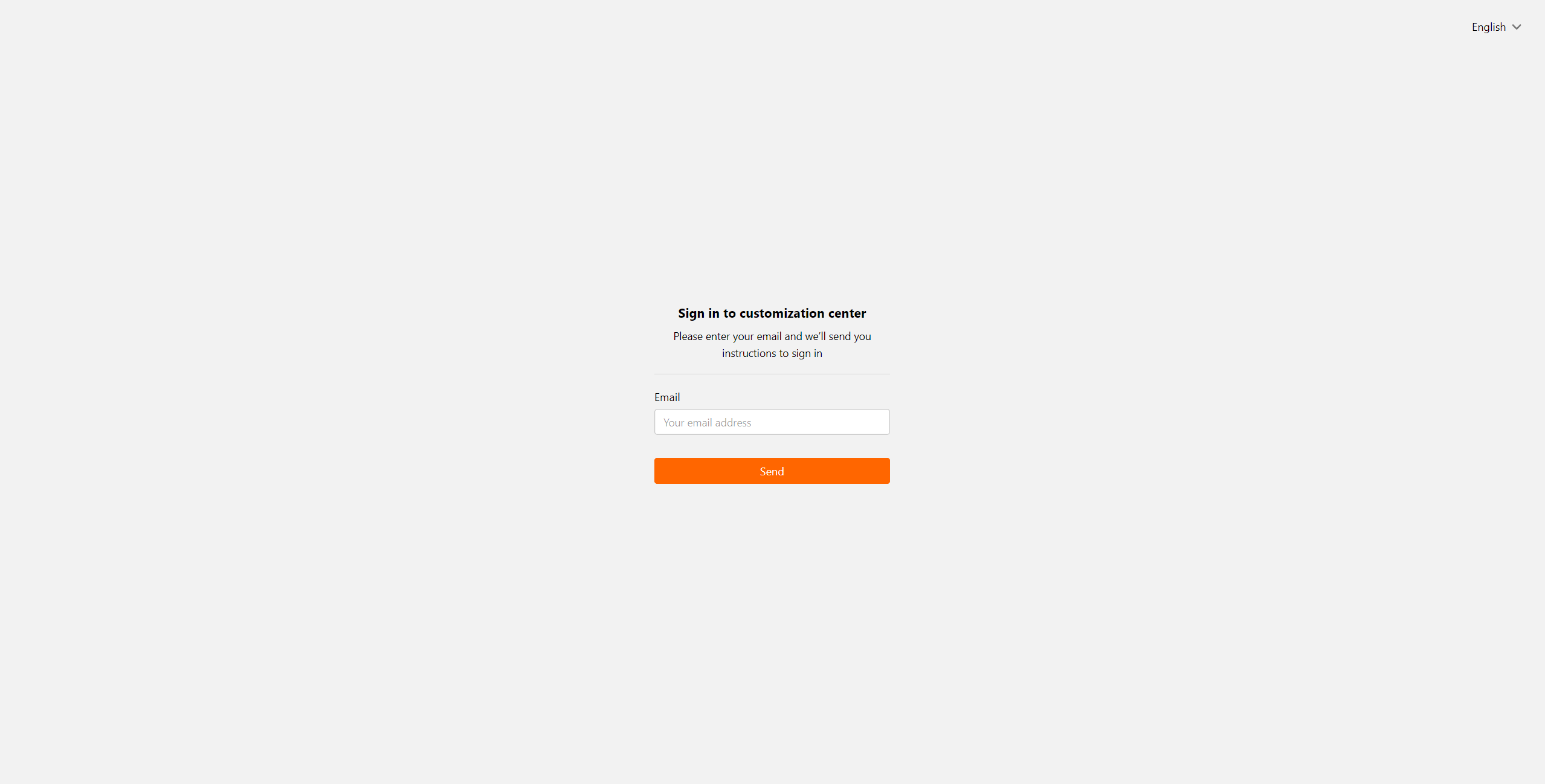 Enter email in the Email box
Click Send

This sends you an email to the address specified in the previous step
Customization Center Application displays Check your inbox page: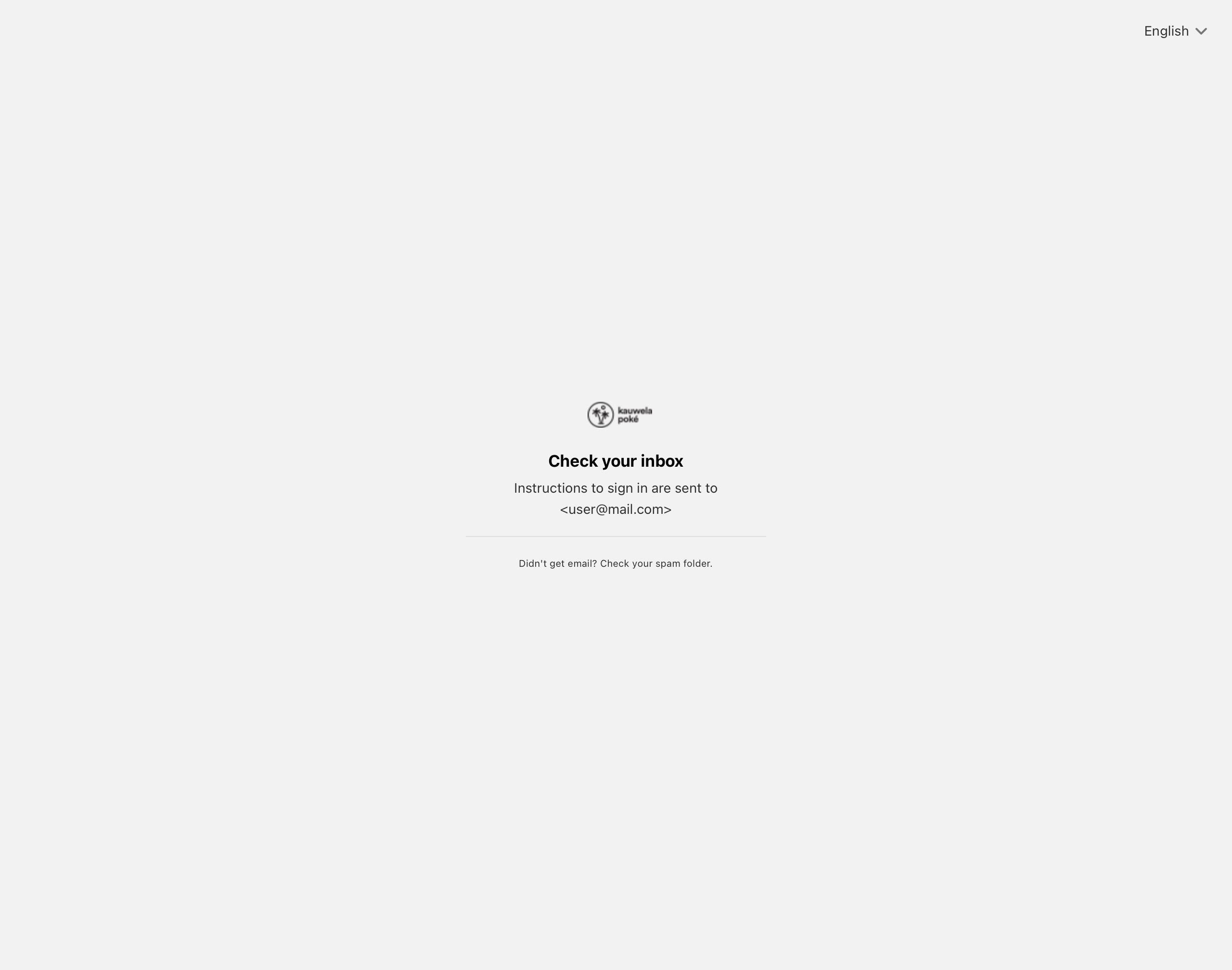 The email contains the magic link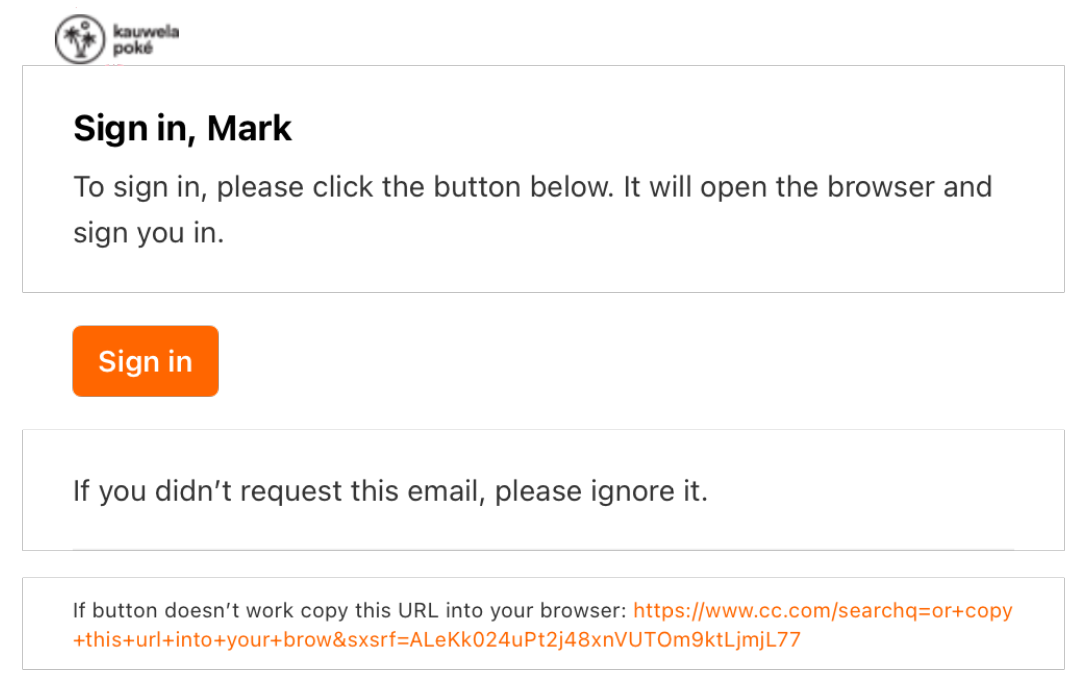 Customization Center has Welcome [user name] message
Sign in emails for Administrators have MENU logo and for Customizers the logo of a Customization set which Customizer has access to (if Customizer has access to more than one Customization set, the logo of the first one is displayed).
NOTE: Sign in email is valid for 15 minutes.
If you are an already registered user: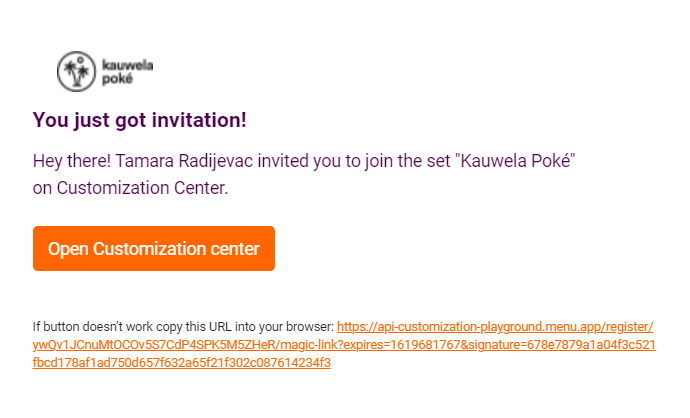 Click

Open Customization center
You will get Customization Center home page and be automatically logged in via magic link.