| | | |
| --- | --- | --- |
| User Role | Store Group | Store |
| Brand Manager | ✅ | ✅ |
| Area Manager | ✅ | ❌ |
| Store Manager | ❌ | ❌ |
You can control in which Channels your Subcategory is available by using the Visibility feature in the Management Center. By default, a newly created Subcategory will be available in all the Channels assigned to the Store.
Go to Menu on the left navigation bar
Go to Overview
Click on the Category of your choice
Find the Subcategory of your choice and click on Manage Visibility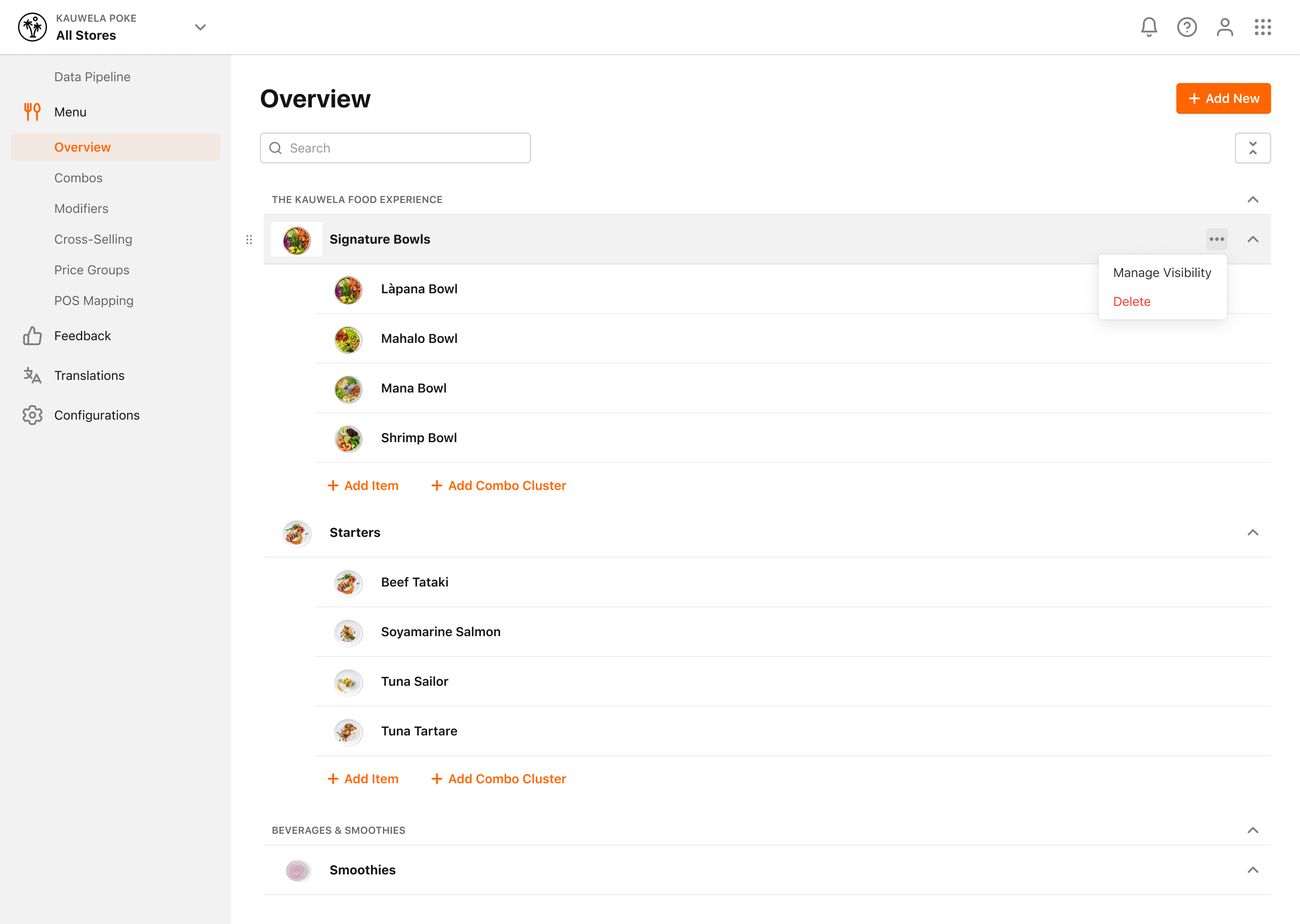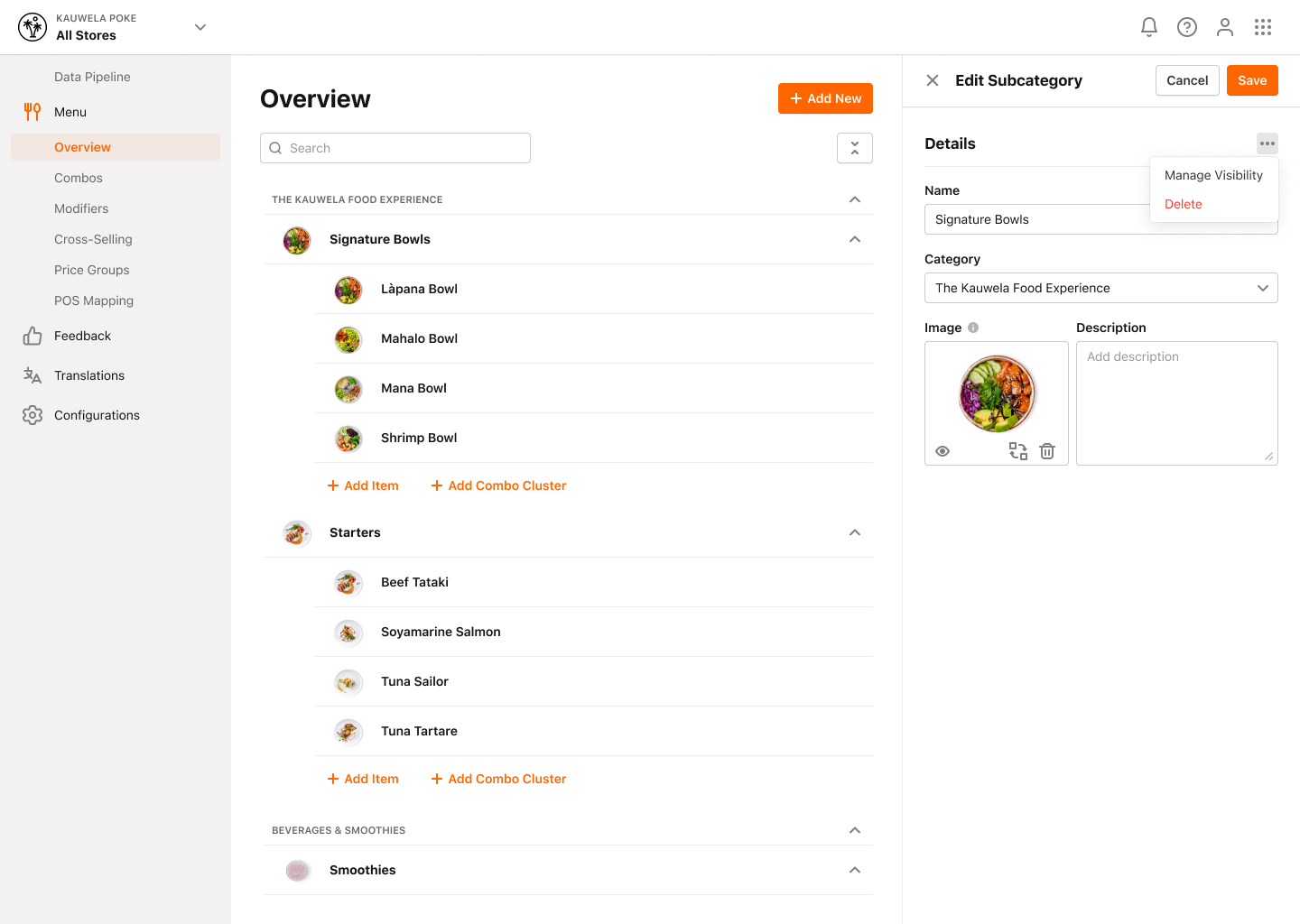 Manage Visibility modal is displayed

Select the Channel in which you want your Subcategory to be available or deselect the Channel you don't want your Subcategory to be available in

Use the Search bar to search for a specific Channel by name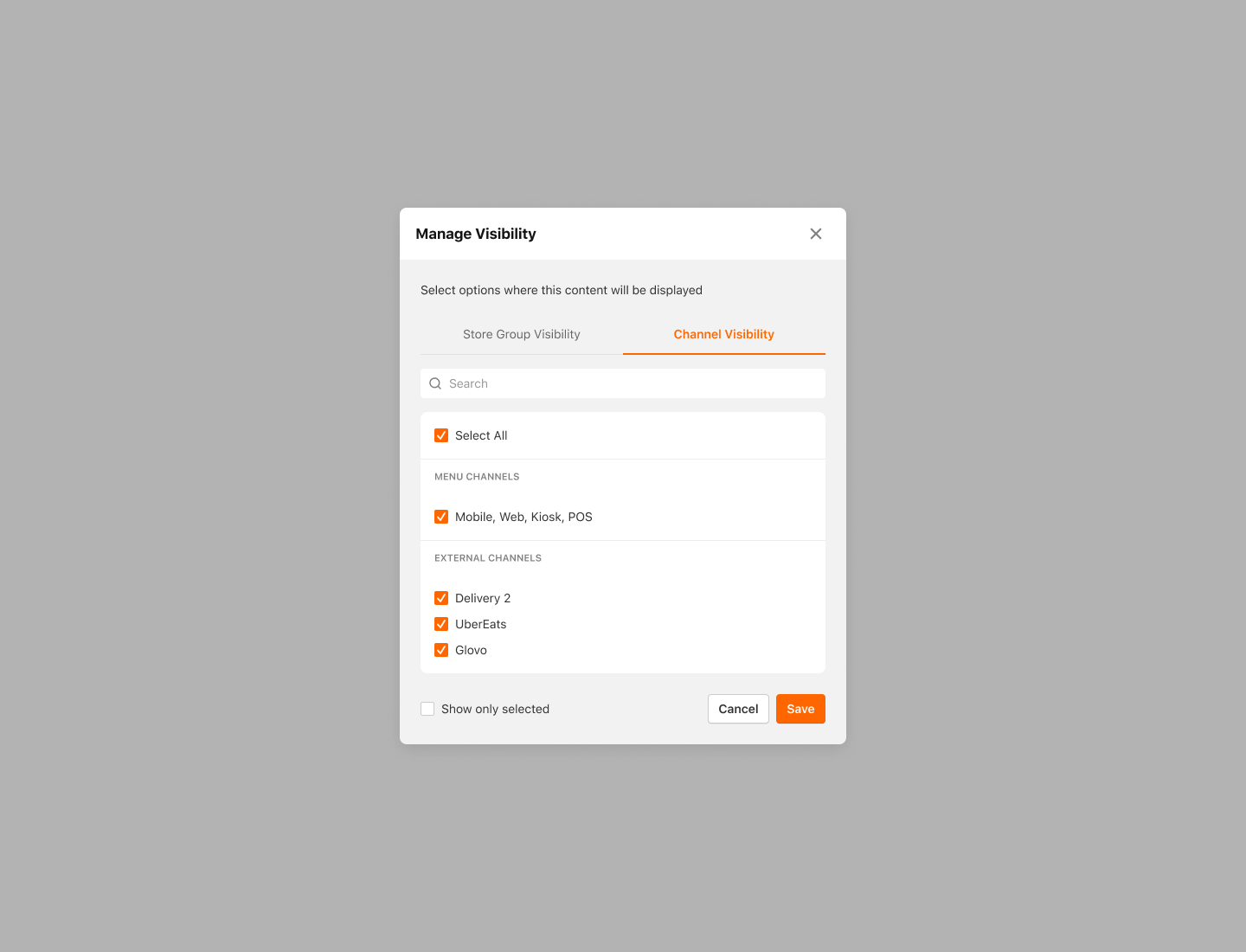 The Subcategory can be visible in MENU Ordering Channels (Mobile, Web, Kiosk), or in External Channels the Store is assigned to.
Select the Channel you would like the Store to be available in

Click Save to complete the action
Please note: when you disable Channel Visibility on a Category Level, it will push this change to all Subcategories and Items belonging to it. To turn on Channel Visibility, please turn it on for Category, Subcategory, and Items that you want to be available in a selected Channel.
This change is effective immediately, however you'll see it on the MC interface if you refresh the page.
For more information on Store Visibility, please check out How to control in which Stores my Subcategory is available? article.