The Multilingual is done with help from WPML plugin [https://wpml.org/].
Initial setup
Todo - the setup should be done only by trained Menu personnel and not by content creators.
Translating pages / posts / products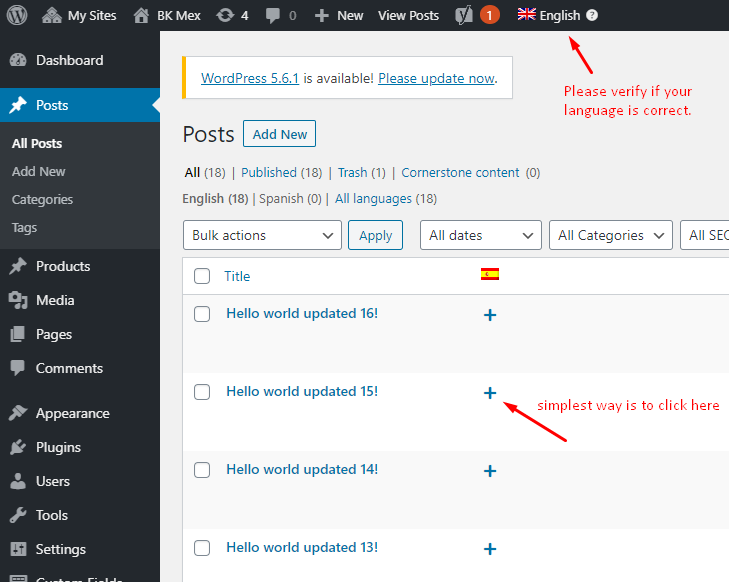 In general, we click on an icon in the language column.
This is then opening the already familiar Gutenberg editor and we can enter the content in different languages.
The posts in different languages are then bound together behind the scenes.
Same concept applies for Pages / Posts / Products / Menus.
Show language control on website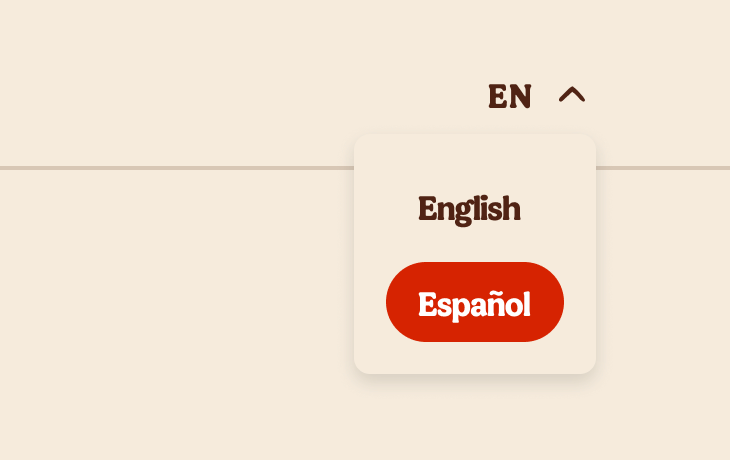 To enable language switcher (if you have content in multiple languages):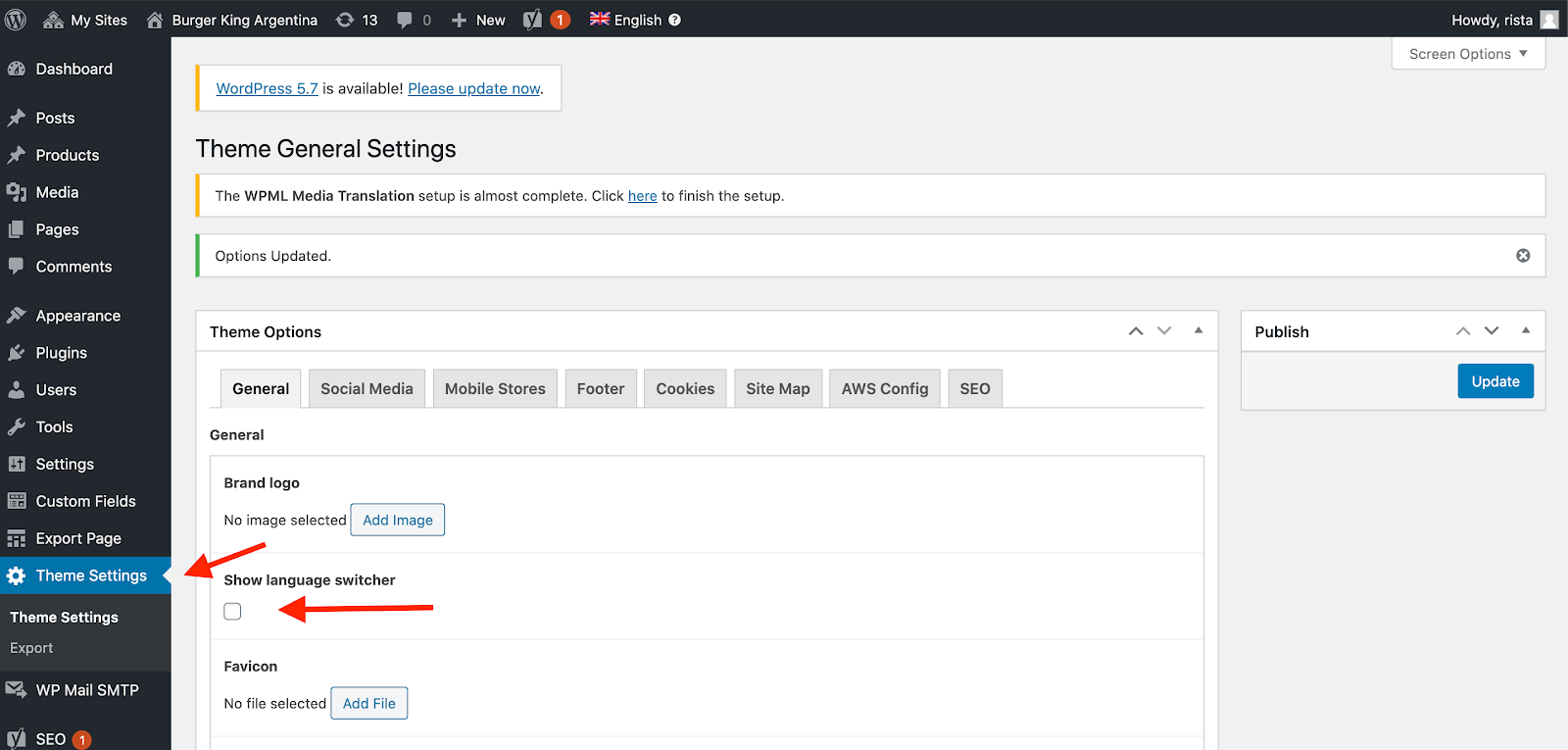 Theme Settings > General > Show language switcher
As with any change, please make sure to Export, so that it's visible on the website.
List of your languages will be displayed on the website.