This article will hep you create and connect your Google Analytics to the Menu Web app.
Set up Google Analytics (Universal Analytics)
https://support.google.com/analytics/answer/10269537
Step by step
1. You need to have an Analytics account. If you don't have it, please create one in Admin: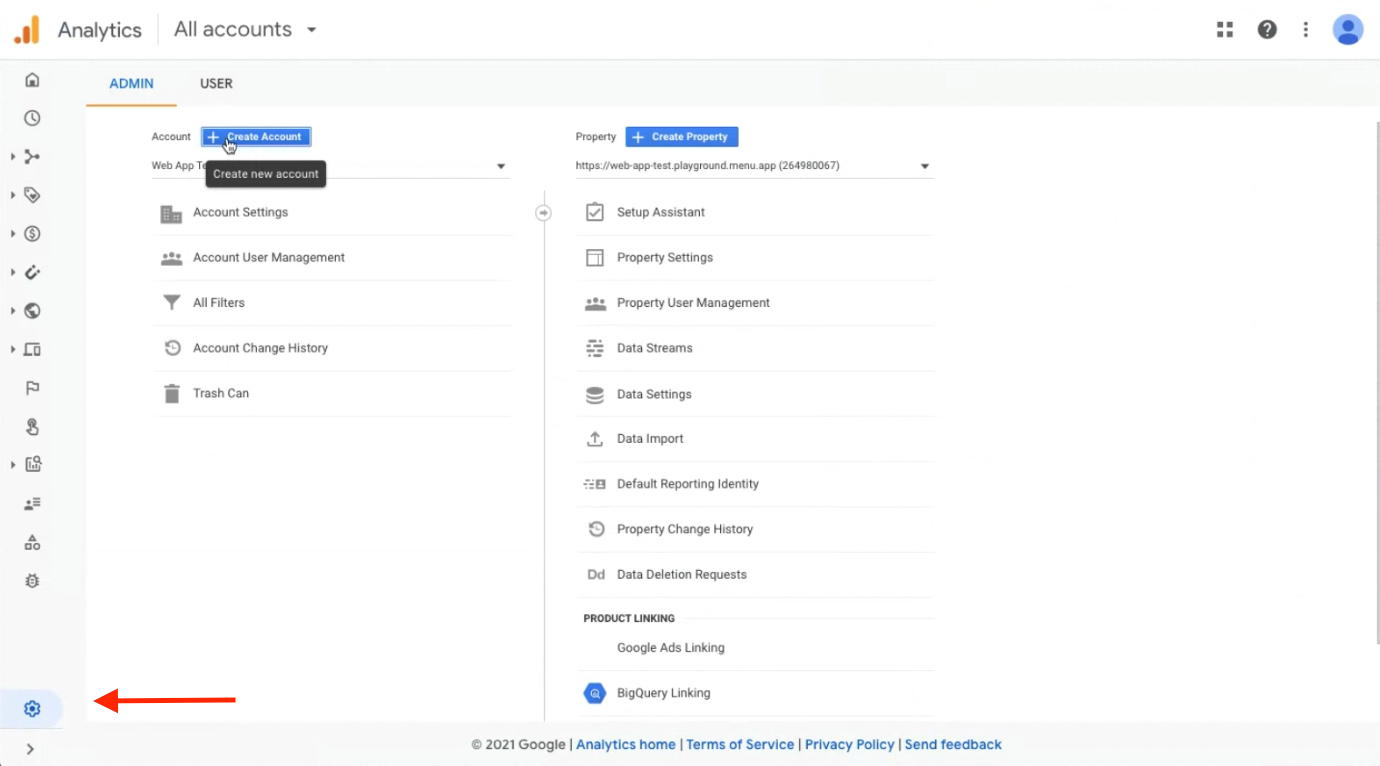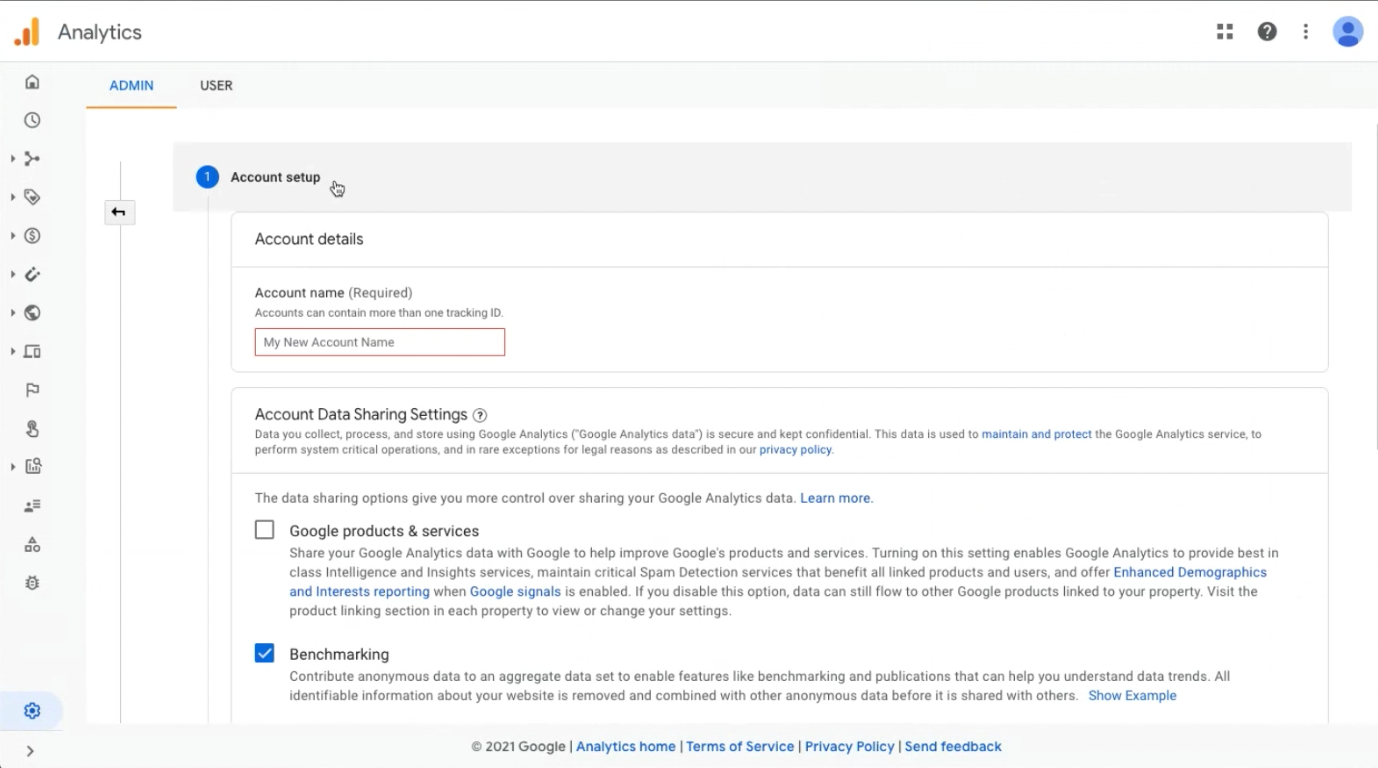 Add account name

Once created, proceed to the next step
2. In Admin, create a Property: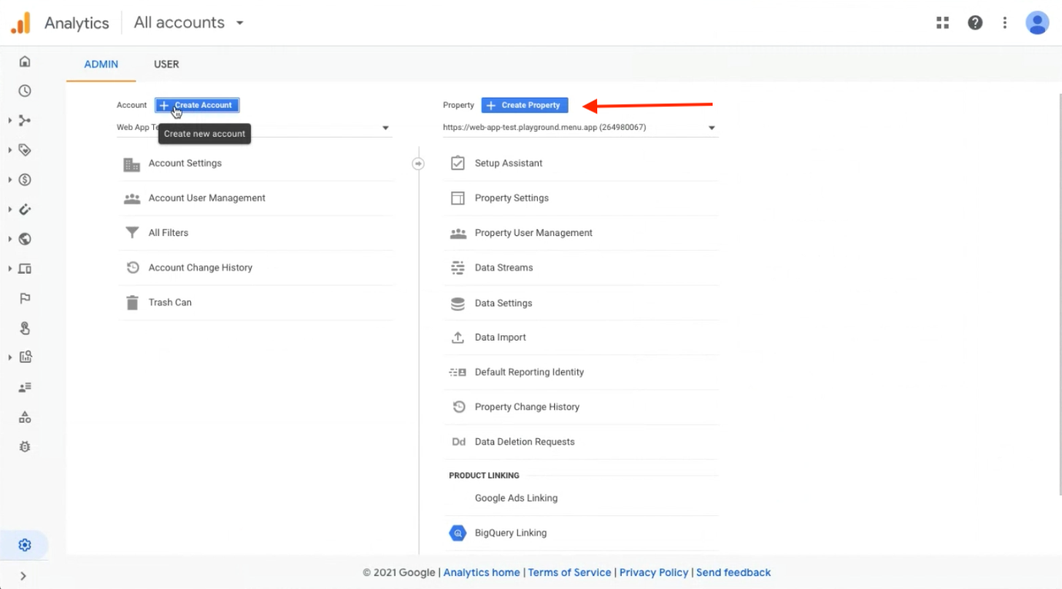 2.1 When creating a property, in the first step, make sure to Show Advanced Options: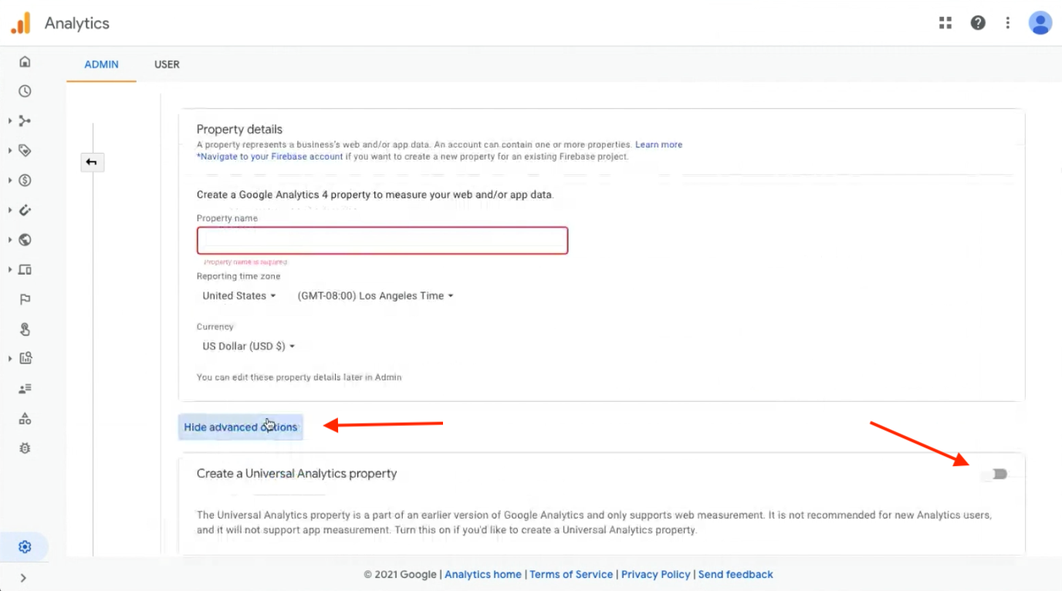 2.2 Make sure to enable Create a Universal Analytics Property: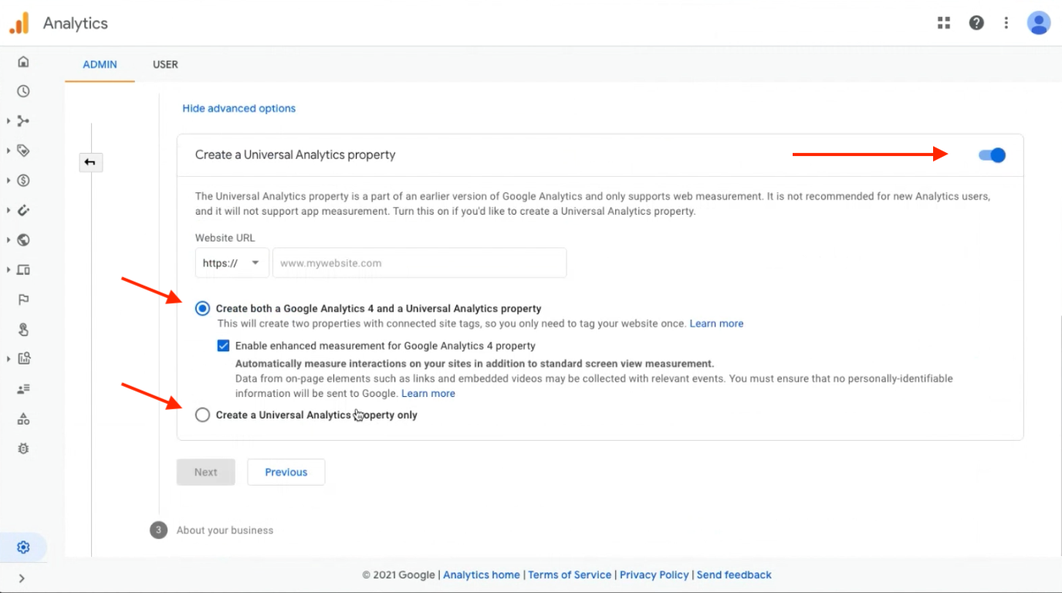 You can also choose to create Google Analytics 4, or just Universal Analytics property.
Add website domain.
3. Add details about your business: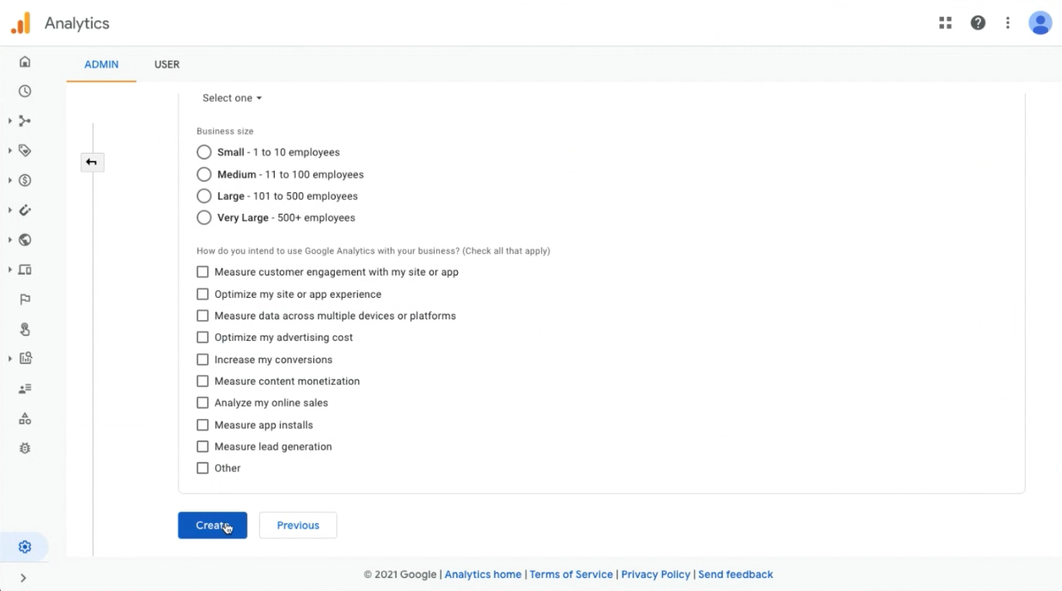 3.1 And create a property.
4. Accept Google terms: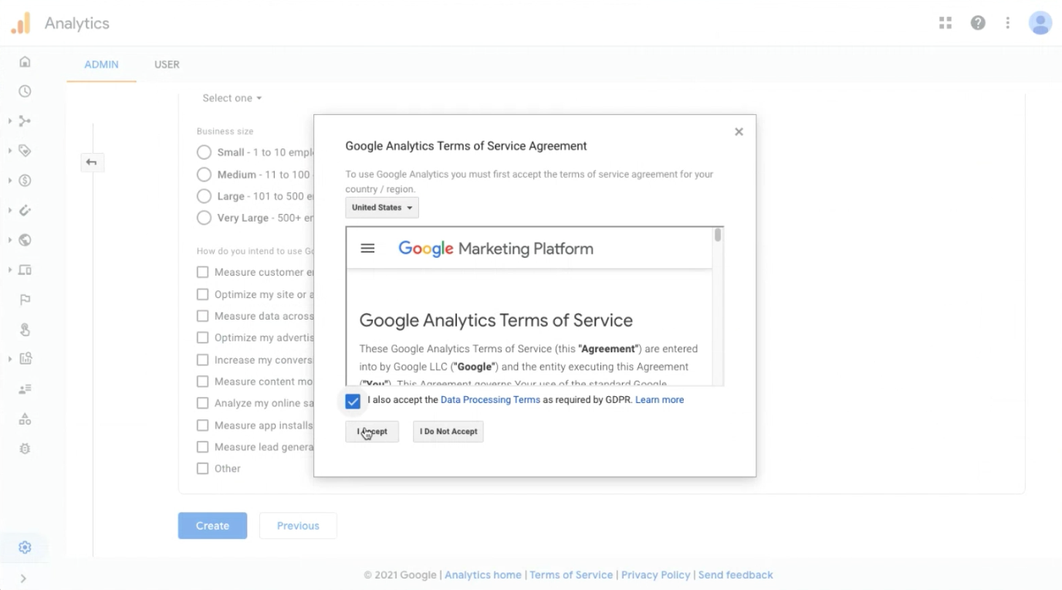 5. When your property is created, get your Google Analytics Tracking ID:
5.1 Please make sure it starts with "UA-".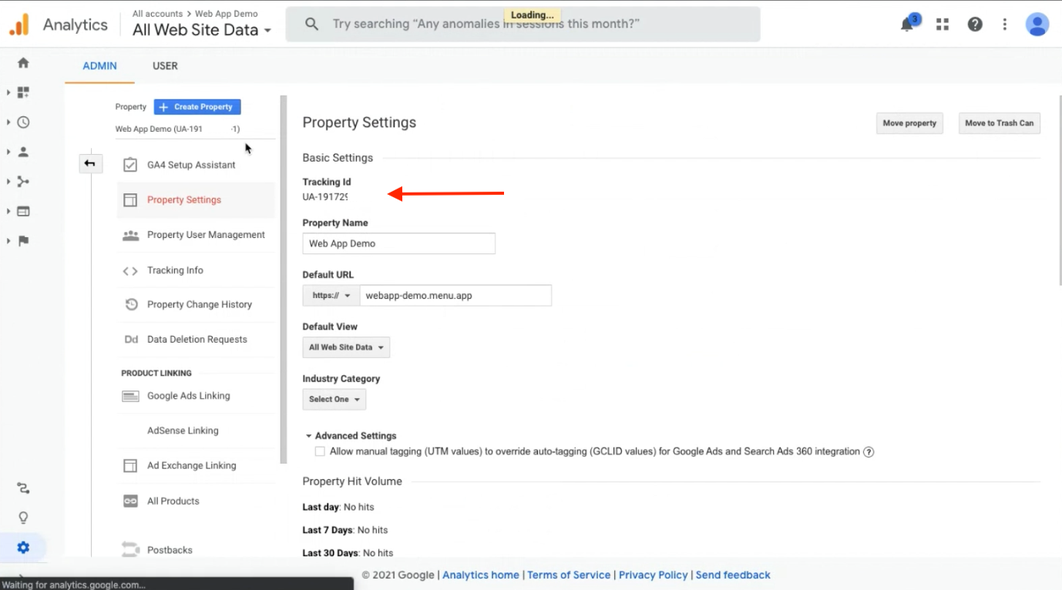 5.2 If you created Google Analytics 4 property also, make sure you click on dropdown to find your UA property: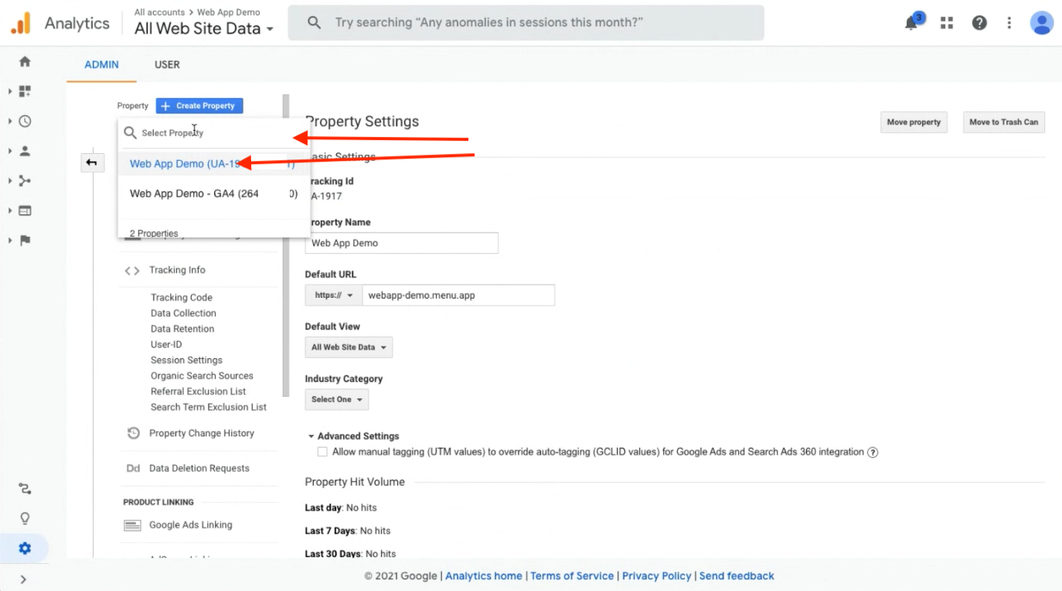 6. Send the code to your Account manager and the team will make sure to include it to your Web app