This document explains how you can enable Facebook Pixel on your Web app.
Create and Install a Facebook Pixel.
Step by Step
Go to Events Manager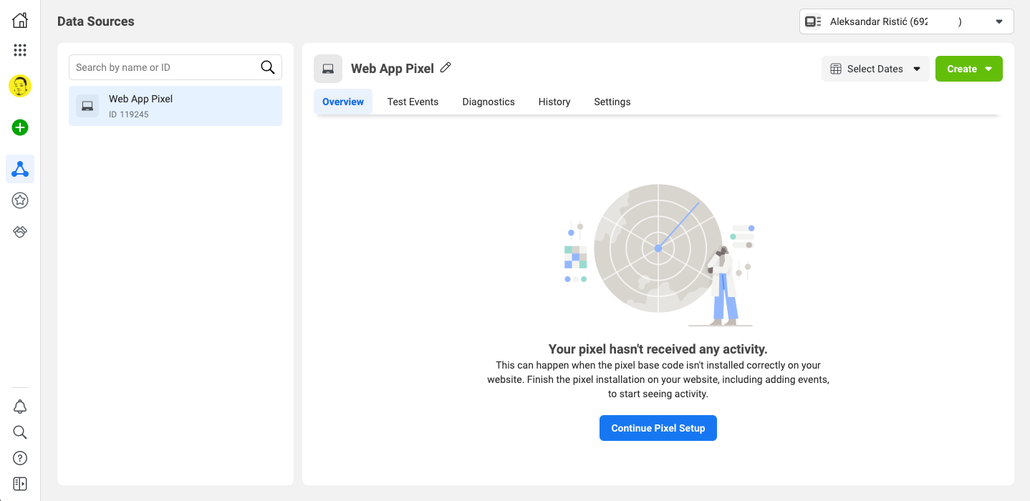 2. Click Connect Data Sources and select Web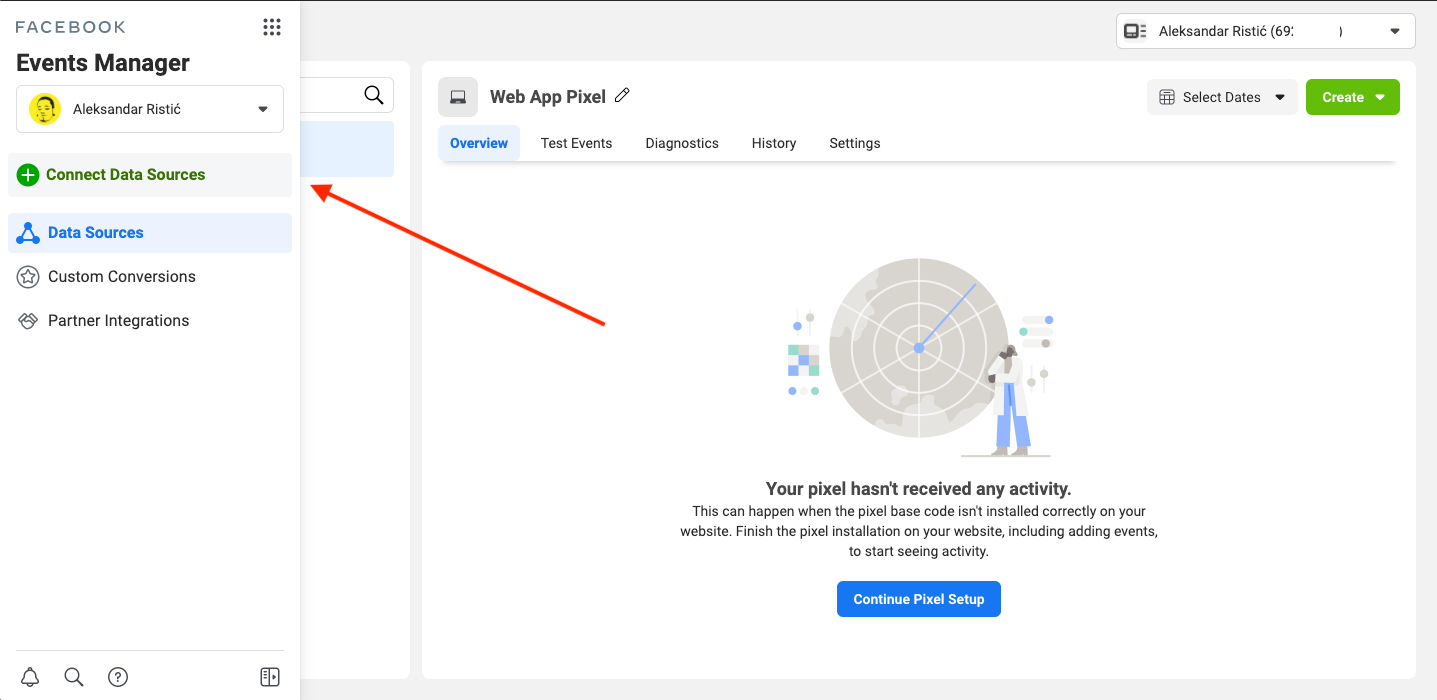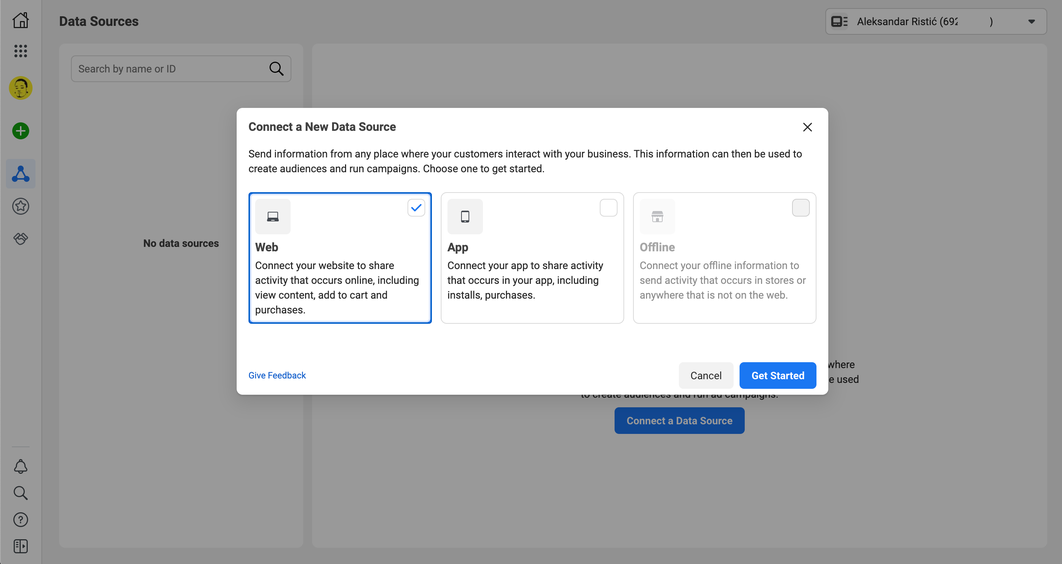 3. Select Facebook Pixel and click Connect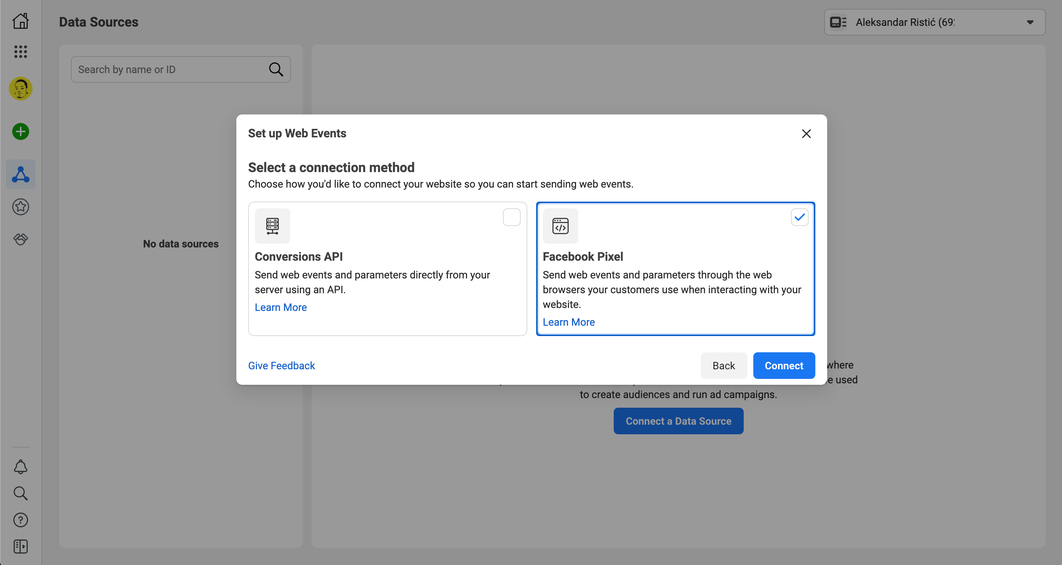 4. Add your Pixel Name
5. Enter your website URL to check for easy setup options
URL can be to your origin website or your ordering subdomain (example.com or order.example.com if you have Web App under that domain). Make sure you include http or https in the domain.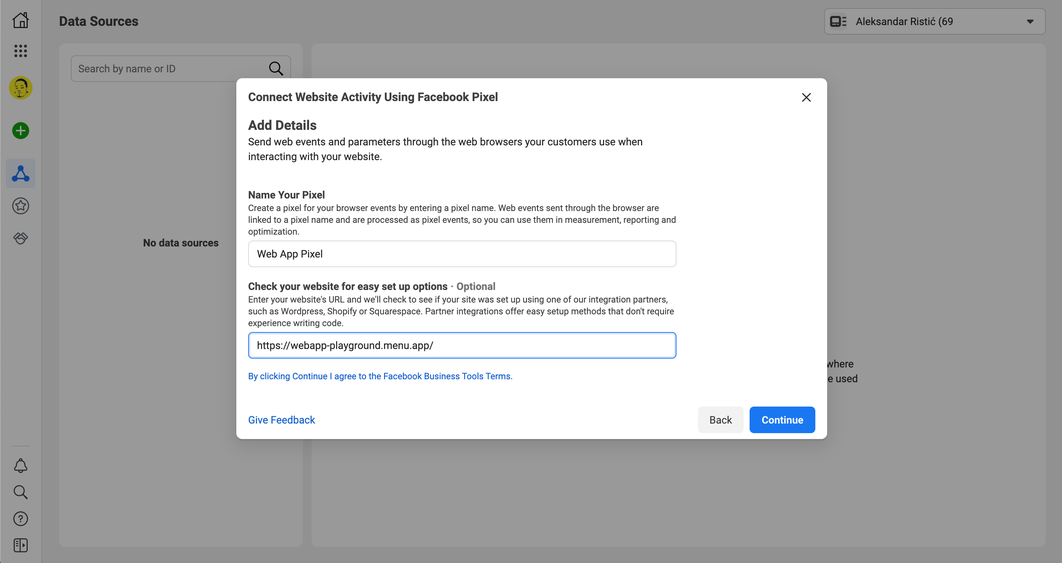 6. Get Facebook Pixel ID: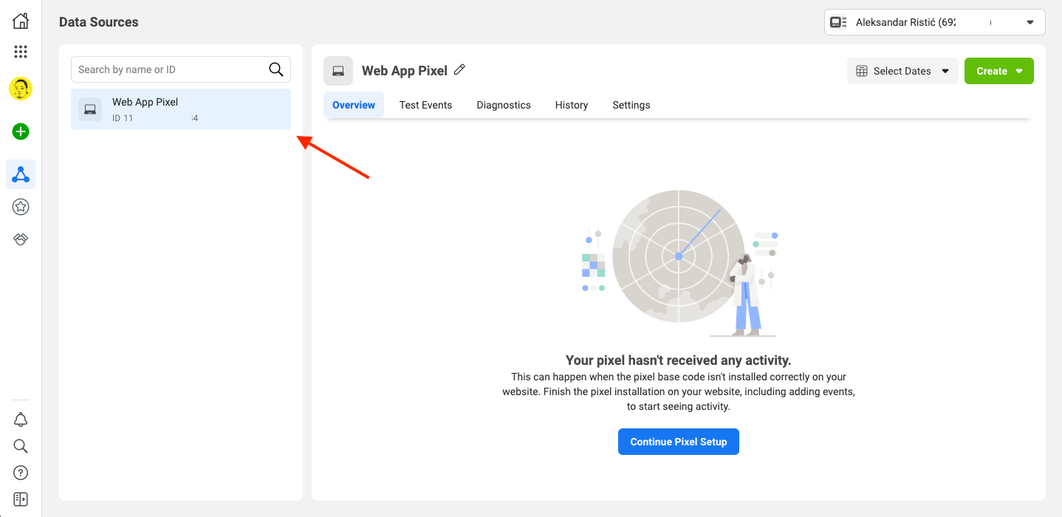 7. Send this ID to your Account Manager and the team will make sure it's included on your Web app
You should see the data coming in the next 1-3 days.