User Role
Chain
Chain Venue

Brand Manager

✅

❌

Chain Manager

  ❌

  

❌

Company Manager

❌

❌

Local Manager

❌

❌
The Management Center Analytics Data Export functionality allows you to select Statistics of Venues that will be generated in the Report. 
To do that:
Click Manage Stores / Store Groups button in Extract data from section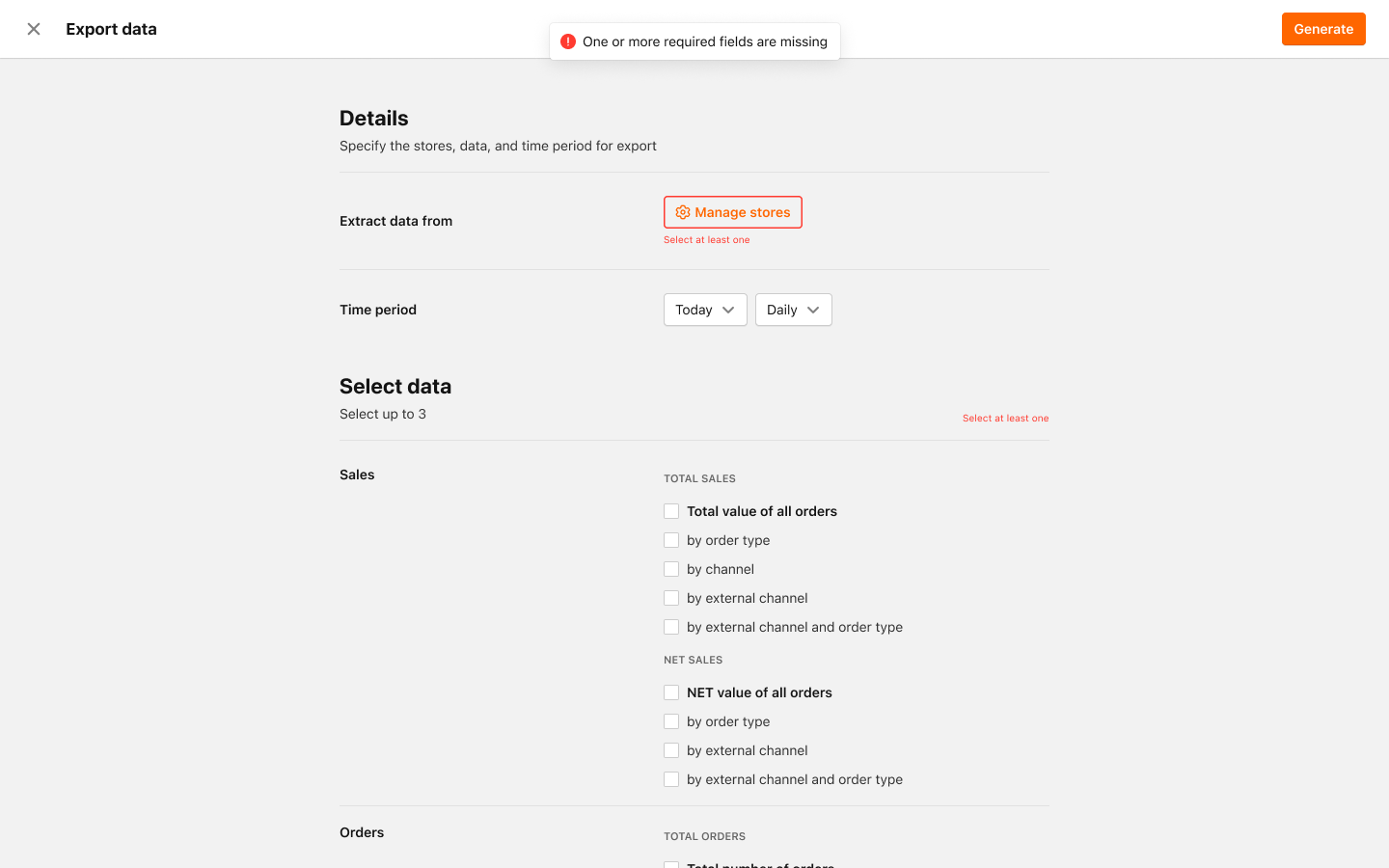 Manage which Stores (if not all Stores) or Store Groups you want to generate data for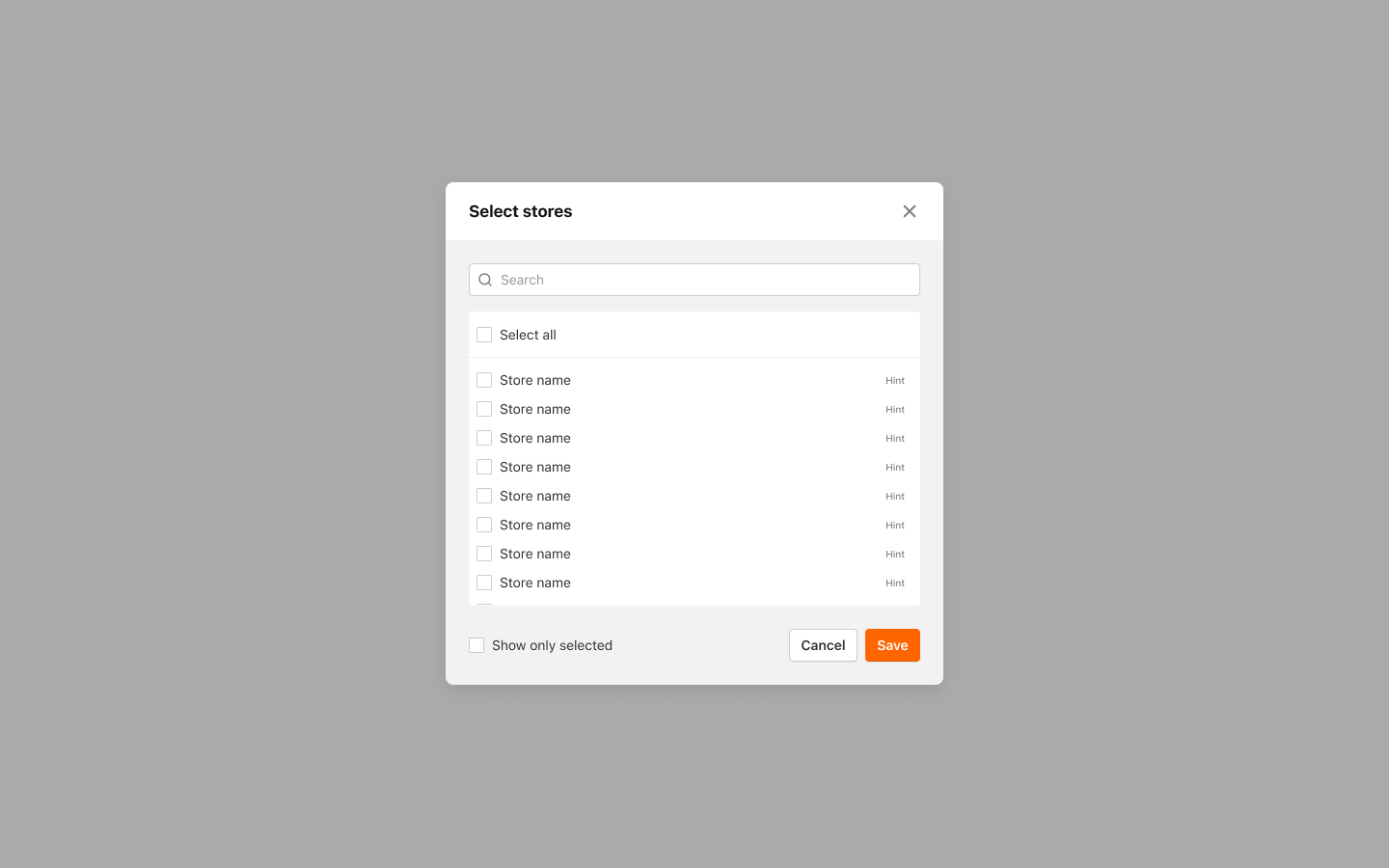 You've successfully added Stores / Store Groups to generate the Statistics for!
To continue with the process of generating and exporting Reports, please check out How to generate and export Brand Order Statistics Report? article.