Dispatch screen enables user to see Drivers, Stores, Locations and Routes.
The map with the Delivery and Store Locations and Routes is at the top of the page.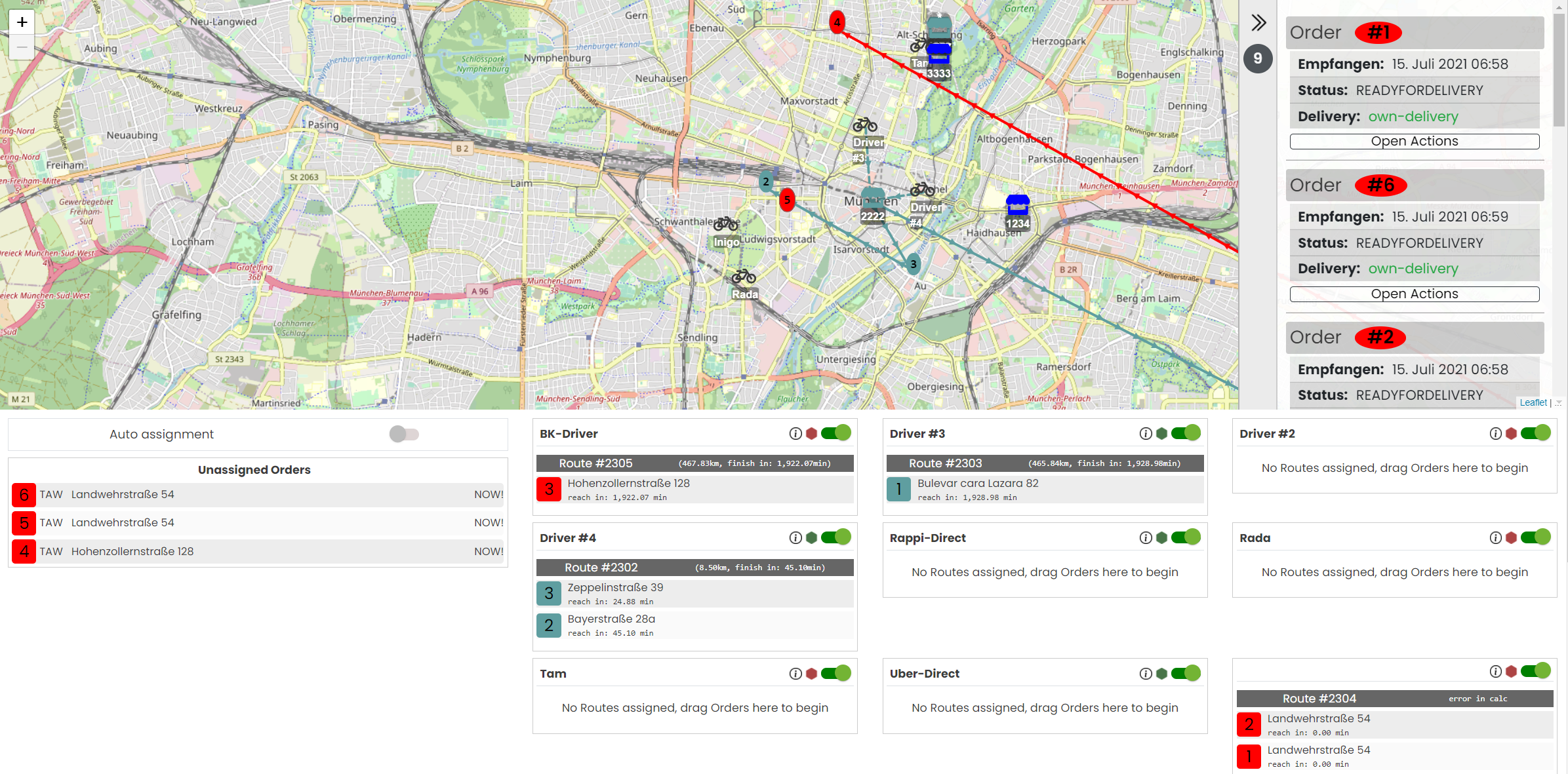 Unassigned Orders are on the left side. These Orders need to be assigned to available Drivers.

Orders are represented in different colors and layouts in the system depending on which Venue they belong to.

NOTE: To dispatch Orders through the app, the CMS Venue (Store) needs to be connected to the corresponding one created in the Dispatch app.