Dispatch manually
To dispatch Orders manually:
Toggle the Auto-assignment switch off

Make sure that the Driver is available (availability switch is on)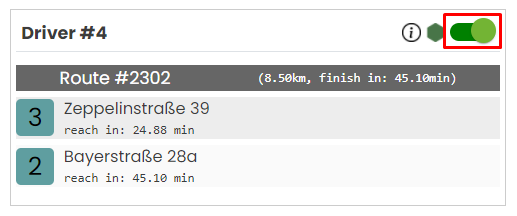 Now do the drag&drop of Unassigned orders to available Drivers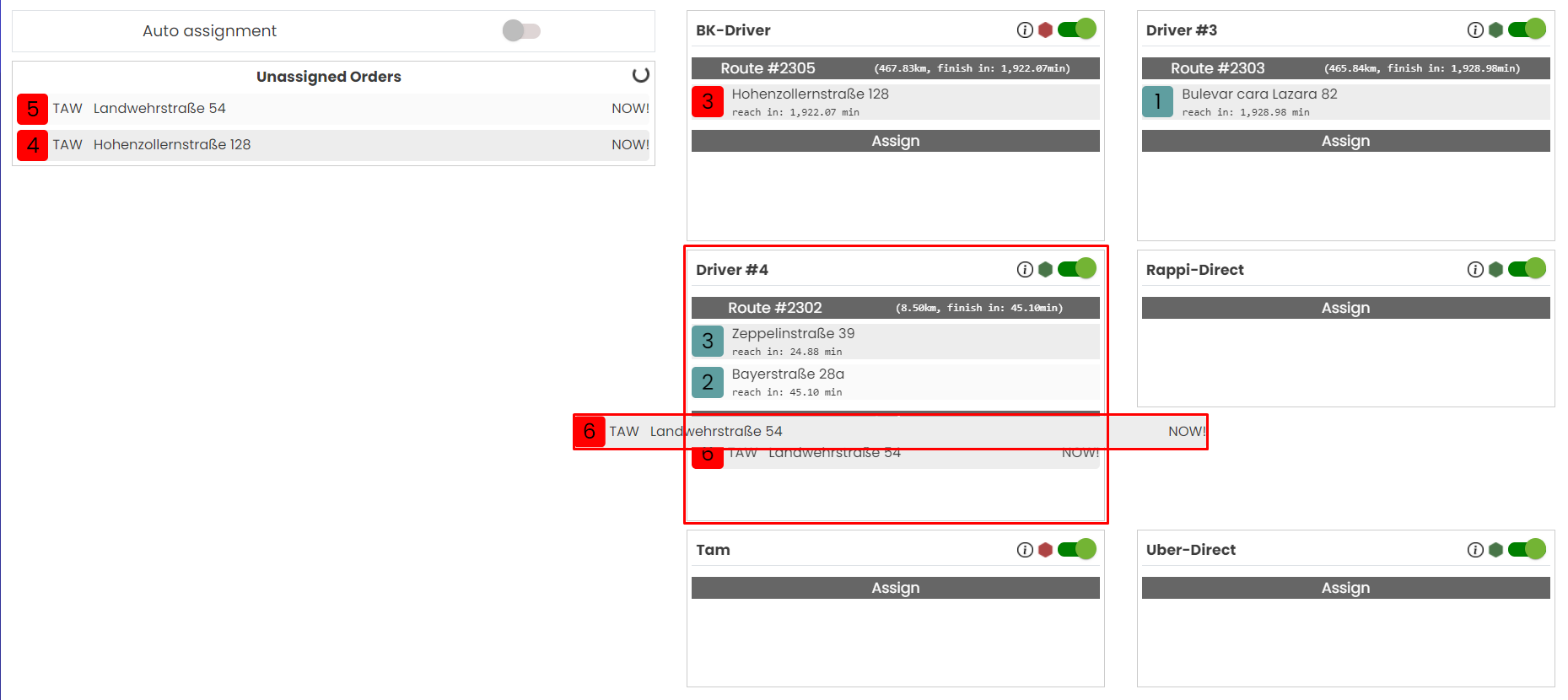 The Order has been successfully dispatched to the Driver.
NOTE: You can unassign the Order from one Driver and assign it to another Driver, but only in manual mode (Auto assignment is off).
Dispatch automatically
In the automatic mode, the only thing that needs to be done is to switch the Auto assignment toggle on and the AI will do the rest.

Unassigned Orders will automatically be assigned to available Drivers
NOTE: In this case, you can not support or help the AI which means that you can not assign Orders manually.
NOTE: To dispatch Orders through the app, the CMS Venue (Store) needs to be connected to the corresponding one created in the Dispatch app. For more information on this, please check out How to set up Dispatch Integration in CMS? article.