In Orders screen you can see the Order history sorted by date.
Table in Orders screen contains the list of Users and Order details.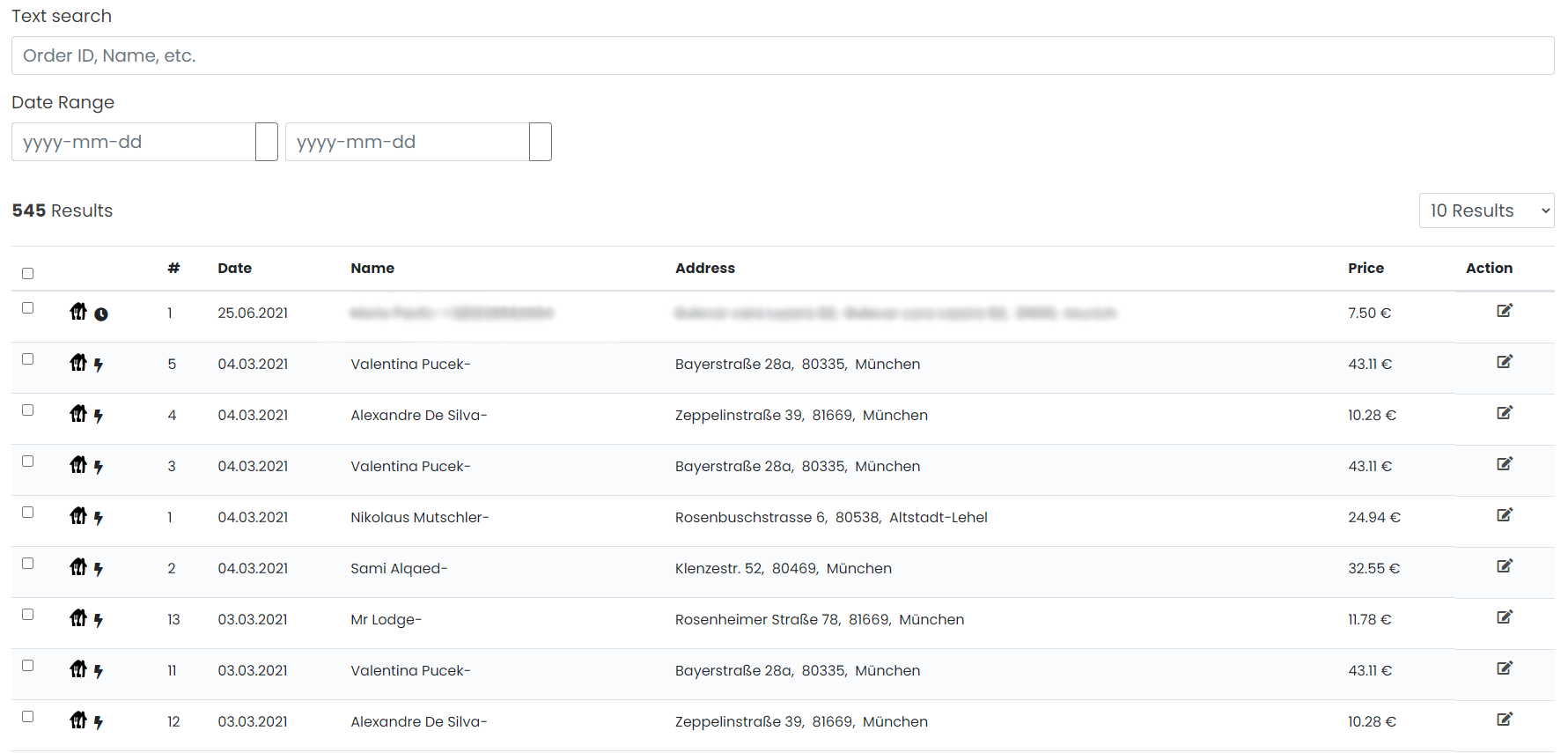 The following information is available in the Orders screen (from left to right):
Order Type: e.g. Takeaway/Preorder, Takeaway/Immediate
#: Number of Order per that day (# 5 - fifth Order of the day)

Date

Name

Address

Price

Action: Enables you to view/edit placed Order when you click on it
You can filter Orders by Order ID, Customer Name and Date Range.
For more information on how to view/manage Order details, please check out: How to view/edit Order details? article.