NOTE: Only Store Manager is able to delete Users with all User Roles (Store Manager, Delivery Manager, Driver). Delivery Manage can delete Delivery Manager and Driver.
To delete Users in the MENU system:
Go to the Users screen
In Users list, select the User you would like to delete

Click the delete icon

Confirmation dialog appears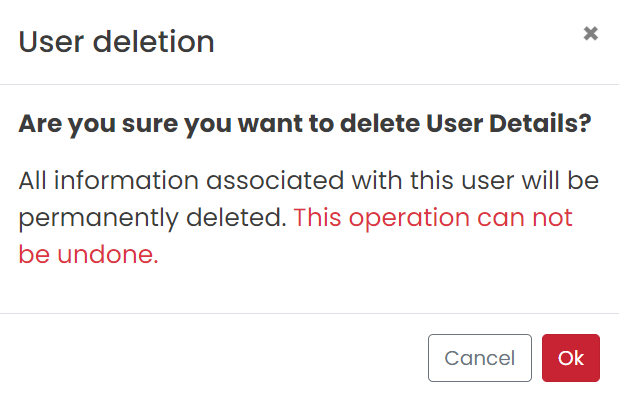 You've successfully deleted the User.
NOTE: Upon deleting the User, all its data (everything related to the User) will be permanently deleted.