Context:
The Role Management Feature in the Management Center gives you the option of creating and managing custom roles for your Brand. These roles have granular permission for different MC features. Depending on the types of the MC Users the Brand has, you can create roles with the appropriate permissions.
| | |
| --- | --- |
| Default User Roles | Role Permission Level |
| Brand Manager | Can edit |
| Area Manager | Can view |
| Store Manager | Can view |
This is how you can create a role in the MC:
Navigate to the Brand´s All Stores navigation level

Select the Configurations sub-navigation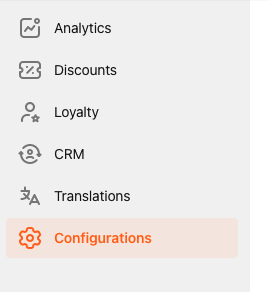 There are 3 default roles for each Brand:
Brand Manager
Area Manager
Store Manager
These roles have a default set of permissions, which you can easily check here.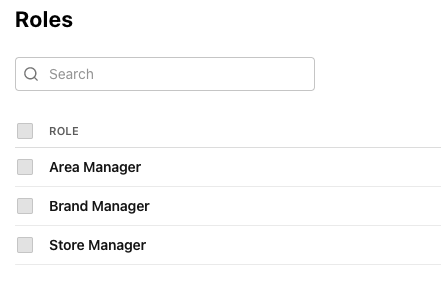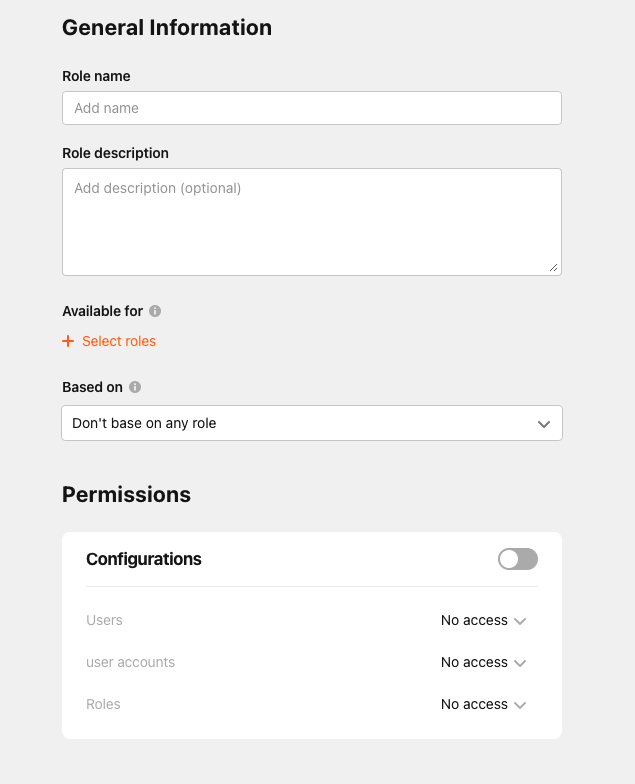 Add a Role description
Select the roles Available for
These are the roles that have access to this newly created role. For example: when creating Custom Role A, if you choose Brand Manager, then all Users who have this role will be able to change their role and other Users´ roles to Custom Role A.
Select an existing role that this new role should be selected with Based on option
This provides you with immediate access to all the permissions already set for that role and hopefully will speed up the role creation process for you.
Enable or disable Permission groups
A Permission group is a set of related permissions. When a Permission group is enabled, this automatically sets visible a section of the subnavigation. On the other hand, when it is disabled, it turns the subnavigation invisible.
Being a bit more specific, the Menu Permission Group consists of:
Brand Menu: Access to Brand Menu and all products and configurations related to it

Store Menu: Access to Store Menu and all products and configurations related to it
Set the Access level for each permission
A permission group contains permissions, and each permission has a specific access level.
Let´s check them out:
Can edit: the user can view, create and edit the products in the menu, as well as manage configurations related to it.
Can view: the user can view but does not have access to creating or editing the menu
No access: the user can not view or access any content related to the menu
Having this in mind, let´s check the Access level that each Role has in the MC:
Brand Manager by default has edit access to both Brand Menu and Store Menu

Area Manager by default has View access to Brand Menu and edit access to Store Menu

Bear in mind that Area Managers can access only the stores they were assigned to.

Store Manager by default has No Access to the Brand Menu and Edit Access to Store Menu.

Bear in mind that Store Managers can access only the stores they were assigned to.

You can define the access level for any custom role on Menu Permissions.