| | | |
| --- | --- | --- |
| User Role | Chain | Chain Venue |
| Brand Manager | ❌ | ✅ |
| Chain Manager | ❌ | ✅ |
| Company Manager | ❌ | ✅ |
| Local Manager | ❌ | ✅ |
It is time consuming and impractical for the restaurant staff to log into the CMS to enable/disable something in the menu, especially during rush hours. That's why with the MENU solution the staff can disable menu Items from the Tablets.
Sometimes Items are disabled and crew members forget to re-enable them again. For that reason, a Temporary disabled option is now available in the MENU system, as well.
Item can be disabled for:
1 hour

4 hours

until end of the day
To do so:
Click on left navigation menu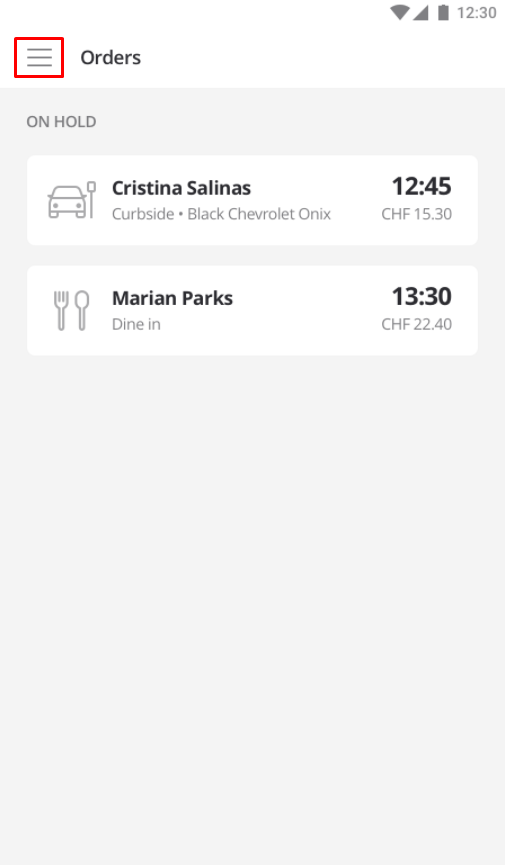 Select Menu availability option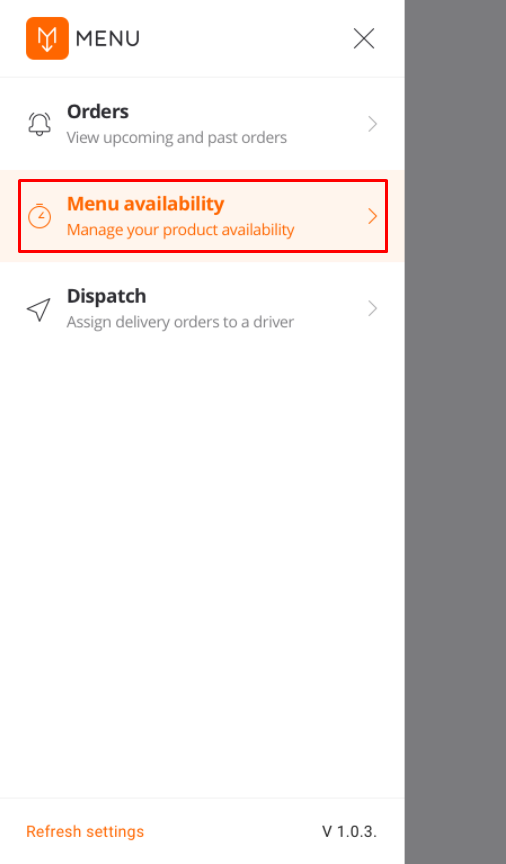 New Menu tab opens with the list of Categories and Subcategories available in your menu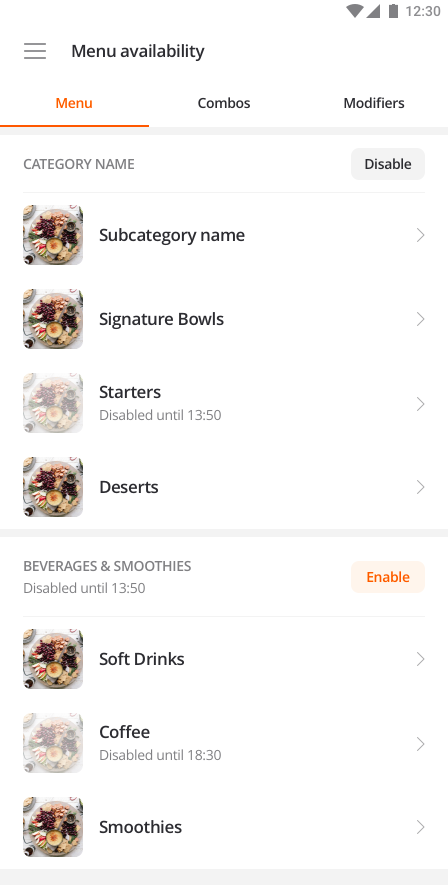 Switch between the tabs in the Menu availability section

Currently disabled Categories/Subcategories/Items are greyed out

Time of automatic enablement (in local Venue timezone) should be displayed as well

If the entity is permanently disabled in the CMS, Disabled until enabled is displayed
Temporarily disable Item
Items can be disabled for the following periods of time:
1 hour

4 hours

till the end of the day (12pm depending on the Venue's time zone)
During this period of time, a disabled Item cannot be selected. After this time expires, disabled Item will automatically be enabled again.
To temporarily disable Item:
Select Venue List at the top navigation bar

Select the Venue

Select Menu at the top navigation bar

Select Item's Subcategory

Select Item

Click TEMPORARY DISABLE
Temporary Disable modal pops up

Select period for which you want the Item to be disabled (1h, 4h, till the end of the day)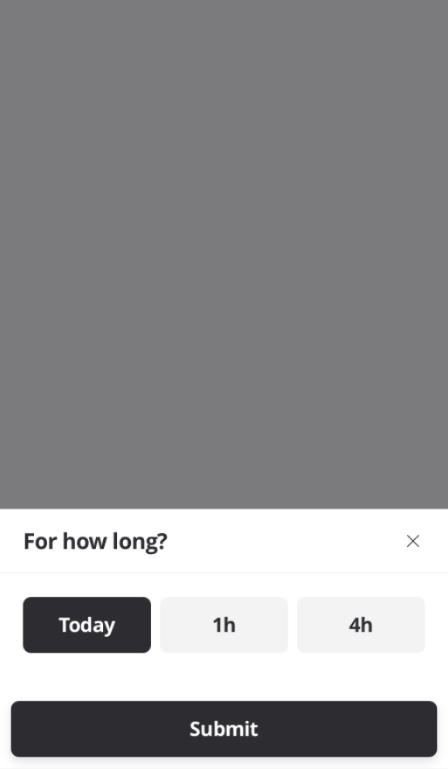 You have successfully temporarily disabled Item.
After the selected time expires, the Item will be automatically enabled again.
NOTE: Items cannot be permanently disabled from the Tablet, only the CMS.
NOTE: For this functionality to work, Tablet needs to support version 1.9.0 and above.