Marketing website presents a battery of components that provide multiple options to display different types of content.
These components can be added to any of the existing pages or to any page you are going to create for the marketing website.
Once inside the page, you have two options to find and add the component:
1. In the upper right corner you will see an icon with a "+" that you can click and it will open a window that allows you to search for the component that best matches the content you want to add.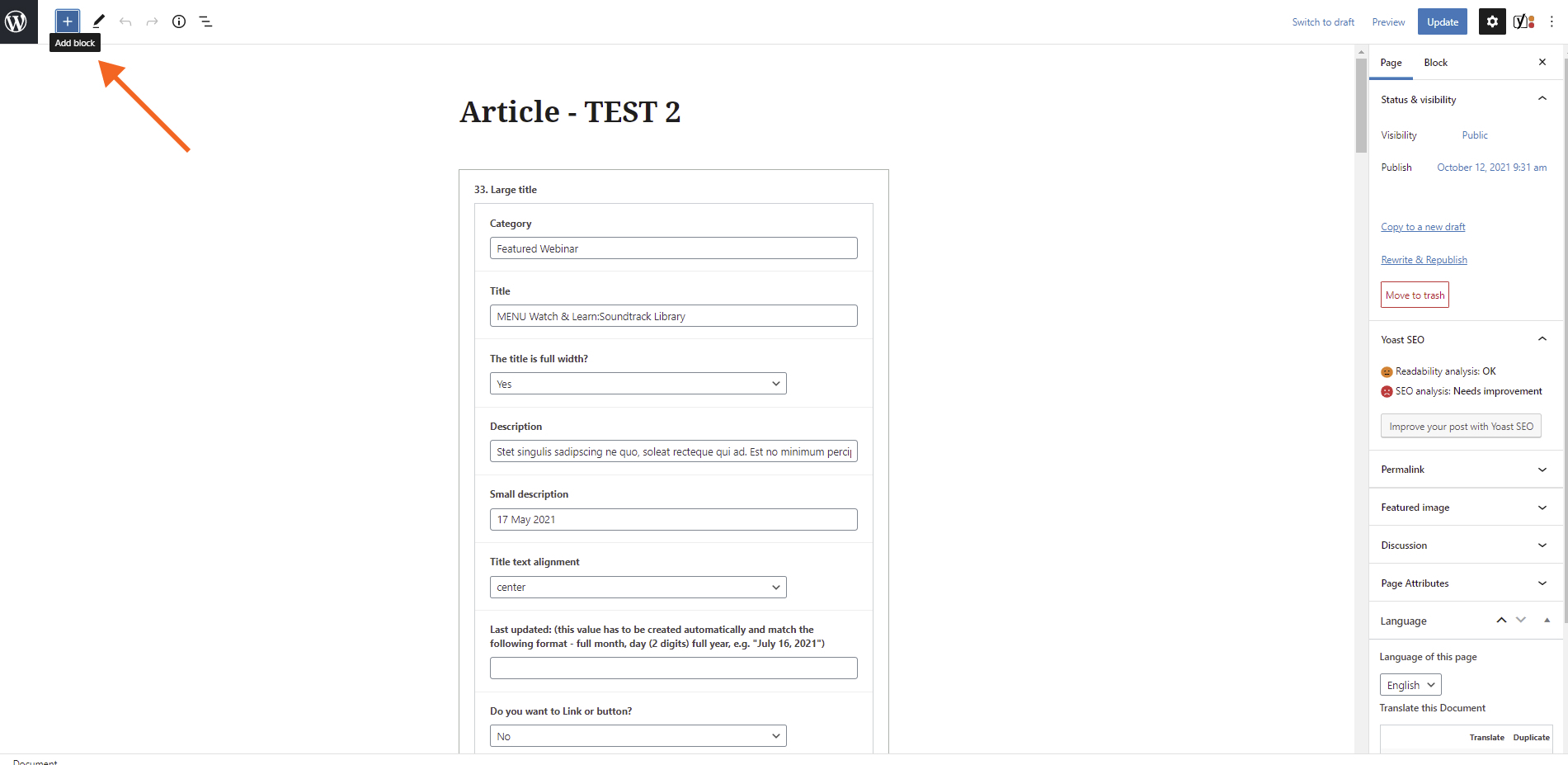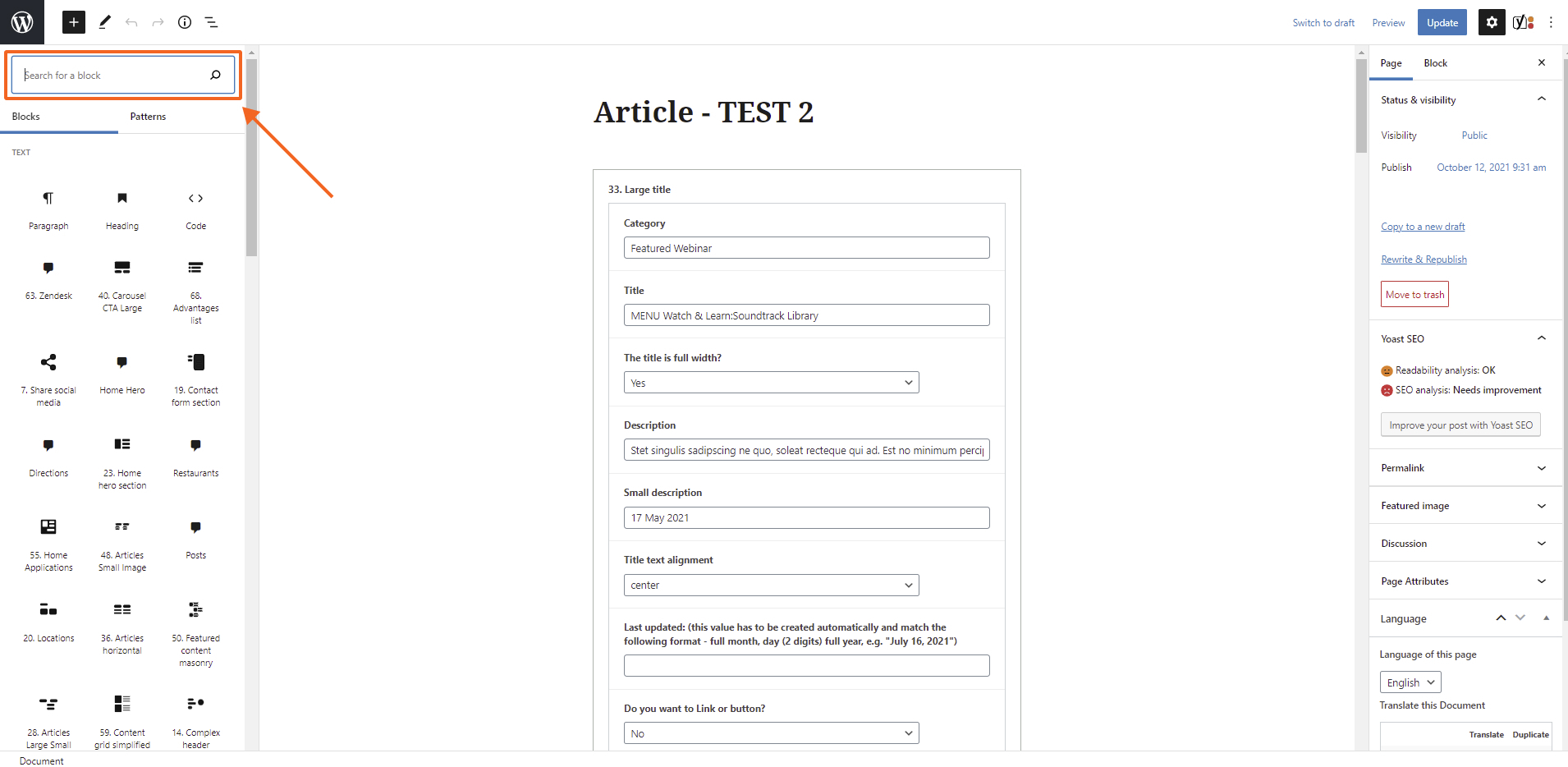 2. If you already have some content on the page and want to add one more components, you can place it in the center of the screen, just above or below an existing component and an icon with a "+" should appear. By clicking on it, you will see a window that will allow you to do the same process described in the previous option.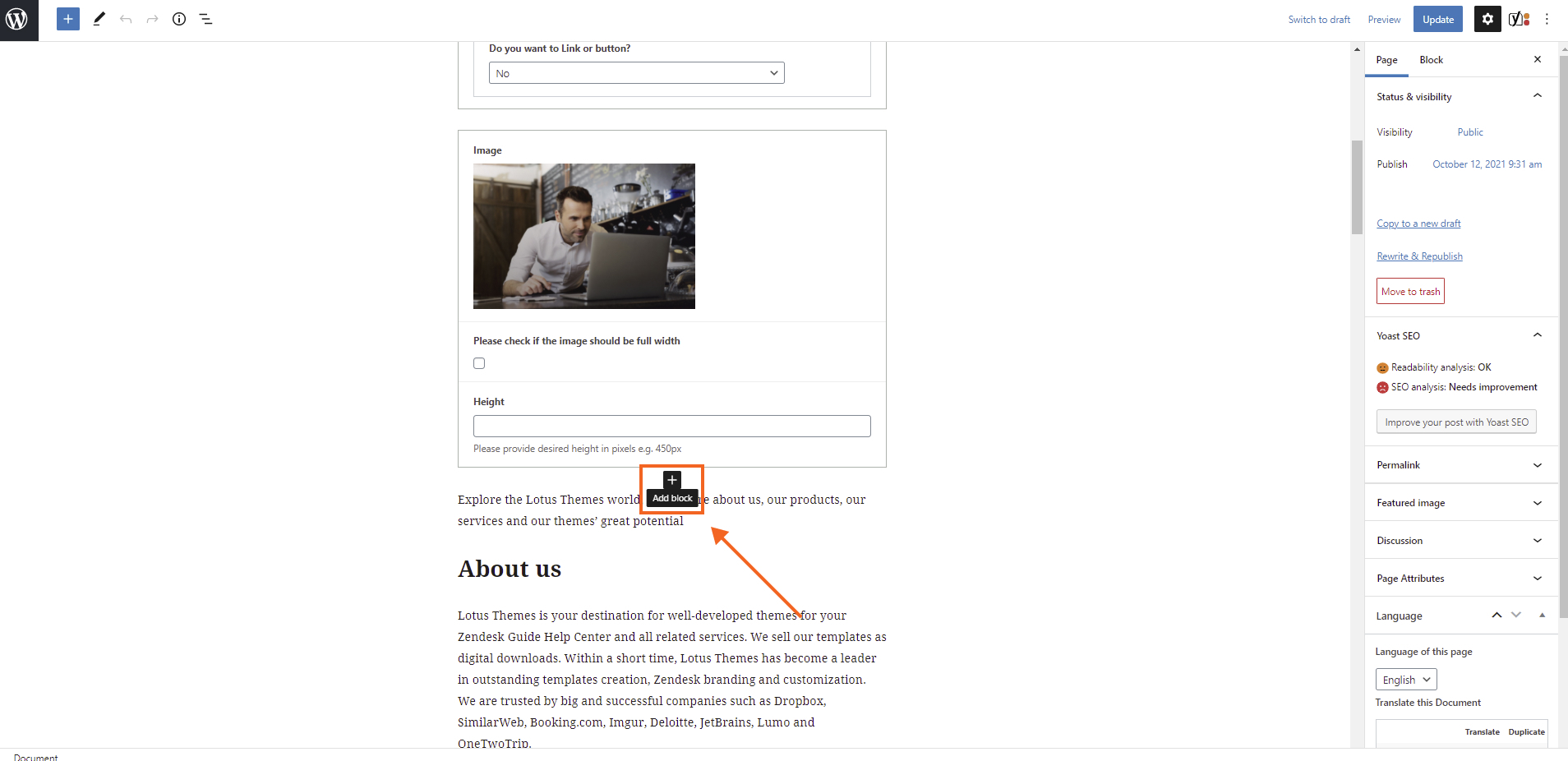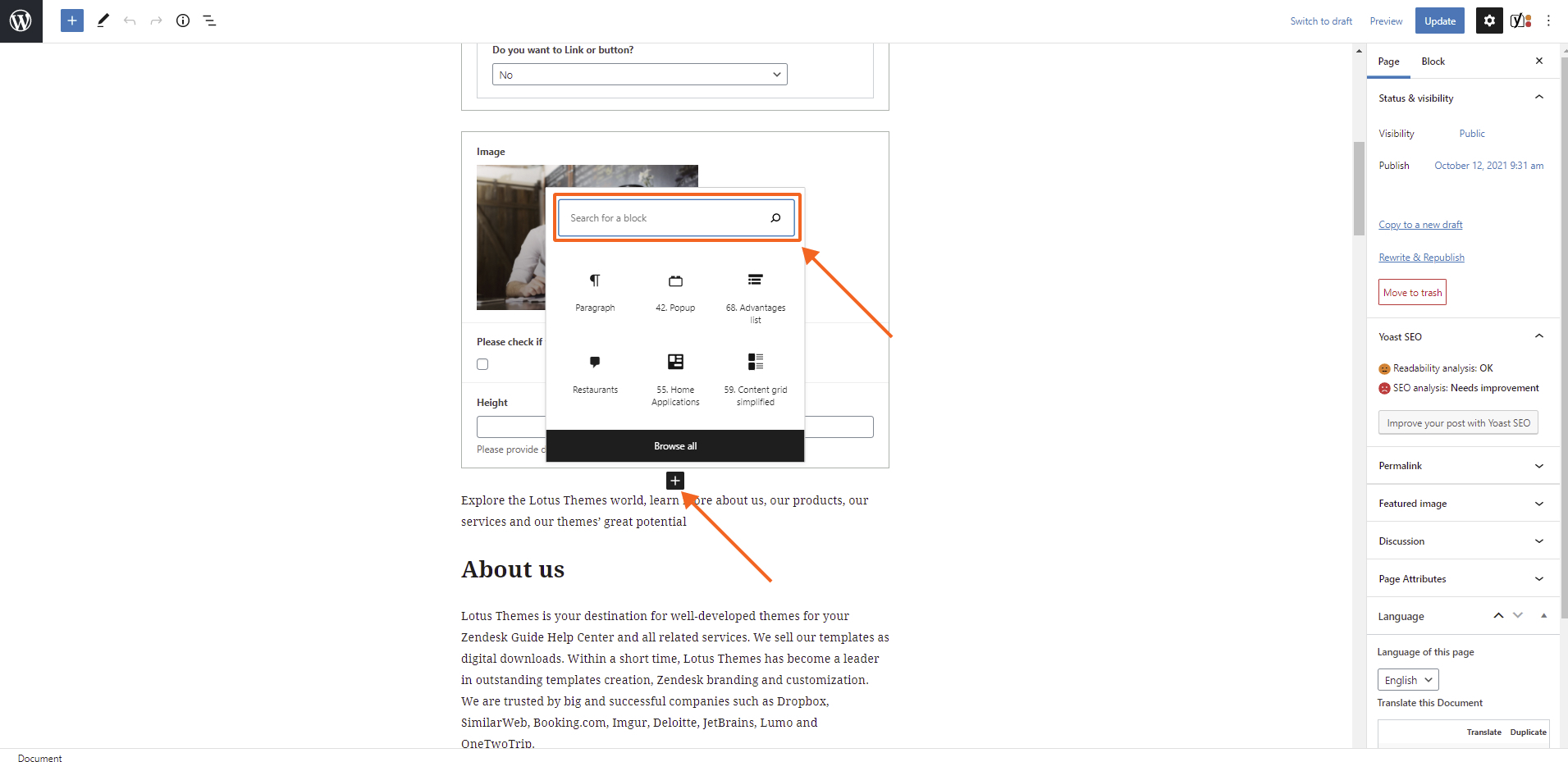 You can search the component in the database. This search can be carried out in two different ways:
by using key words

by entering ID number of the component (can be found in the documentation)
Once the search is completed, the components that match the elements you searched for will appear as results.