Different coupon/promotion issues
Coupons/Promotions not available for a specific Channel (Mobile, Web app, POS or Kiosk)
Find the Coupon/promo on Brand Level in the CMS

Check if the needed Redemption Channel is selected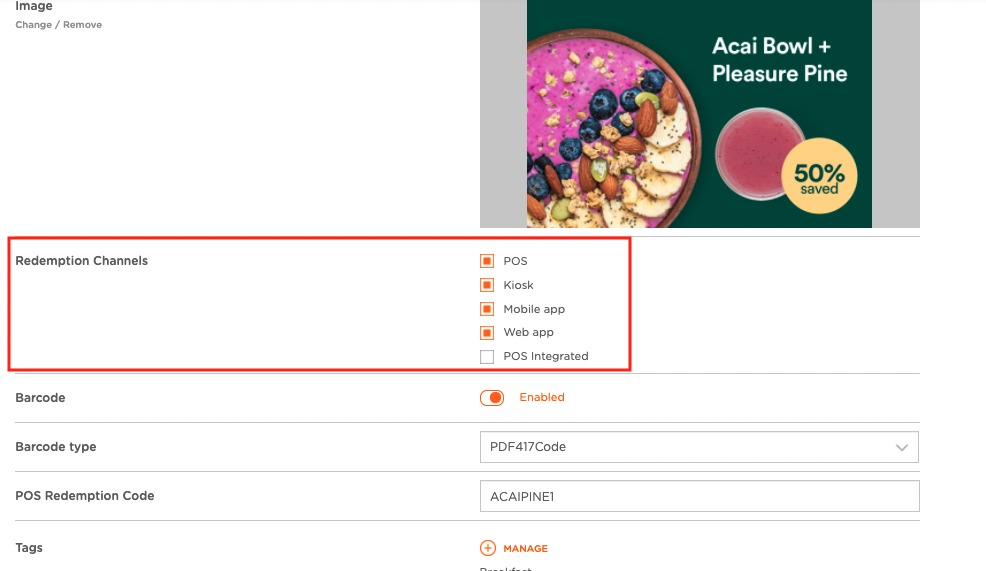 Coupon/Promotion is not available for a specific store
Go to Brand settings in the CMS (Find your Brand in the list of Brands)

Navigate to 'Discounts' and select 'Manage Chains/Venues

3. Select all Venues and Chains, in which Coupons and Discounts should be available (and click Confirm)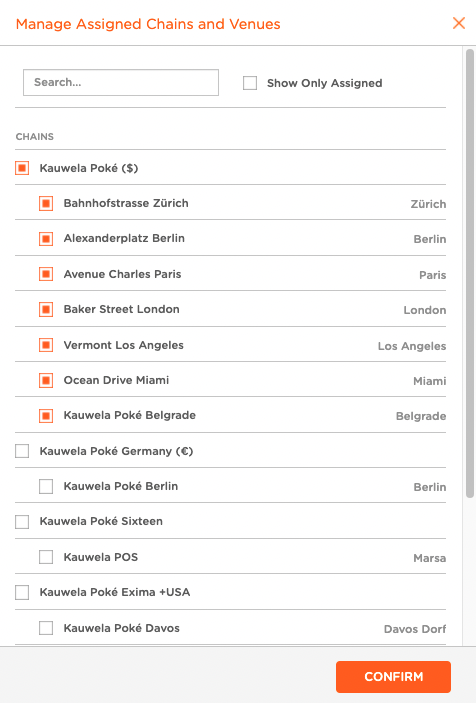 4. Coupons will now be available for the selected Stores
5. Check if the actual Store is disabled in the CMS
Coupons/Promotions Redemptions run into errors
If your Coupons/promo run into errors, when you try to redeem them in the specific Stores, there is usually a misconfiguration in the CMS.
Check the following CMS configurations:
Brand Level
Find the affected Coupon on Brand Level under 'Discounts'

Check the whole configuration of the Coupon/Promo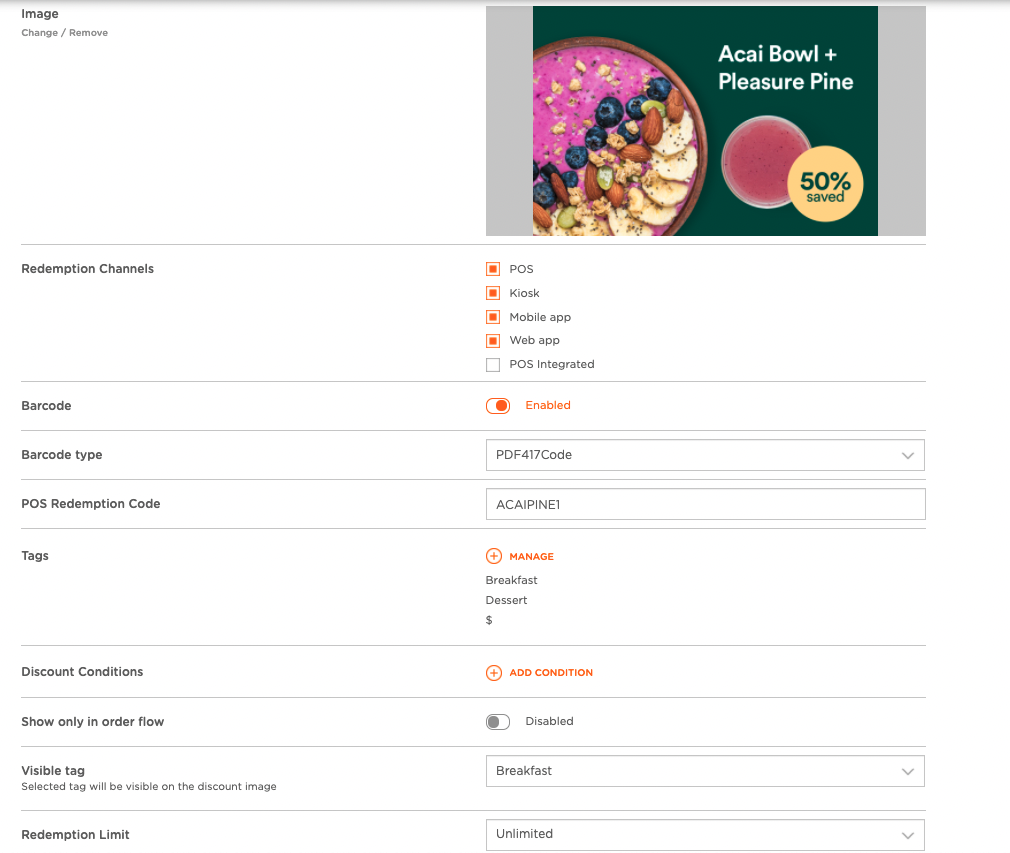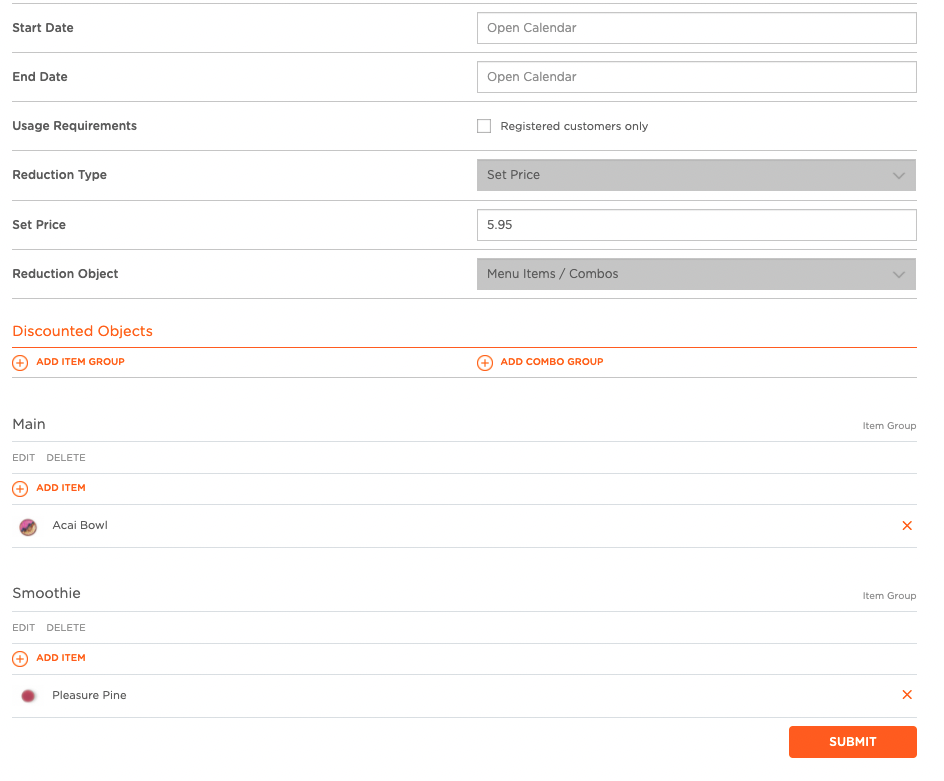 3. If all the Settings are be ok, then check the Items and Combos inside this Coupon on Chain and Venue Level
Chain Level
Check all Categories, Subcategories and Items that this Coupon/Promo contains

Check if all the required Stores are visible in each Category, Subcategory and Item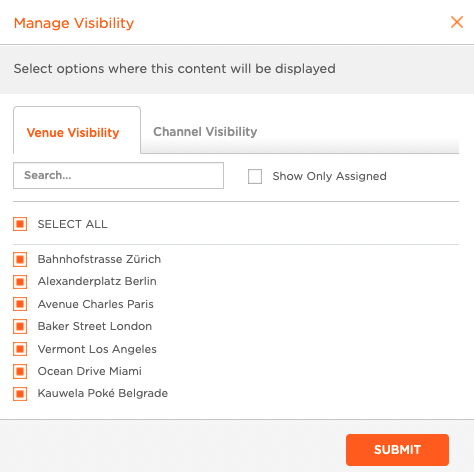 3. Check the Channel Visibility, as well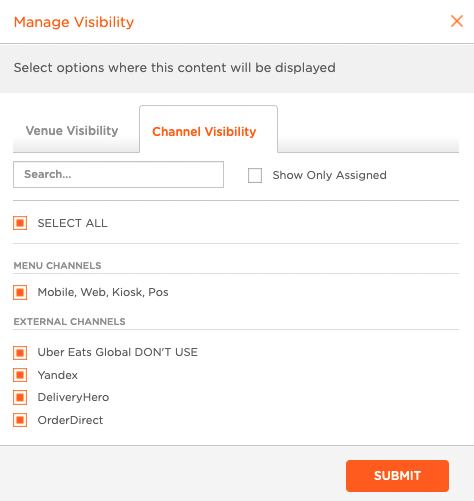 4. If the Visibility is set for all Channels and all needed Stores, check the Item availability for Order Types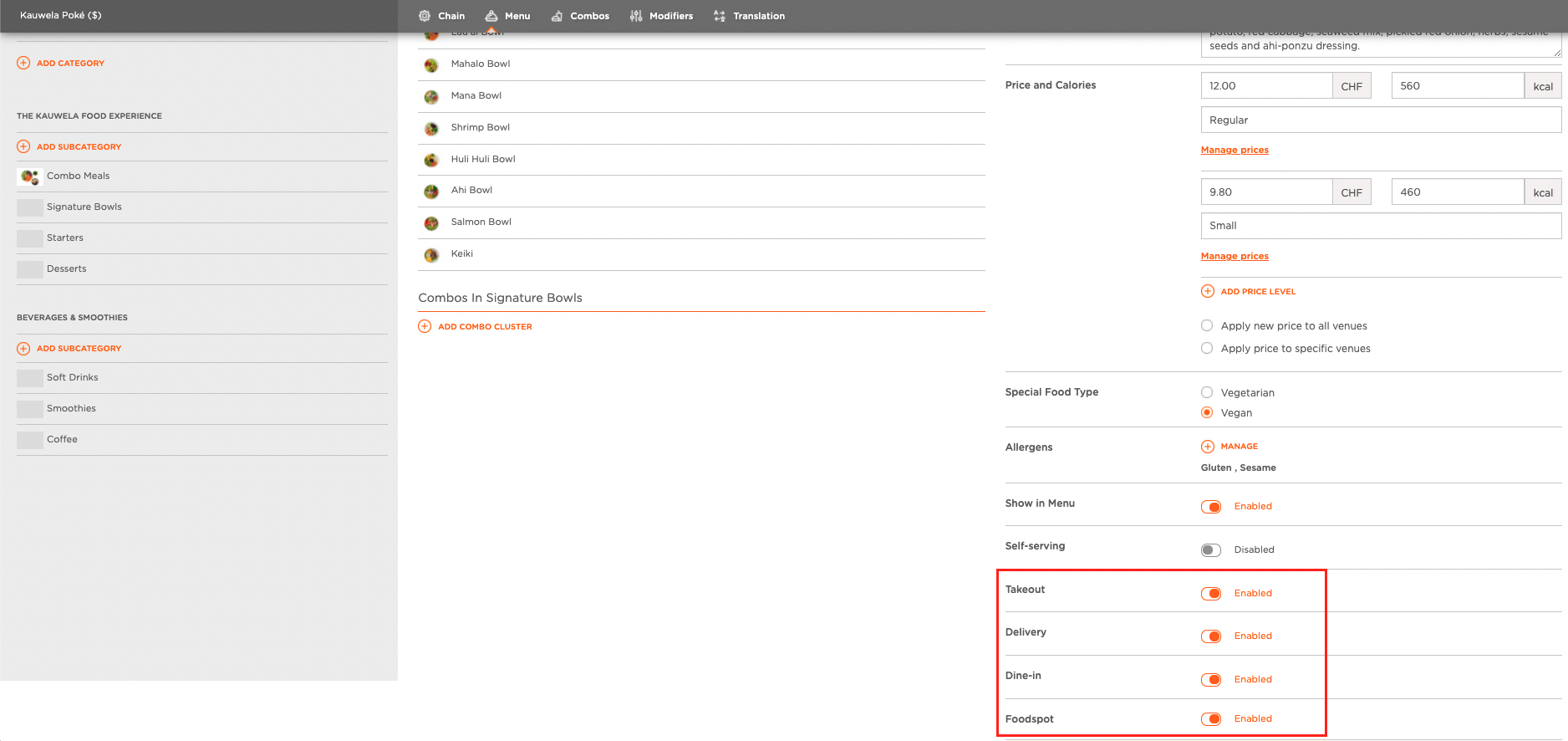 5. Go to Combos and check the same for the visibility (check all Items individually inside the Combo)

6. If you have a POS Integration, click on the POS Integration Tab and check if your Items and Combos are mapped to a POS Item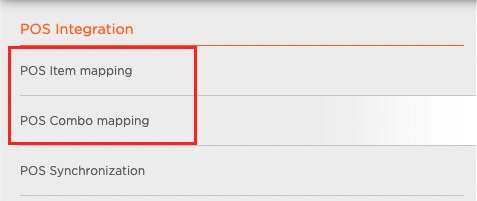 7. If all those settings are correct, the last thing is to check the Venue Level
Venue Level
Check all the Categories, Subcategories and Items that belong to this Coupon

Check Category, Subcategory and Items and if they are disabled, enable them


3. Do the same for Combos

If you can't find any configuration issues with your Coupon, Combo, Category, Subcategory or Item, please open a Support Ticket with our helpful Support Ninjas through one of our contact forms.