| | | |
| --- | --- | --- |
| User Role | Chain | Chain Venue |
| Brand Manager | ✅ | ❌ |
| Chain Manager | ❌ | ❌ |
| Company Manager | ❌ | ❌ |
| Local Manager | ❌ | ❌ |
Discount Conditions are used by restaurant Brands to define what needs to be fulfilled for a Discount to apply (under which circumstances the Discount will be applied). In that way, Brands can target the Customers in a better way with better defined offers.
Discount Conditions are available for all Discount Types: Coupons, Promotions and Loyalty Rewards. Also, they can be combined to create more complex requirements (e.g. Free dessert for Delivery Orders above 20€).
For more information on Discount Conditions, check out What are Discount Conditions?
NOTE: You can add Discount Condition for the already made Coupon/Promotion/Reward (edit mode), or for the one you are currently making (add mode).
To edit Discount Condition:
Select your Brand

Select Discount type

Go to Discount Conditions section

In the Discount Conditions section navigate to the Condition you would like to change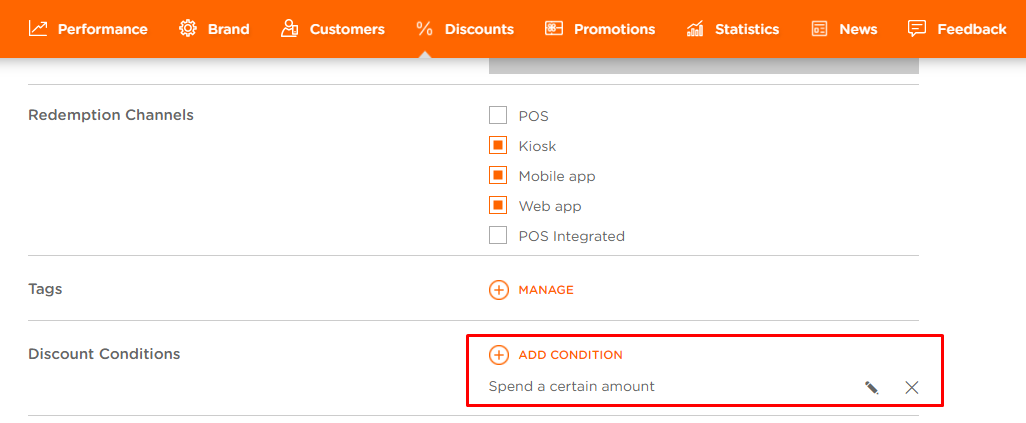 Click on the pencil icon
Edit Discount Condition modal appears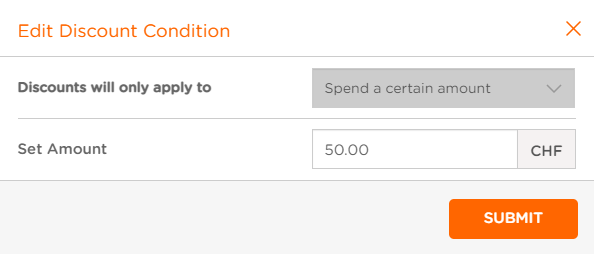 NOTE: You can edit the details of the Discount Condition, but you cannot change the type of the Discount Condition (e.g. change from Set Amount to Certain Order Types).
You can edit each Discount Condition in the following way:
Specific Stores: Change previously selected Chains/Stores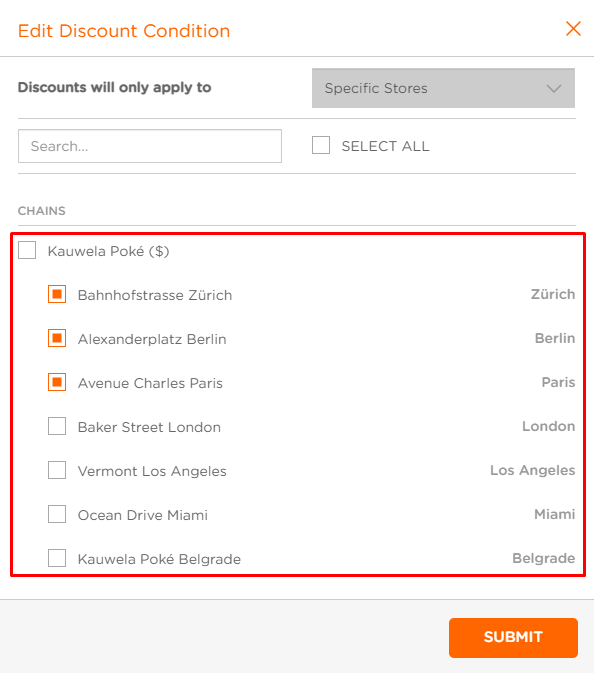 Certain Order Types: Change previously selected Order Types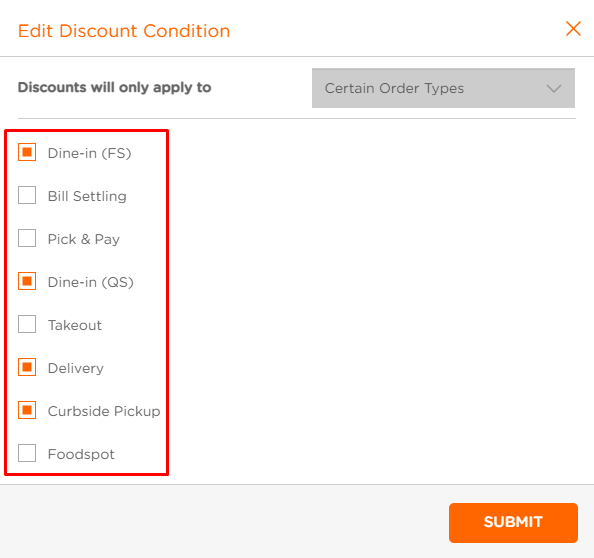 Spend a certain amount

: Change previously entered amount that the Order needs to reach for the Discount to be available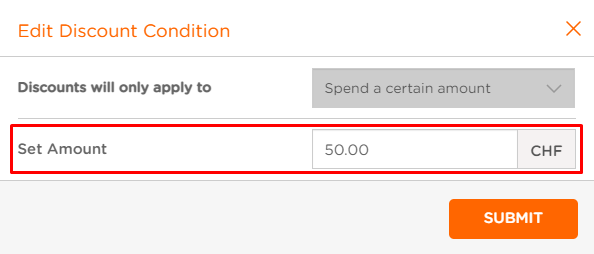 Order Count:

please note: The Order Count type of Discount Conditions cannot be edited. It can, however, be removed. For more information on how to delete Discount Conditions, you can read this KB
Now that you've made all the necessary changes, scroll down and click SUBMIT.
You're successfully made all the changes.