Context
This article explains how to open a support ticket with us and what information is needed by us to process it correctly and on time.
Instructions
Simply go to our Knowledge Base.
Now, make sure you're signed in before trying to open a request - you should see your own credentials on the top right hand side of the page. For more information, check How to sign in to the MENU Knowledge Base.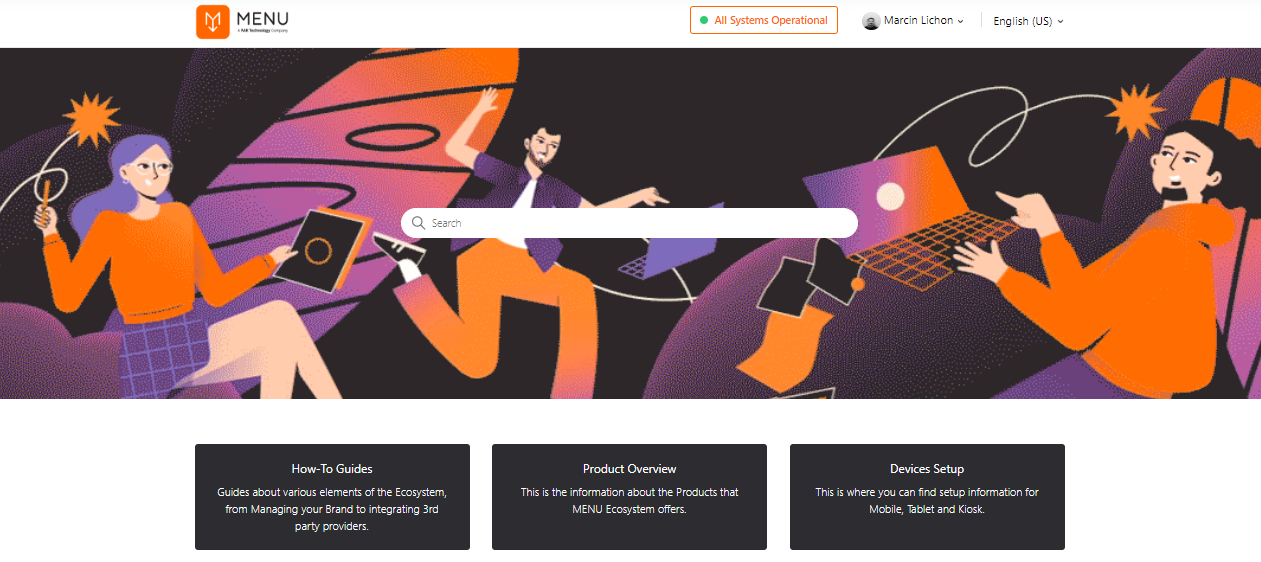 Now click on the Submit a request button on the very bottom right hand side of the main page, under all Knowledge Base categories and Recent activity section: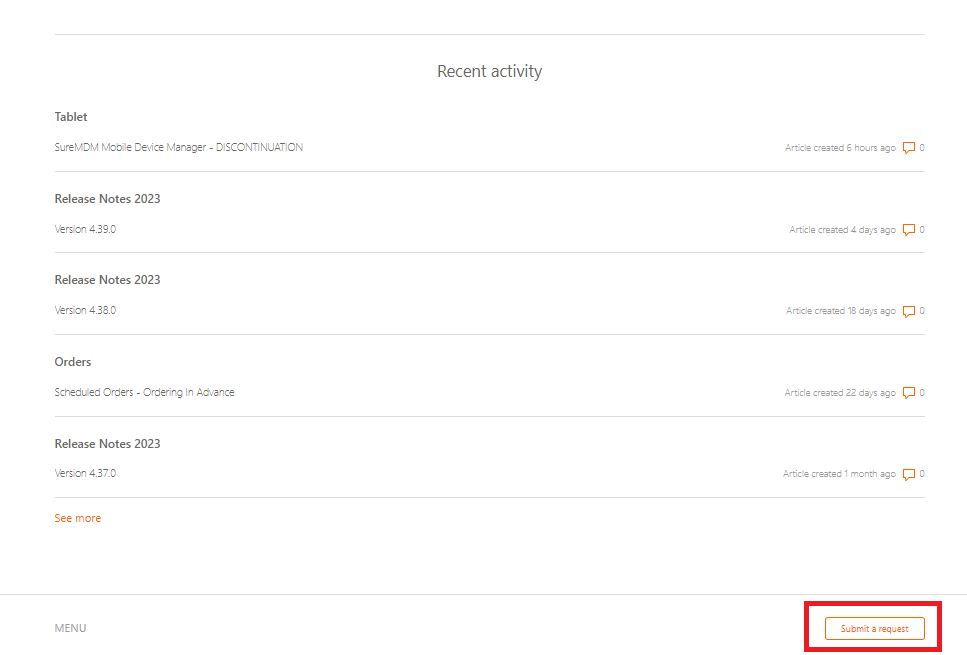 Choose the

ticket type

from the dropdown menu.
Problems & Issues: use this option for general matters that are not solved with a KB article 

Requests: use this option for H/W setup requests, CMS user creation requests, and other requests listed in the dropdown menu

Service claim: use this option if our Ninja agents have not committed the established SLAs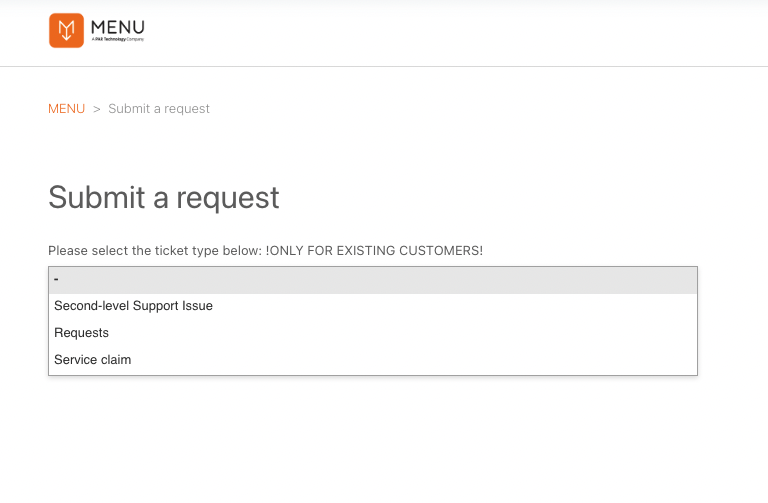 After you select the ticket type, you will be directed to a new screen asking you to

fill in information about the issue. It's important to provide as much relevant information as possible.



PLEASE NOTE:

in case of

Problems & Issues

tickets,

the following points have to be delivered, otherwise the Support team will be in their right to

reject providing support

to an issue where this information has not been provided upfront:
Venue Name: should be filled out when creating a Zendesk ticket

Venue ID: should be filled out when creating a Zendesk ticket

Issue description: tell us what has happened in your own words

Timestamp: when did the issue occur, was it once, does it persist, does it repeat

Error message: is there any error prompt, pop-up, text or window that you see when the error happens?

Steps taken so far: have you tried to fix the issue on your own? If yes, how? What was the effect?

Was there any change to the system prior to this:

When was the last time it worked:
Depending on the issue you're facing, your ticket should also contain if possible:
Screenshot(s) or recording(s) of the issue
POS log
3. Then click on "Submit".
DISCLAIMER:
Please remember: Problems & Issues tickets may only be created by the first-level support staff designated by the Brand.
Given that the MENU team is only responsible for solving second-level and third-level support tickets, it is mandatory that the requester carries out an initial first-level troubleshooting steps to ensure the problem might not be caused by any of the following:
Configuration errors at a Store or Brand level

Network issues

Hardware issues

Errors caused by a third party
If these steps are not taken, MENU will be in their right to reject addressing a ticket.