Intro
DSP means Delivery Service Provider. This article gives an overview and explanation on its implementation.
How does it work?
Implementation
DSP Management will be implemented on two levels:
DSP Type Management on Admin level - the possibility for Admin Users to add new integrations that have been implemented in the Ecosystem
DSP Management - as a possibility for Brands to select from the list of available DSPs
In this part, we will cover DSP Type Management:
DSP Type Management is only available to Management Center Super Admins. The Admins can see the DSP Management menu sub-item in the Delivery sub-menu.
Please note: this menu is available on All Brands level.
This menu item navigates to a DSP Management view, that provides the following features:
Display all the DSPs that are currently integrated:

Basic information will include countries, costs, delivery tracking availability, COD availability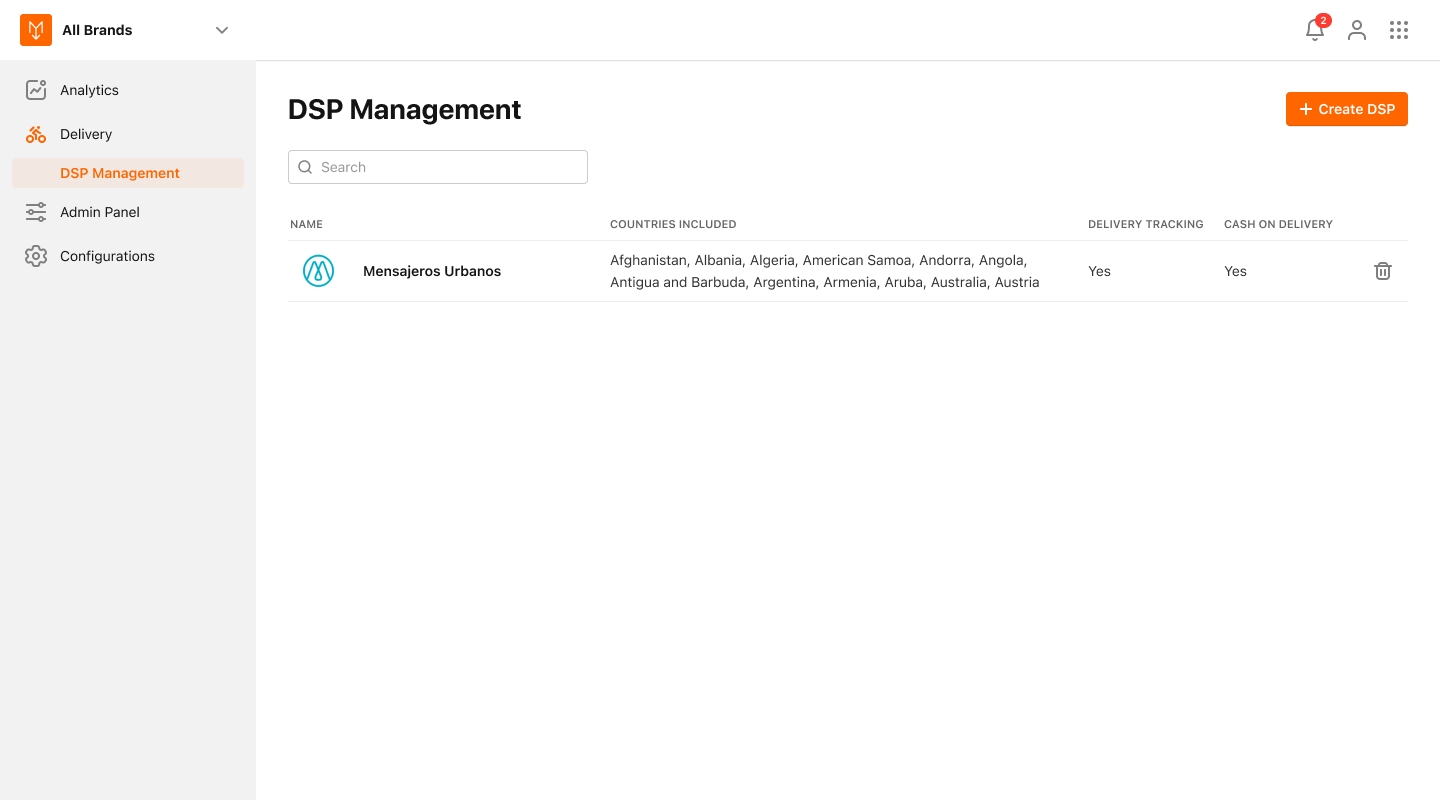 add new DSP type setup:

Add a name and upload the Logo image

Add custom fields including field name, field id, field validations, field tooltip

edit existing DSP type setup:

Edit a name and upload new Logo image

Add, edit or remove custom fields