Service Management Group develops customer experience management platform that provides an insight into customer experience, employee engagement and brand research software services catering to the restaurant, retail, grocery, convenience store, travel, entertainment, healthcare and other service industries.
Since SMG platform has been integrated into the MENU ecosystem there are certain steps to be made in the MENU CMS for it to be configured and used by restaurant Brands.
To configure a SMG integration:
Log in to MENU CMS

Select [insert_brand_name] in the CMS (e.g. Kauwela Poké)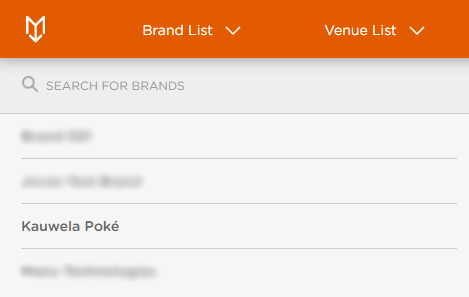 Navigate to Brand
Select Feedback Integration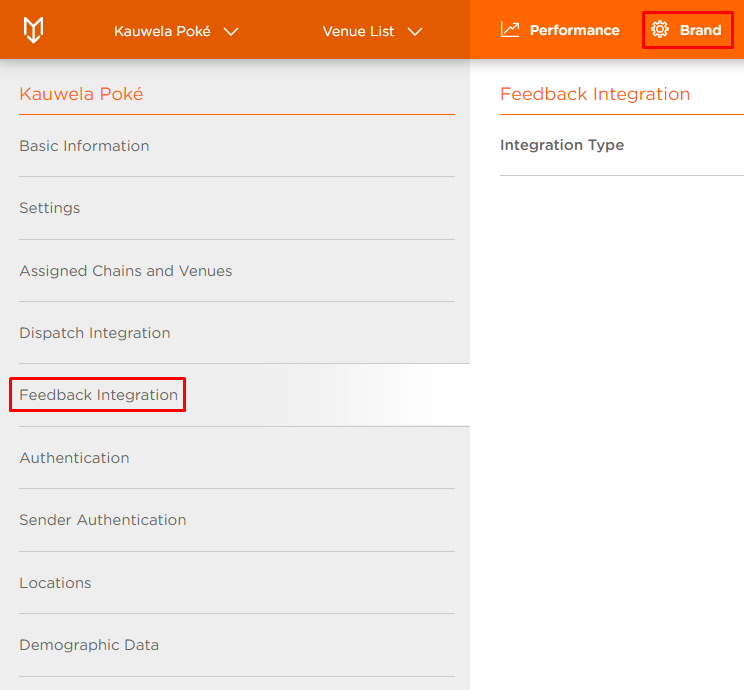 Select SMG as Integration Type

Feedback Integration form appears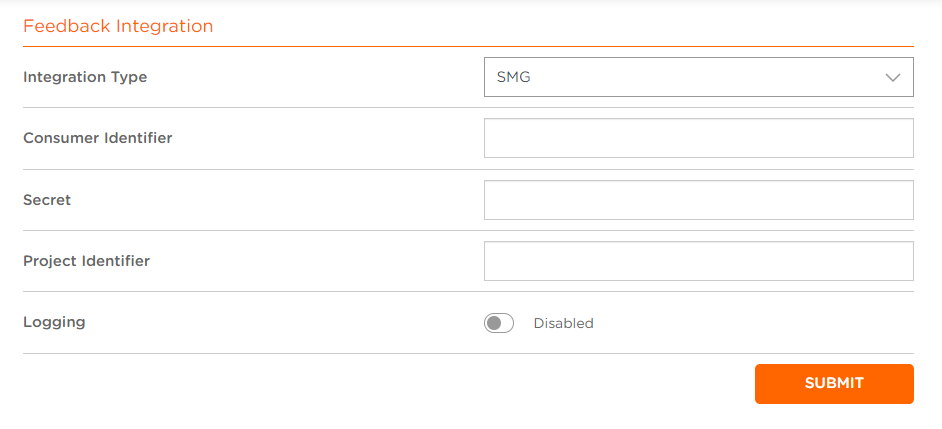 Add Customer Identifier, Secret, Project Identifier and enable Logging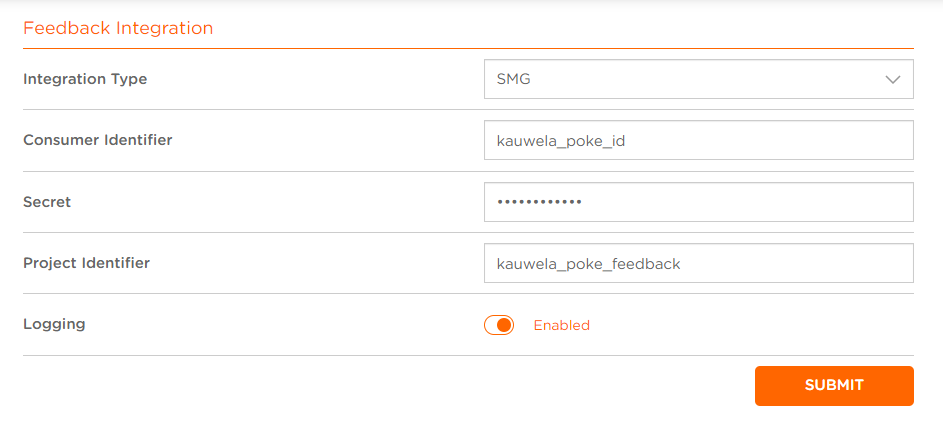 Now after you configured all the settings regarding the SMG integration type, you should configure general and order feedback settings available in the CMS.
To do so:
Navigate to Feedback at the top navigation bar
Select Settings

In the Feedback Settings page:
Enable Order Feedback
In the Feedback Buffer enter the number that represents the minutes after which the request is sent to SMG servers upon order completion
Order Feedback Frequency should remain 100%

Click SUBMIT to complete the process
You've successfully configured SMG integration in the CMS.