Context
This article explains what to do when your Apple Pay Certificate has expired.
Instructions
After the expiration of the certificate, do the following:
Go to Apple Developer Dashboard
Click on Certificates, Identifiers and Profiles
Then go to Identifiers
And then click on Merchant IDs
Now you have to choose the Merchant ID which you'd like to either Create or Renew the certificate for: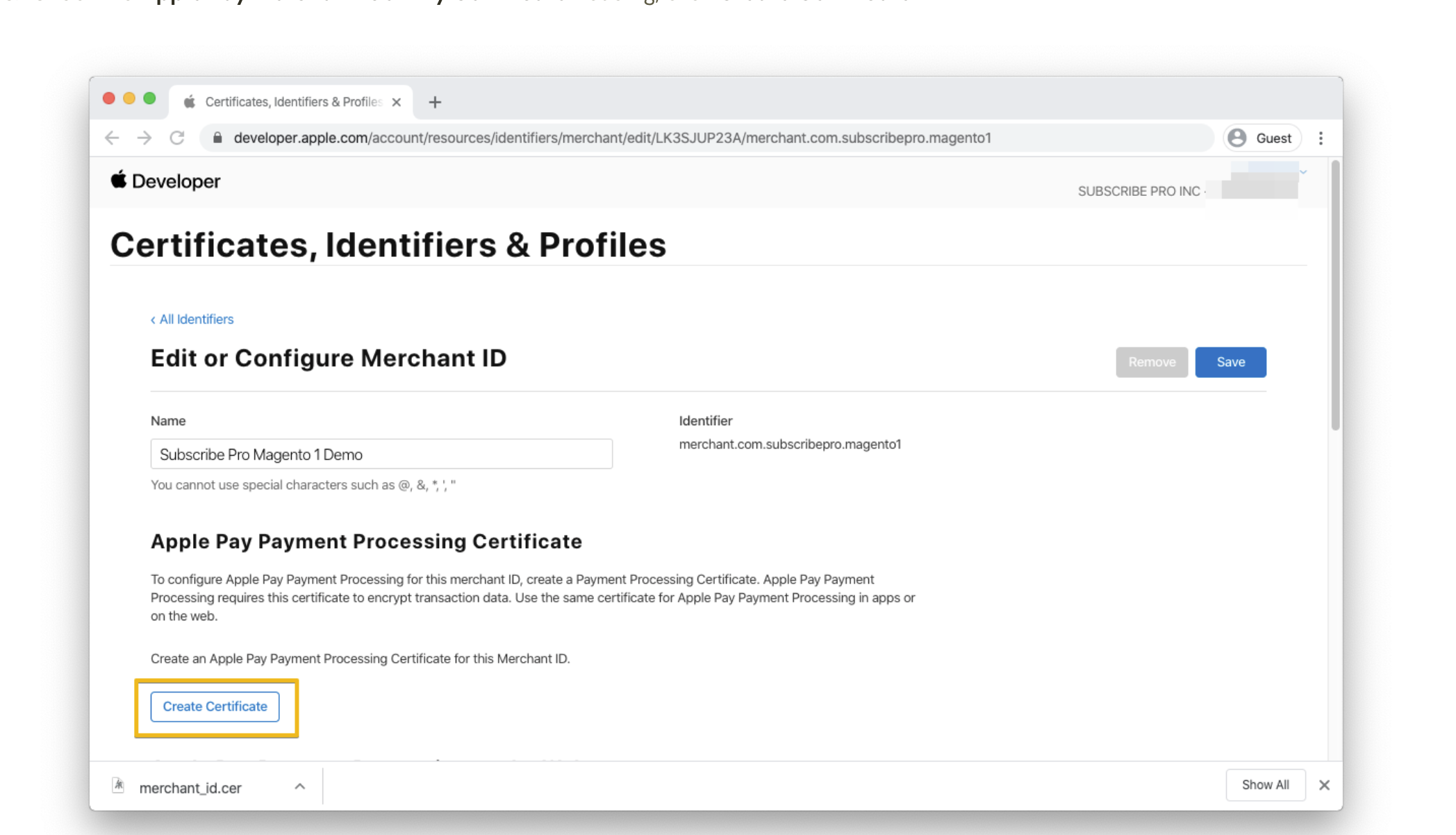 Please note: depending on the situation, there will either be an option to create a new certificate, or renew the one that has expired.
Also: if for some reason you don't have the access to that dashboard, please contact us by submitting a request to Support Team - our Developers can access this for you.