| | | |
| --- | --- | --- |
| User Role | Store Group | Store |
| Brand Manager | ✅ | ✅ |
| Area Manager | ✅ | ✅ |
| Store Manager | ❌ | ✅ |
Context
Since the attractiveness of a Combo is that the customer pays less for the combination of Items than he would when ordering the Items separately, you can change the price that is charged for an Item when it is ordered as part of a Combo.
The final price that will be charged to the customer for a Combo is the sum of the price of all Combo Items selected by the customer (one per group).
Note: If you have a POS integration, Combo Item prices will automatically be synced from the POS every 30 minutes, so price changes should not be performed through the MC.
To change a Combo Item Price:
Click on Combos in sub-navigation of the Menu option of the side navigation on All Stores level.
Combos page appears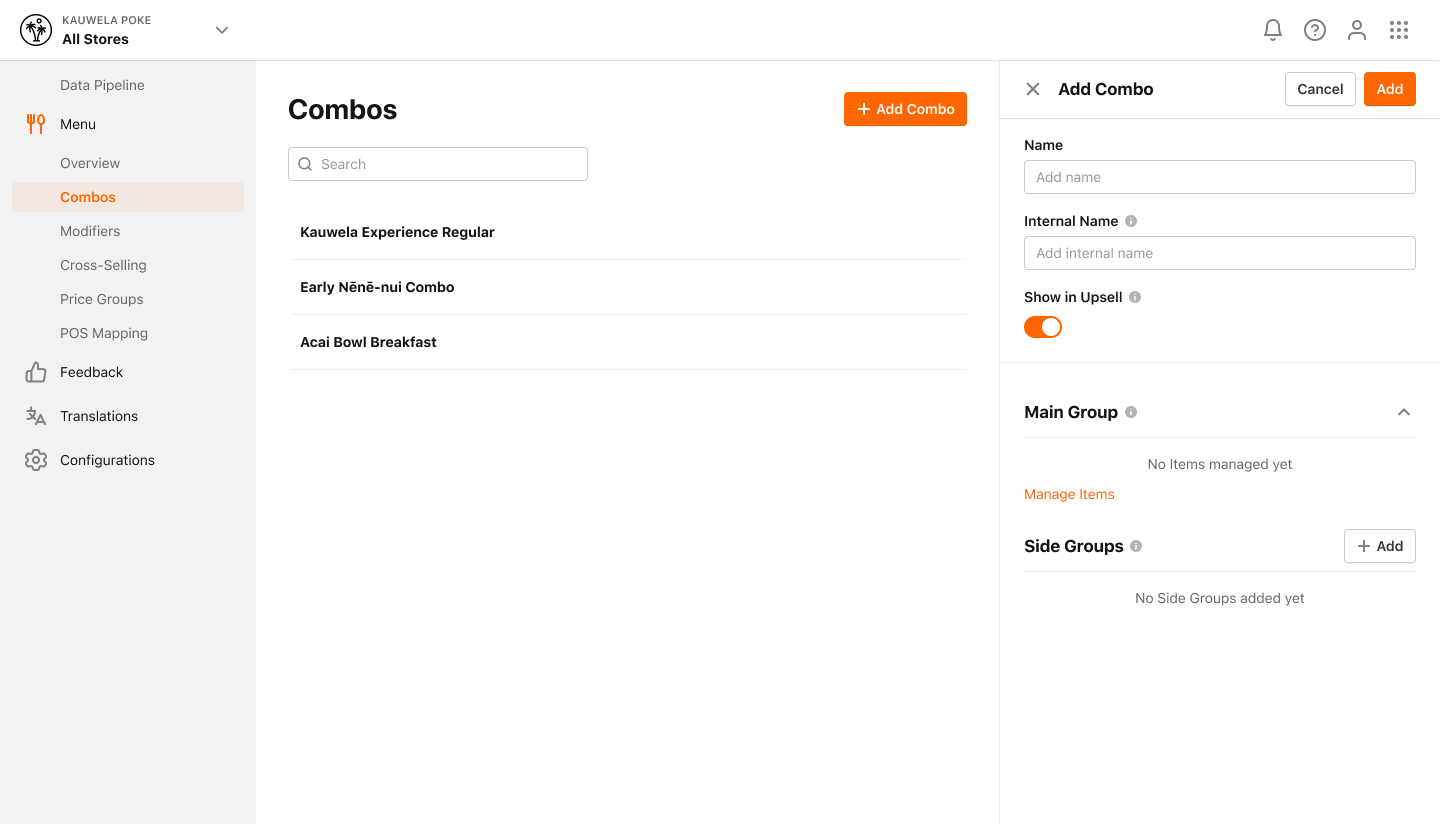 Select the Combo that your Combo Item is in from the sidebar

Click on the Combo Item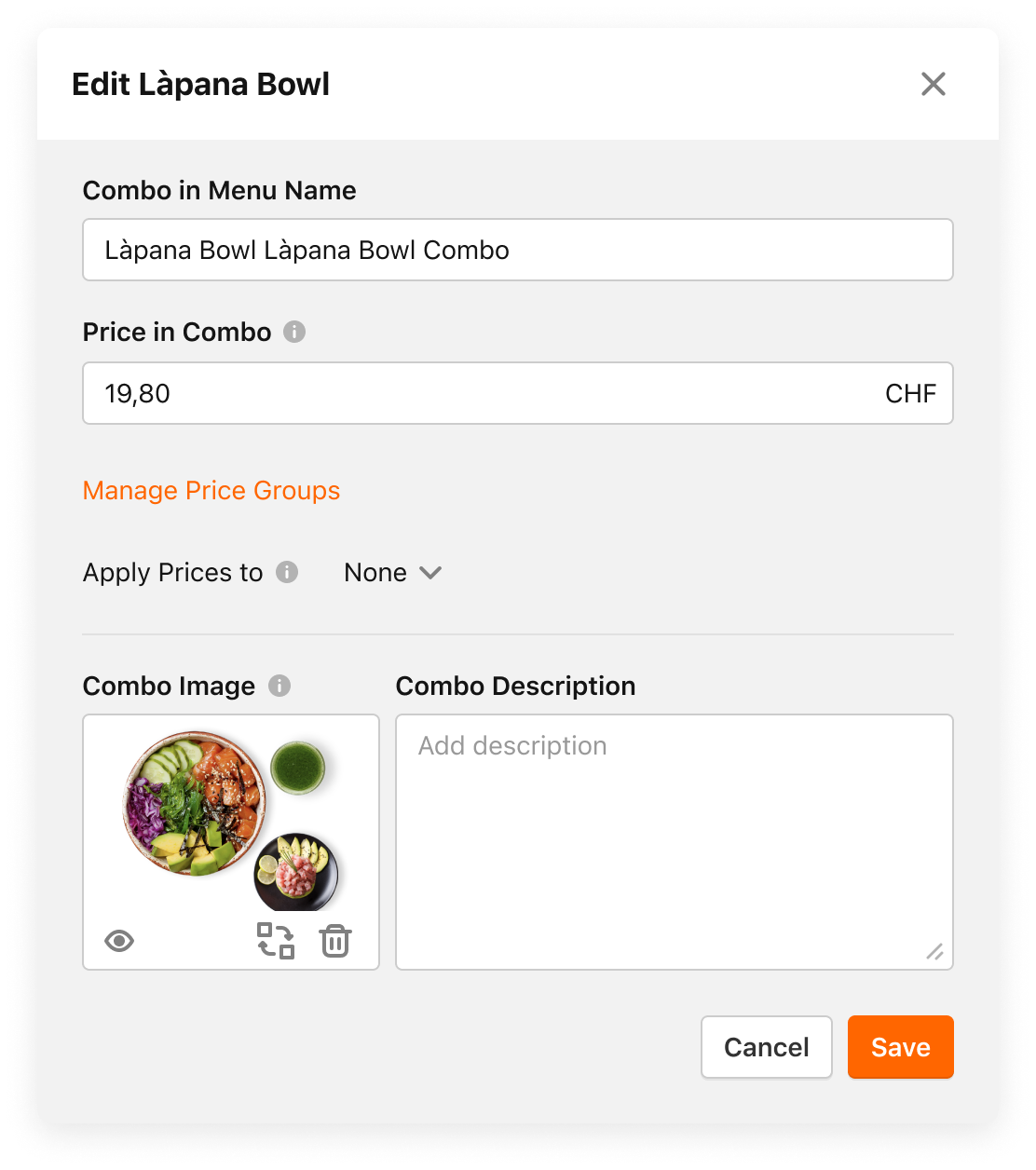 Price in combo: the price modal appears where you can change the price.
Click Save to confirm your changes
To change the price for All Stores within the Store Group (only applies to Store Groups):
Activate Apply Prices to All stores

Click Save to confirm your changes
To change the price of specific Stores within the Store Group (only applies to Store Groups):
Activate Apply Prices to Specific stores



Modal is shown with all Stores within the Store Group

Select the Stores you want to apply the new price to
Click Save to confirm your selection