| | | |
| --- | --- | --- |
| User Role | Chain | Chain Venue |
| Brand Manager | ✅ | ✅ |
| Chain Manager | ✅ | ✅ |
| Company Manager | ❌ | ❌ |
| Local Manager | ❌ | ❌ |
Cross-Selling feature suggests Items to the Customers in the ordering process, across all Channels, based on the Items that are already in the cart.
If one Item is already in the cart, the rest of the Items of that Subcategory are automatically excluded from Cross-sell suggestions.
Up to 5 Cross-sell Items can be displayed as suggestions, all from various Subcategories.
Cross-Selling Items are defined in Menu section in the CMS.
For restaurant Chains:
Cross-sell Items are managed on a Chain level and cannot be changed on a Venue level
For Single Venues:
Cross-sell Items are managed on a Venue level
To set up Cross-Selling:
Click on Menu at the top bar

Click on MANAGE SUGGESTIONS in the side bar
Manage Suggestions modal shows a list of available Items in their Categories/Subcategories

Use the Search bar to search for a specific Item by name

Activate Show Only Assigned to see which Items are currently set as Cross-sells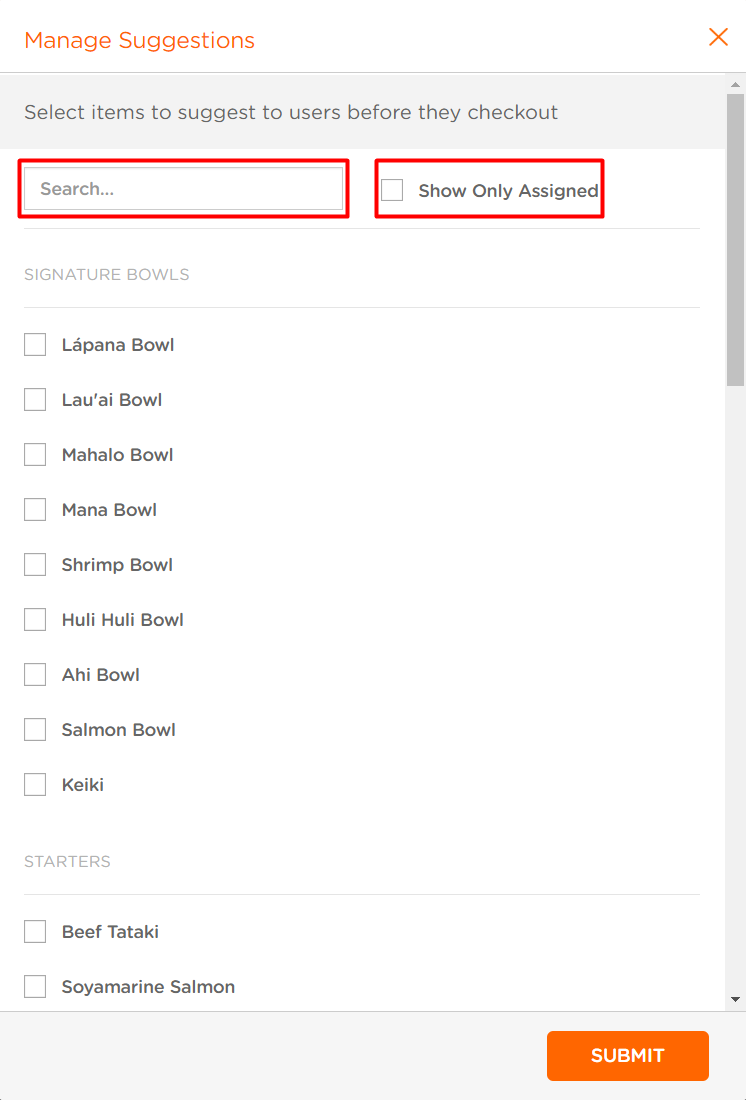 Select the Items you want to be displayed as a suggestion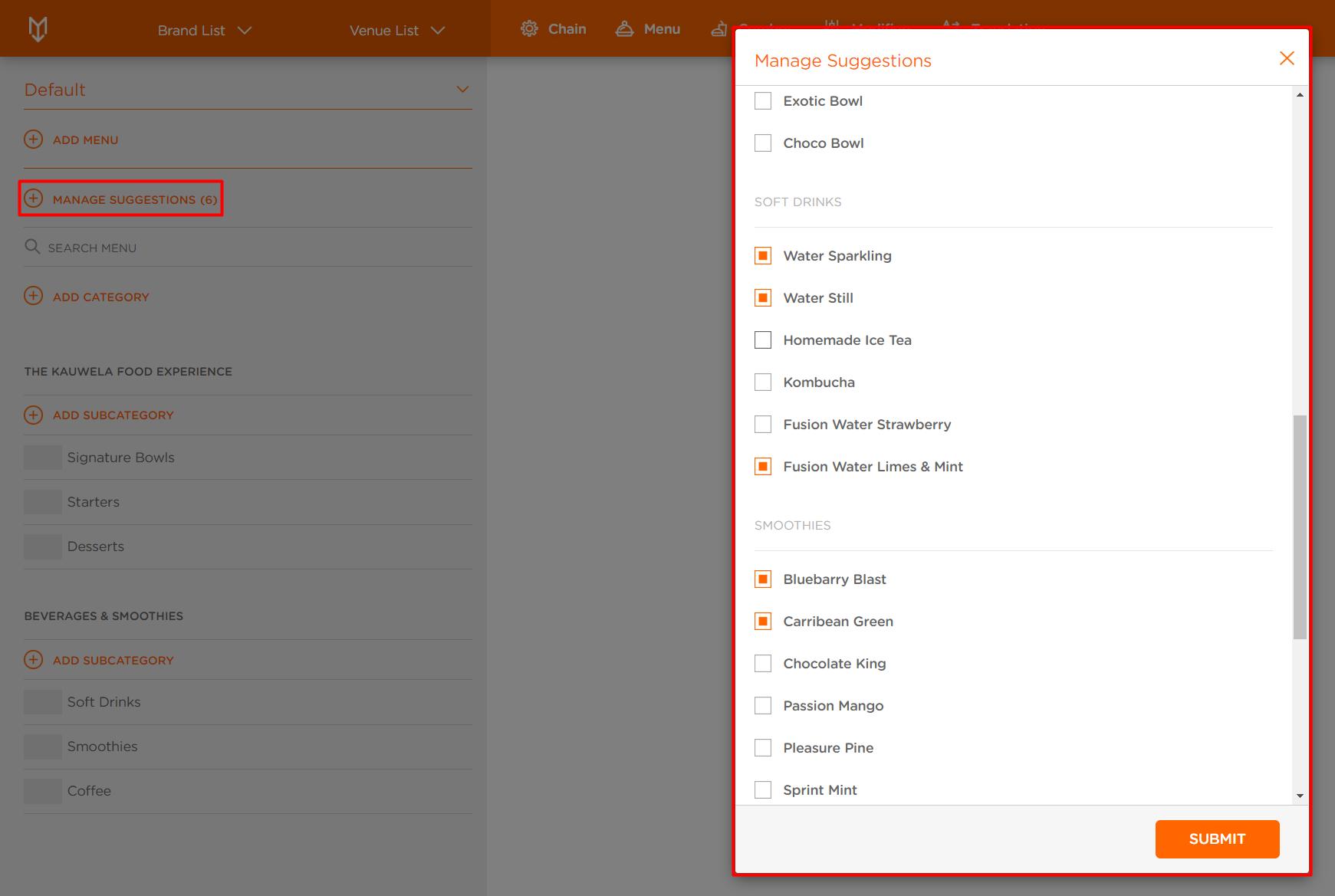 You've successfully set up Cross-Selling that is now visible in the Kiosk, Mobile and Web app.