This article guides you through the Delivery custom location flow.
Delivery Order workflow includes the following steps:
Select Delivery Order Type

Enter city name in the search bar

Drop down list of addresses appears

Click Select on map to select the location point on the map (e.g. Zürich or Novi Sad)

from the list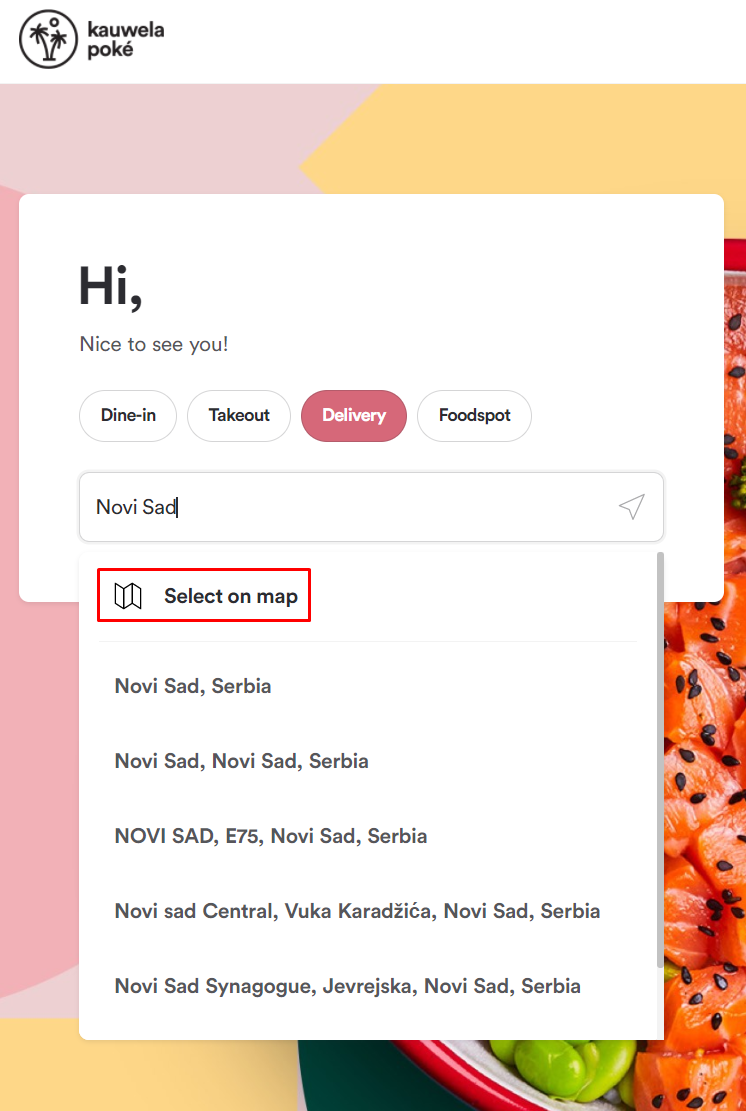 Select your location modal pops up
Select Use current location or location from the list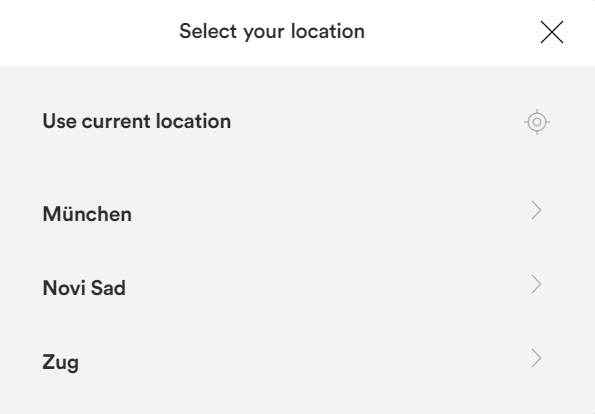 Click Save
Details delivery address modal appears with the delivery address generated from the pin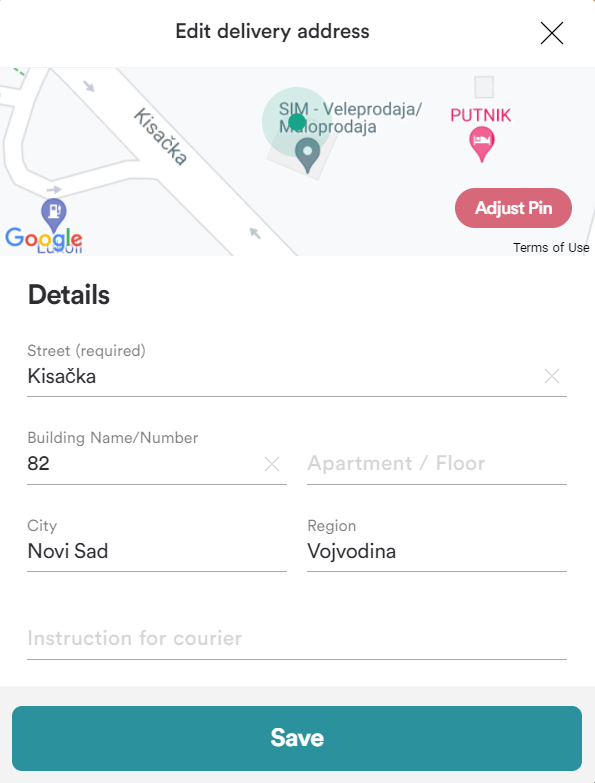 If you, at this stage, move the pin, or enter some other address in the Details modal, there will be a mismatch between the location entered and the pin. As a result, the Delivery address will be missing from the application (Web/Mobile/Tablet) and there will be a Delivery Time Estimate (time of arrival) miscalculation, as well.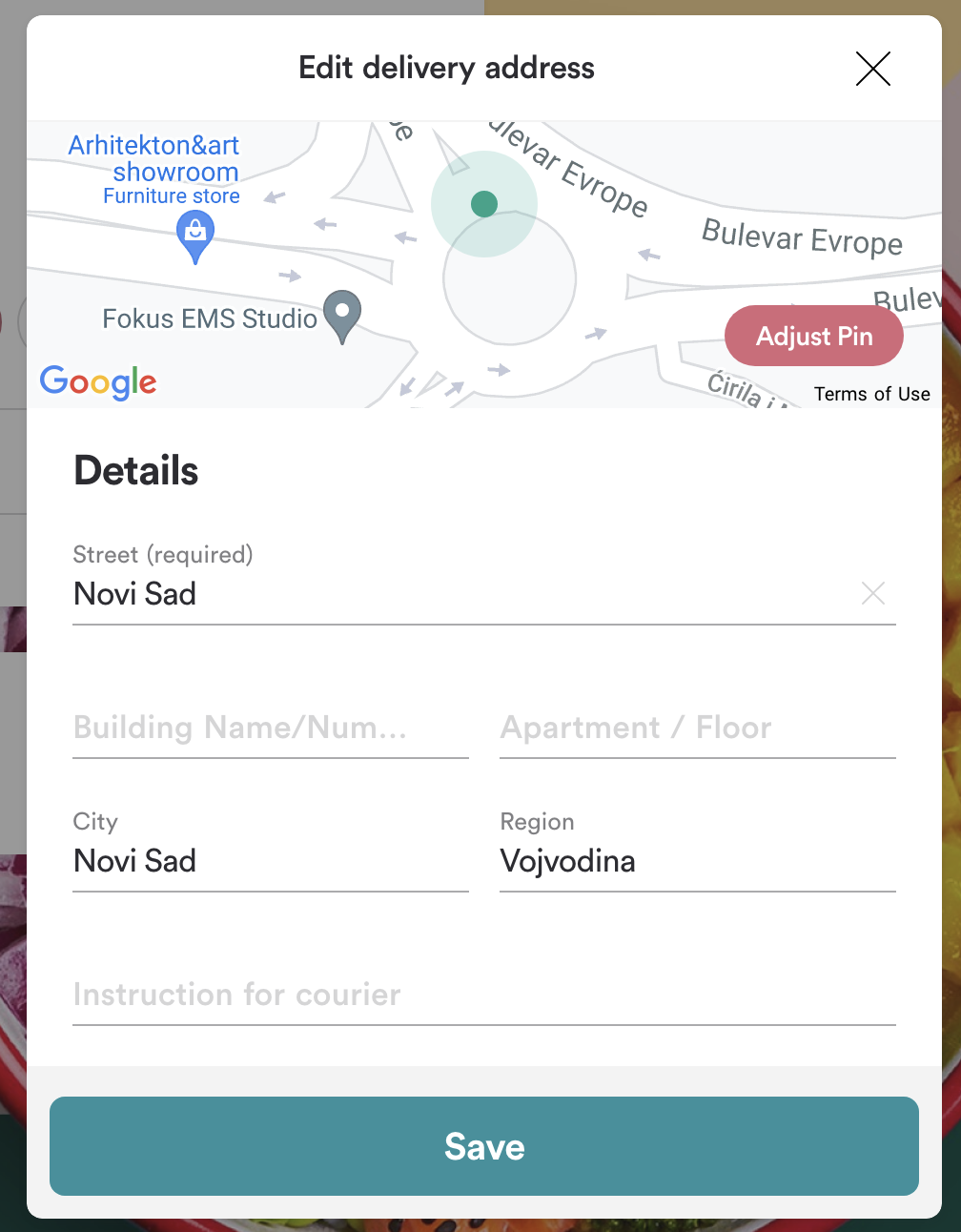 To avoid this problem, if it is a custom address, or if there is a mismatch between the address and the pin, you will be asked to confirm the delivery address.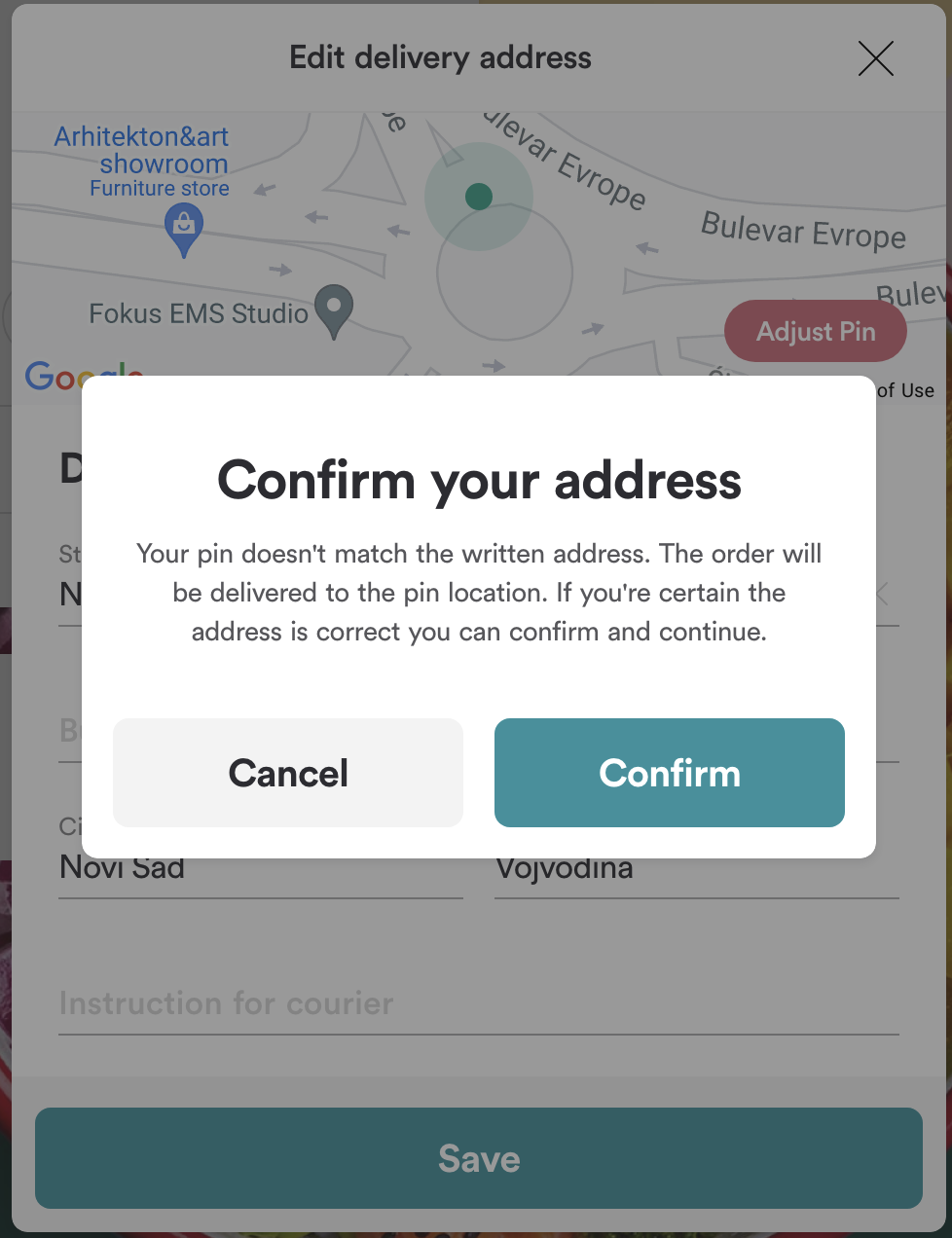 NOTE: If you move the pin more than 200m from the address you originally entered, the address will change to the one the system gets from Google. Otherwise, the address won't change. Also, if there is a mismatch of more than 100m between the pin and the address, the Confirm your address dialog displayed above appears informing you of the mismatch and that the Order will be delivered at the pinned location.