| | | |
| --- | --- | --- |
| User Role | Chain | Chain Venue |
| Brand Manager | ✅ | ✅ |
| Chain Manager | ❌ | ❌ |
| Company Manager | ❌ | ❌ |
| Local Manager | ❌ | ❌ |
Brand manages one or multiple Chains. The features like Coupons, Promotions, Loyalty, News, Feedback and other are managed on a Brand level.
To access your Brand:
Select Brand List at the top bar

You are presented with a list of all Brands you can access

Select the Brand you want to access

The initial Performance page appears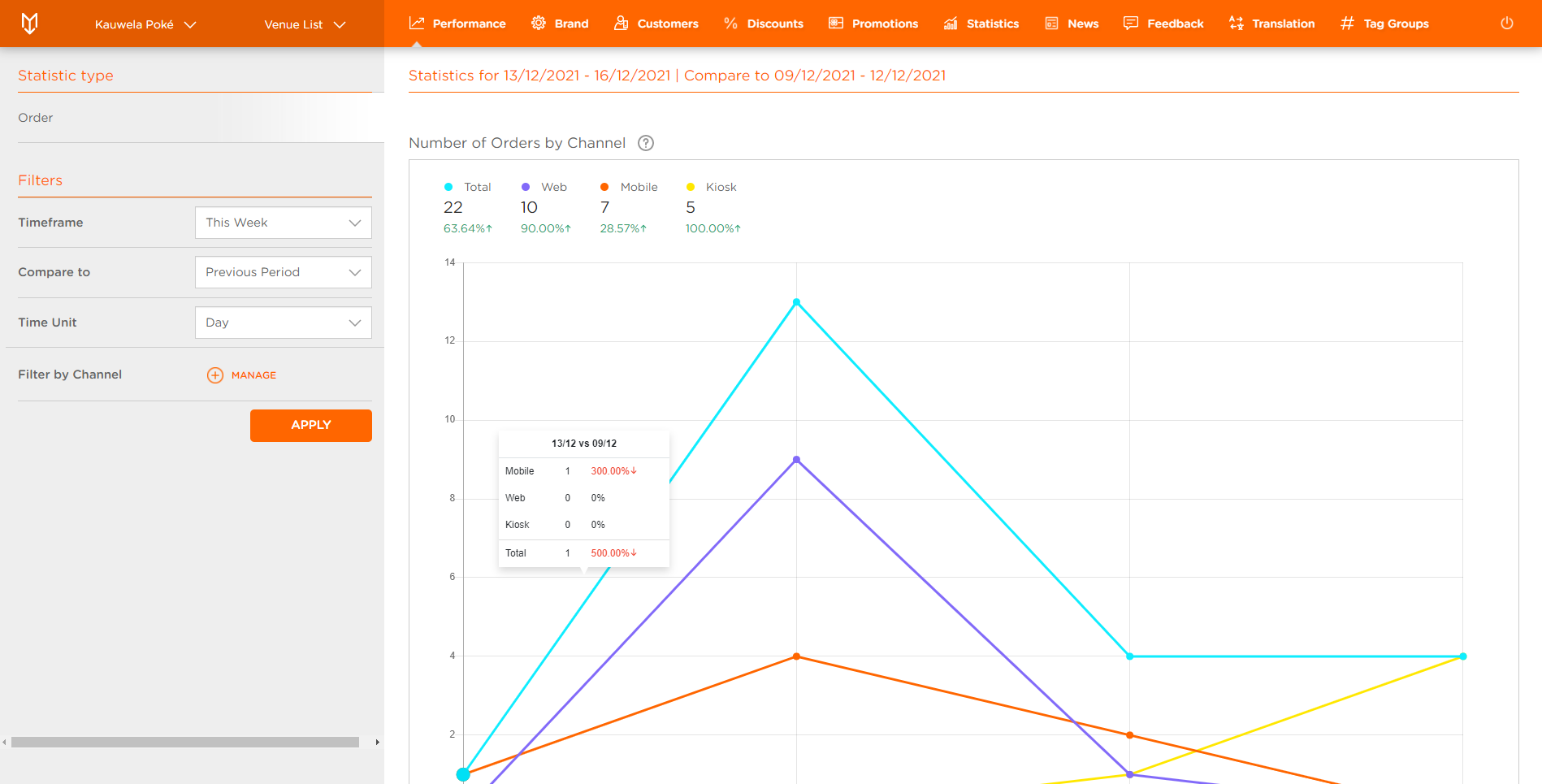 Now select Brand at the top bar

New page appears with basic information about Brand

Basic Information
Brand Name: Name of Brand. Displayed in emails as Sender Name.
SMS Sender ID: Sender Name for SMS. The SMS Sender ID needs to be registered with the MENU Support before it can be used.
Coupons (Enable/Disable): Specifies whether Coupons are presented across channels
Image: Displayed as brand logo in emails and on web pages such as the "Forgot Password" flow
Settings
Opt-in
Specifies how users opt-in to promotional push notifications and emails, as well as accept your Terms of Service & Privacy Policy.
Regular: Users are subscribed to promotional push notifications and emails without active opt-in. Users are made aware that they are consenting to the Privacy Policy and Terms of Service by using the application (no active opt-in).
GDPR: Users are asked to actively opt-in to promotional push notifications and emails, as well as to accept your Terms of Service and Privacy Policy when first opening the Mobile app and when registering (Web).
| | |
| --- | --- |
| GDPR Opt-in screen on Mobile | GDPR Opt-in modal on Web |
| | |
NOTE: When changing your opt-in from Regular to GDPR, all your existing users will be prompted to actively opt-in to promotional push notifications and emails next time they use your application.
The links to your Terms of Service and Privacy Policy are embedded in your applications, so check with your Account Manager or open a ticket through one of our contact forms if you have any doubts.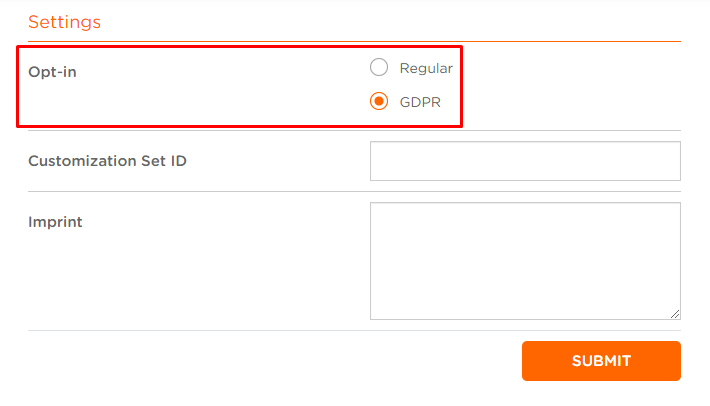 Customization Set ID
Customization Set ID is automatically created upon creating a new Customization Set in the Customization Center. It is configured here and unique for each Set.
Imprint
Imprint is included in the footer of all sent emails and, depending on the regulations and jurisdiction, should include company information (name, address, registration number, directors), as well as any legal disclaimer notices.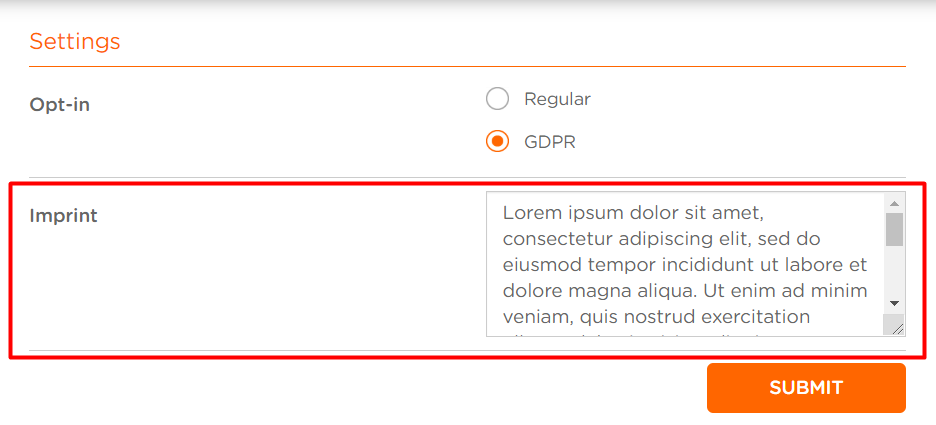 Assigned Chains and Venues
The Assigned Chains and Venues page gives you an overview of all the Chains & Venues that are managed by your Brand.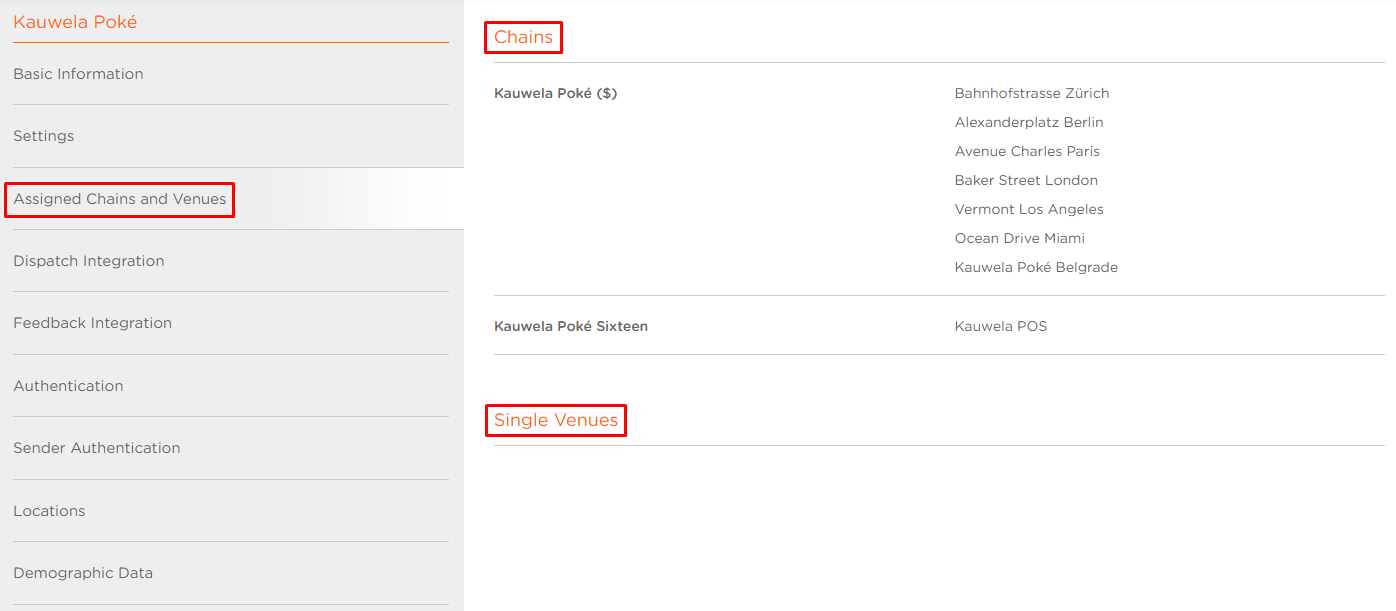 Authentication
Facebook Application Key
Application Key for your Facebook app used for the Facebook Login feature on the Web. This is set up by us and only needs to be changed in special cases. Please check with our Support by opening a ticket through one of our contact forms before making any changes.
Customer Authentication Method
Defines the authentication process for your users on Mobile and Web.
Email & Password (deprecated): Customer enters email and password to authenticate
Passwordless (recommended): Customers receive a magic link (authentication link) and/or a 6-digit one-time code via email to authenticate
Passwordless is the recommended authentication method, since it protects your users from Credential Stuffing and offers them a better user experience by eliminating the need to memorize yet another password.
| | |
| --- | --- |
| Passwordless Screen on Mobile | Passwordless Modal on Web |
| | |

If you want to change your authentication method from Email and Password to Passwordless, please reach out to your Account Manager or open a ticket through one of our contact forms.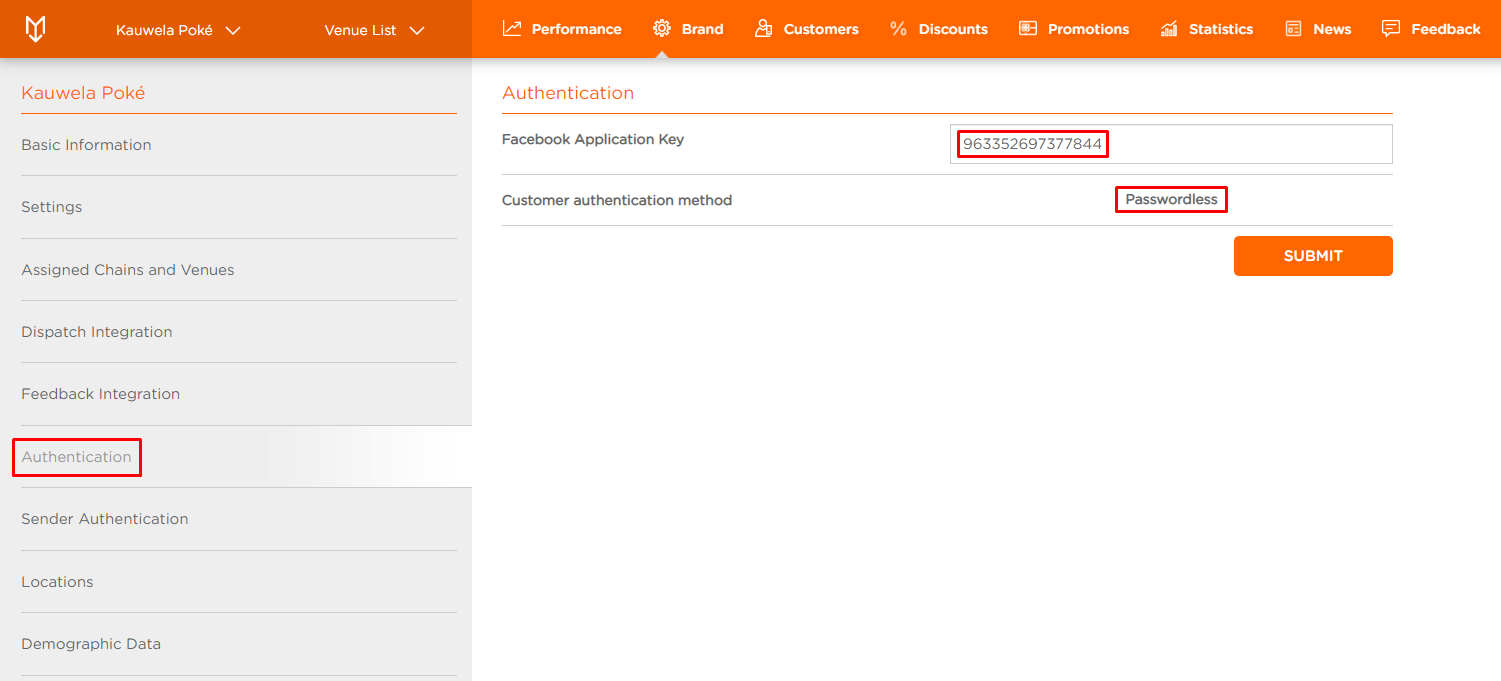 Locations
For Mobile users that are not comfortable with sharing their location with your app, the Manual Location feature presents them with a list of suggested Locations, from which they can choose the Location nearest to them. The application will be behave (show nearest Venues) based on the selected Location.
Manual Location Selection Screen on Mobile: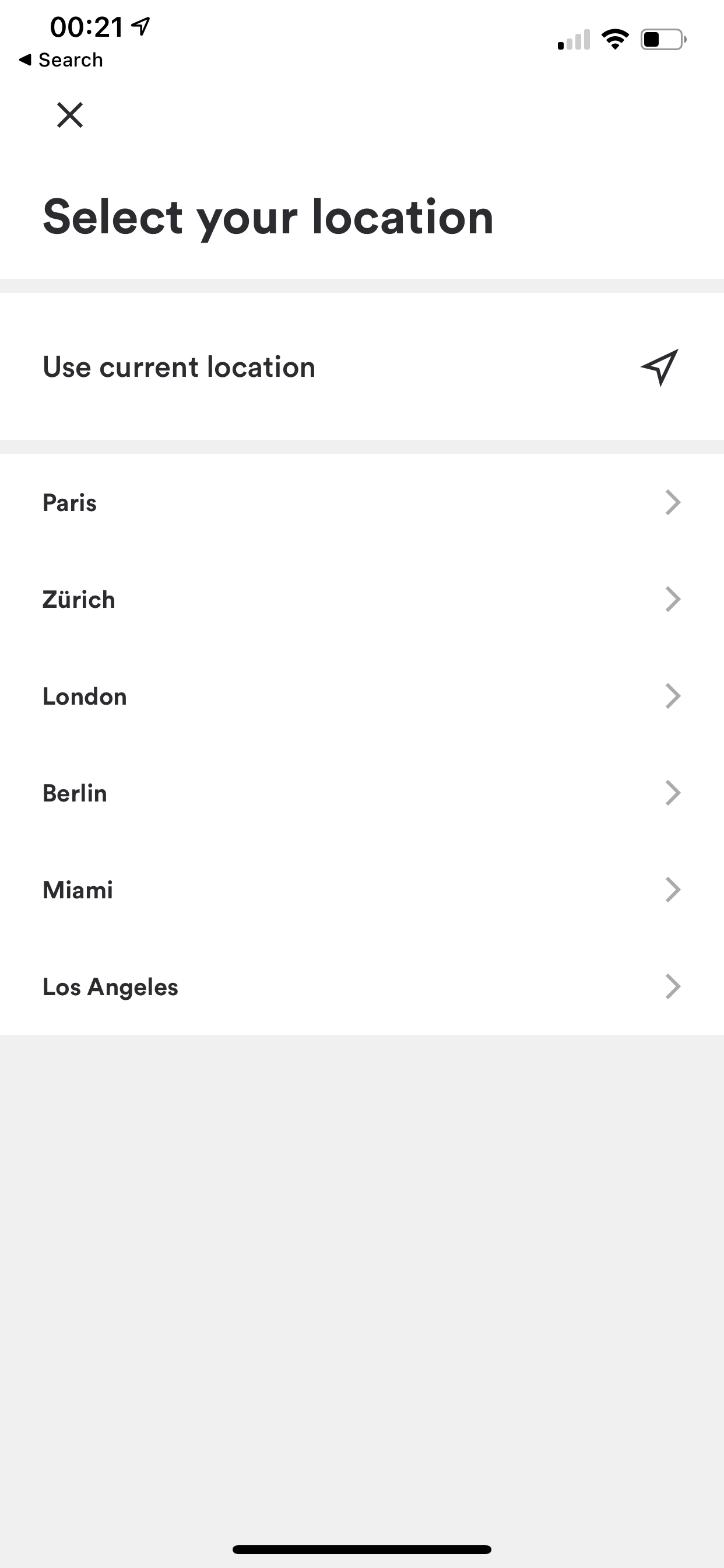 Manual Locations can be created, edited, deleted and sorted from the Locations page of your Brand.