Restaurants can now reap the benefits of having discounts for MENU Link orders.
Based on insights from a global delivery aggregator, a 30% discount resulted in 5x the number of customers, compared to the week before, without a discount for the particular item.

This means you can create a discount (a.k.a a promotion or an offer) through a delivery aggregator's portal, and have it propagated to the MENU platform and your POS through MENU Link orders.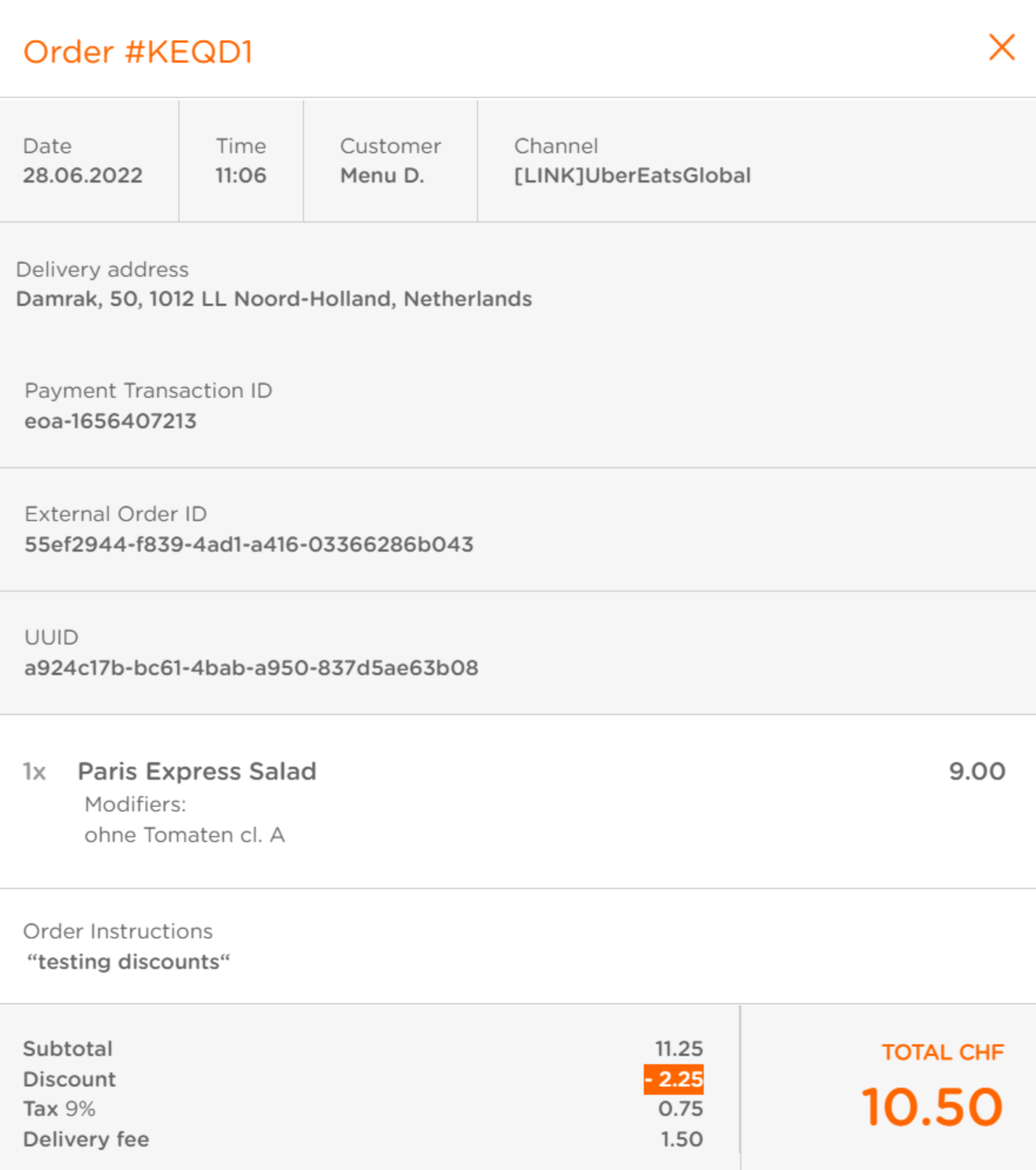 Note: This feature depends on the aggregator's API capabilities, not all of them are supported out of the box.