| | | |
| --- | --- | --- |
| User Role | Chain | Chain Venue |
| Brand Manager | ✅ | ✅ |
| Chain Manager | ✅ | ✅ |
| Company Manager | ❌ | ❌ |
| Local Manager | ❌ | ❌ |
Number of Orders by Channel represents number of Orders displayed by Channel and in Total. It is visually presented in form of a line chart.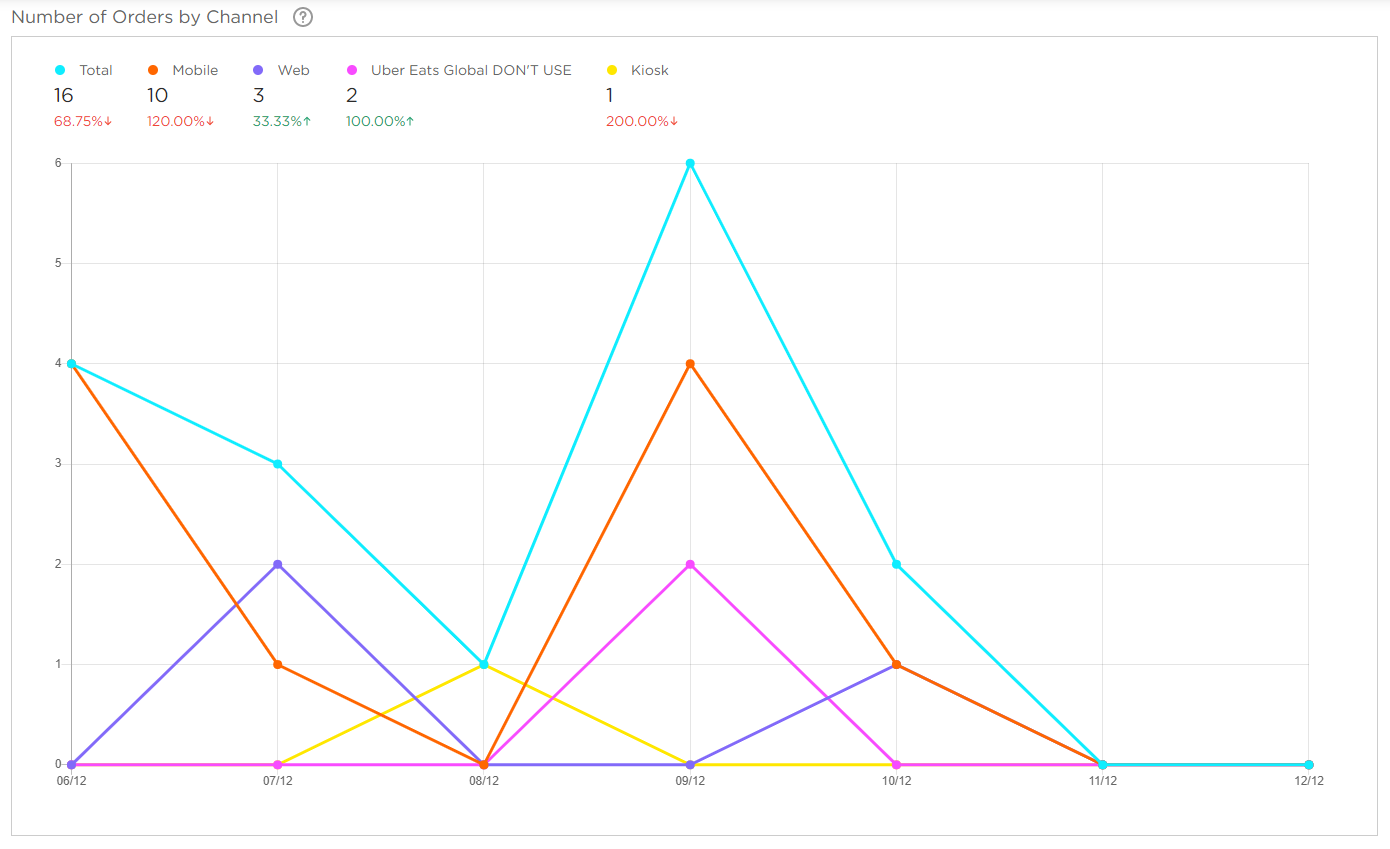 As it can be seen in the screenshot above, the graph presents the statistics for all three MENU ordering Channels:
Mobile (internal channel)

Web (internal channel)

Kiosk (internal channel)

External channels
NOTE: If Brand has no Channels assigned, Number of Orders by Channel will not be displayed.
Line chart
Line chart visually presents Number of Orders per Channel (Mobile, Web, Kiosk and external) and their sum as Total Number of Orders on a daily basis.
Vertical axis: Number of Orders
Horizontal axis: Days set in Timeframe filter
The crossing between the axis which indicates day and a chart line is marked with a point. If you hover over a point in one of the lines which represent Channel (Mobile, Web, Kiosk and external) or Total, you get details about Number of Orders on that specific day, displayed per Time Unit (defined in Time Unit filter).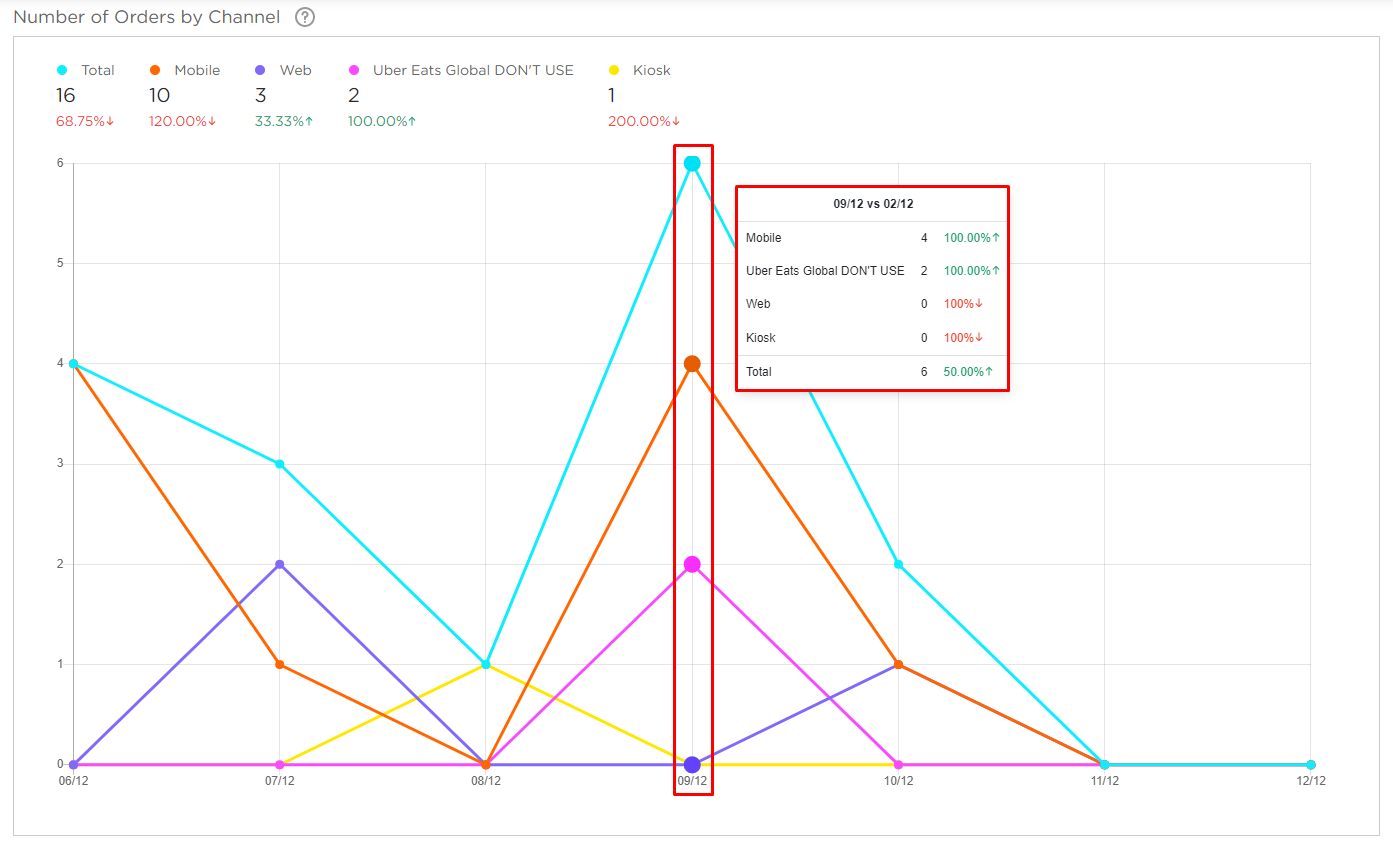 Additional info popup (screenshot above) contains corresponding dates from Timeframe and Compare to filters, Number of Orders per each Channel and Total Number of Orders per that day. The popup also contains the Sales trend (rising or falling). Trend is a result of comparison of one date Sales number with the corresponding one.
For more information on how these filters interact, please check out How to use Brand Performance Statistics? article and Timeframe and Compare to filter interaction table.