In the left sidebar we can navigate to the Theme Settings.
Here we can set the information about:
Cookies

Footer copyright

Logos

Social media links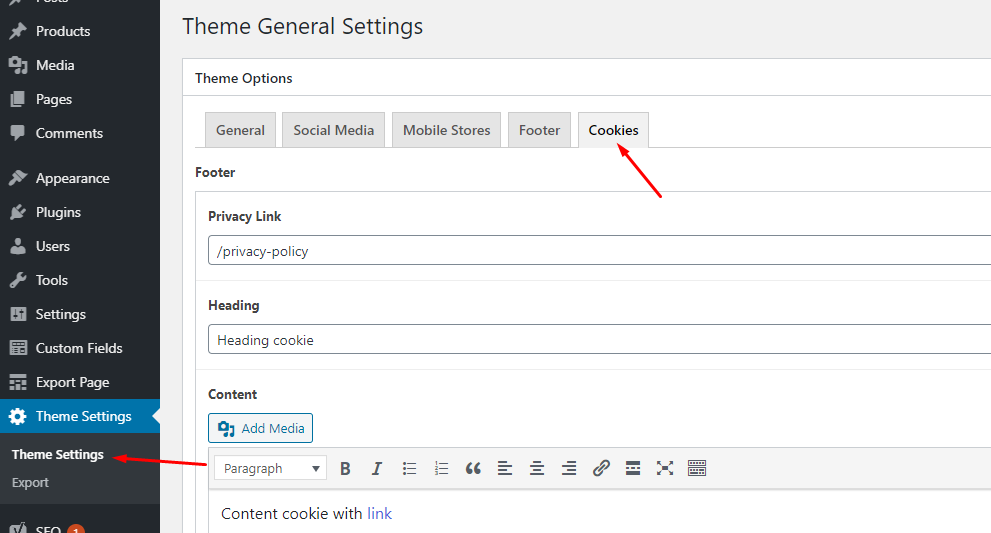 What's Favicon?
Favicon is the icon shown on the tab in browser.

Add Favicon through WordPress
Theme Settings > General > Favicon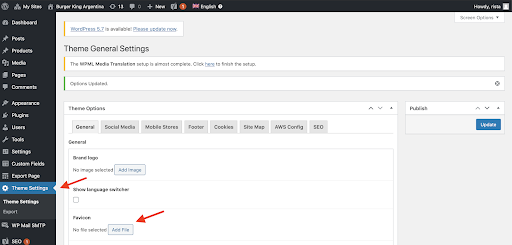 Select Add file

Upload and select the image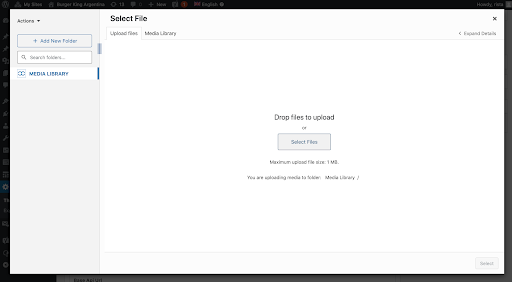 After the image is uploaded, it will be visible in the Media Library.
Choose uploaded image

Click Select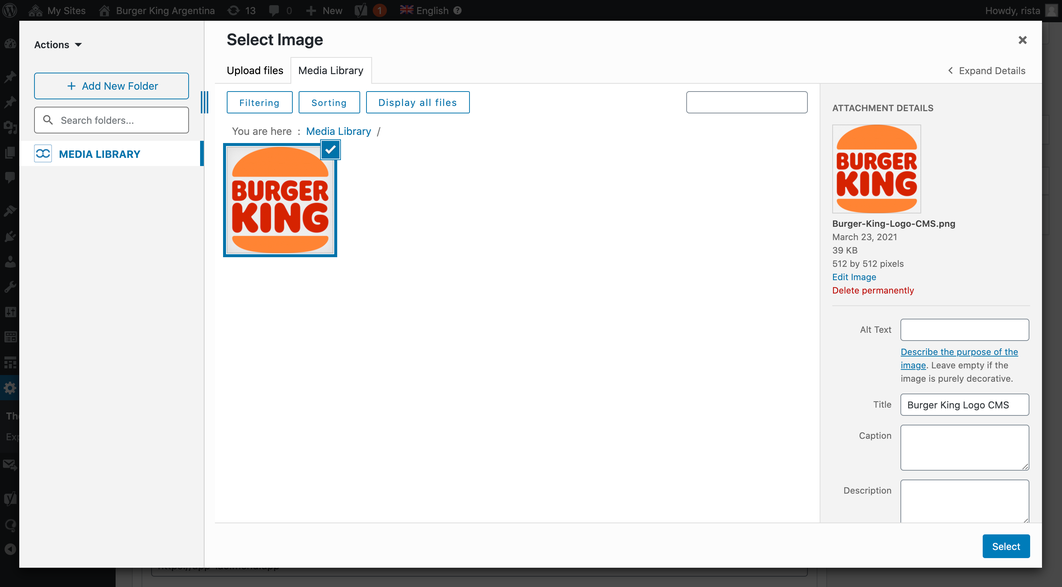 Favicon Image Guidelines
Recommended size for favicons is up to 512×512 pixels.
Review the Google Guidelines for creating and using favicons.
Your favicon should be a visual representation of your website's brand, in order to help users quickly identify your site when they scan through search results.
It should be a multiple of 48px square, for example: 48x48px, 96x96px, 144x144px and so on.
Recommended format: .PNG .JPG
Max image size: 100KB