Add new page or edit existing one.
Page Builder will show. Open the Block Panel:
Select Youtube: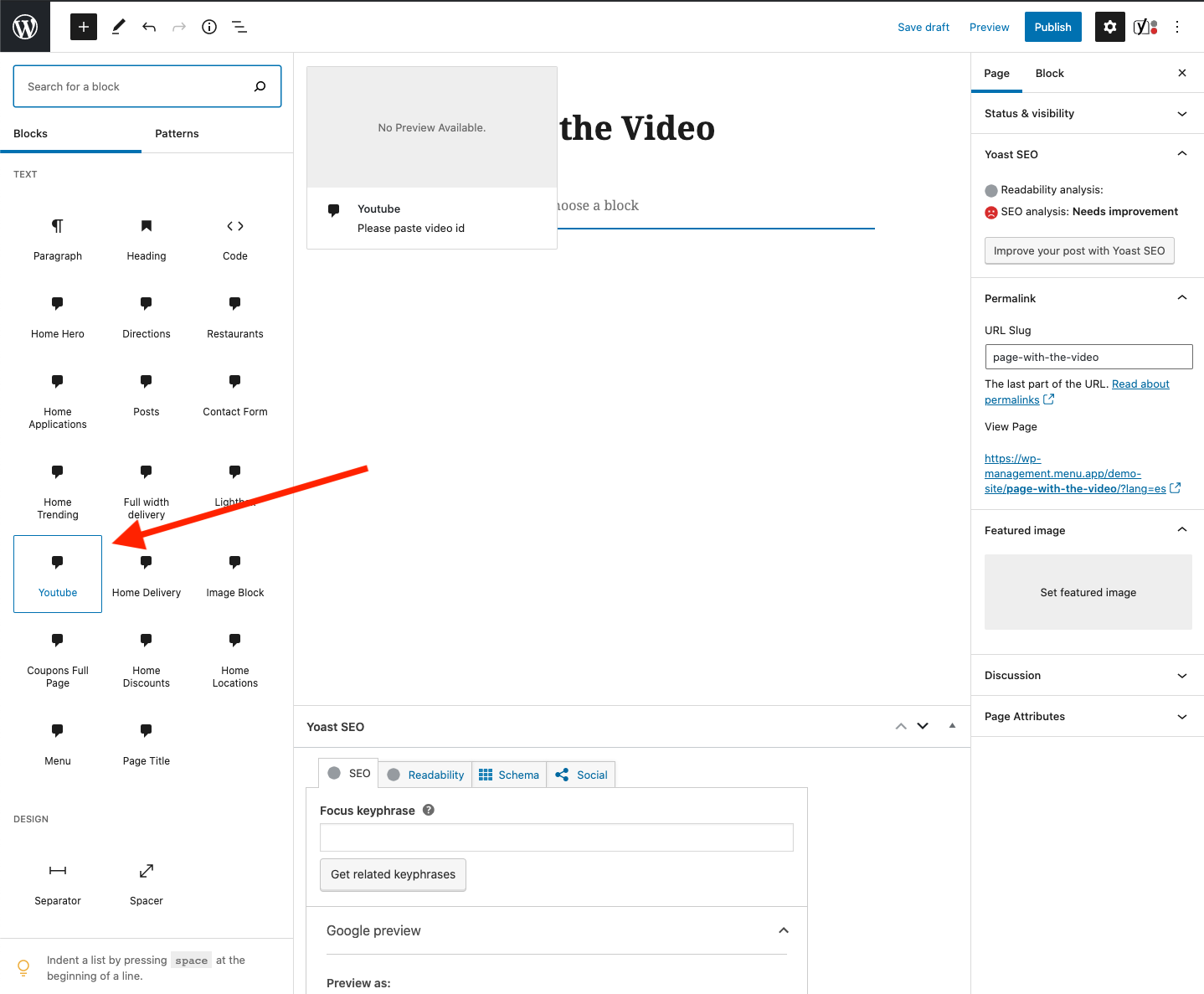 Copy the Video ID from URL of the video you want to show on the page
NOTE: It's after "v=" like in the example bellow: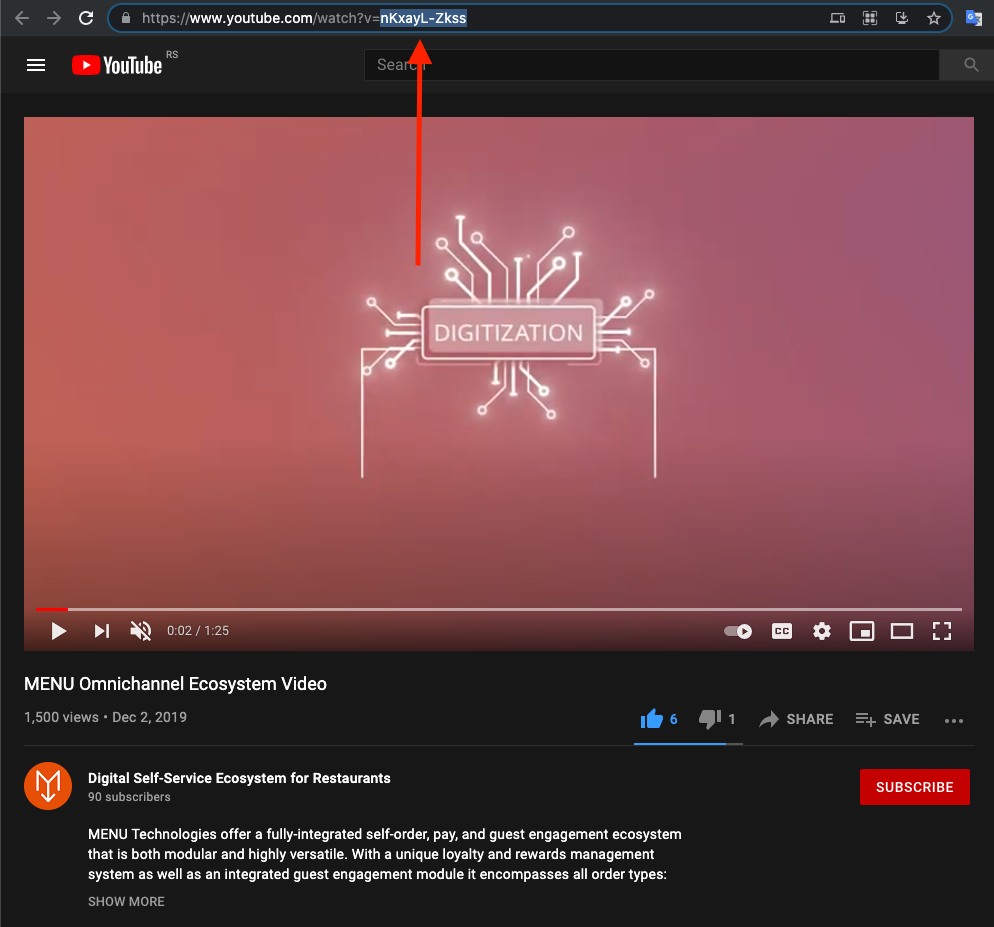 Paste in the Video ID field for Youtube block: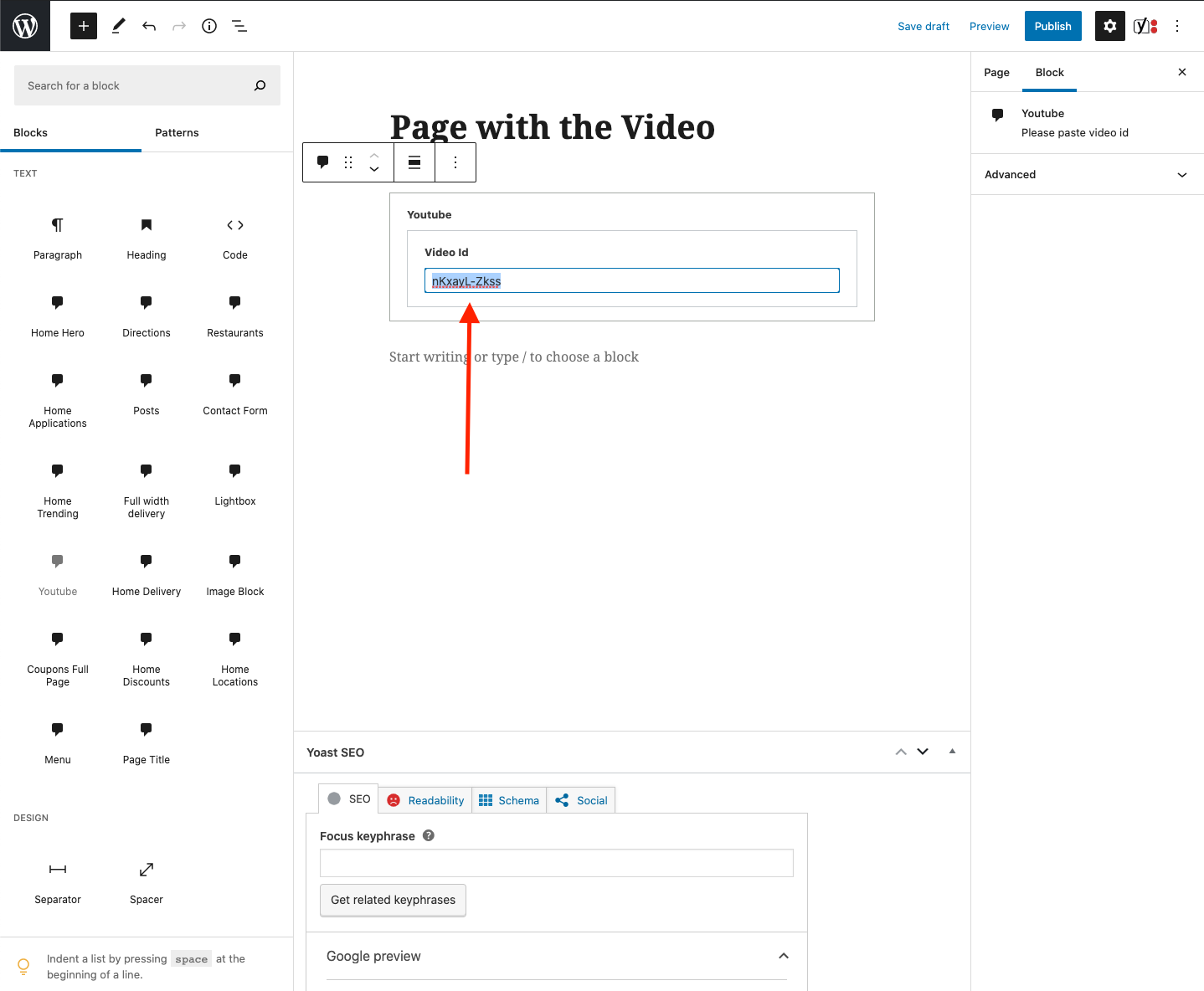 Publish the page: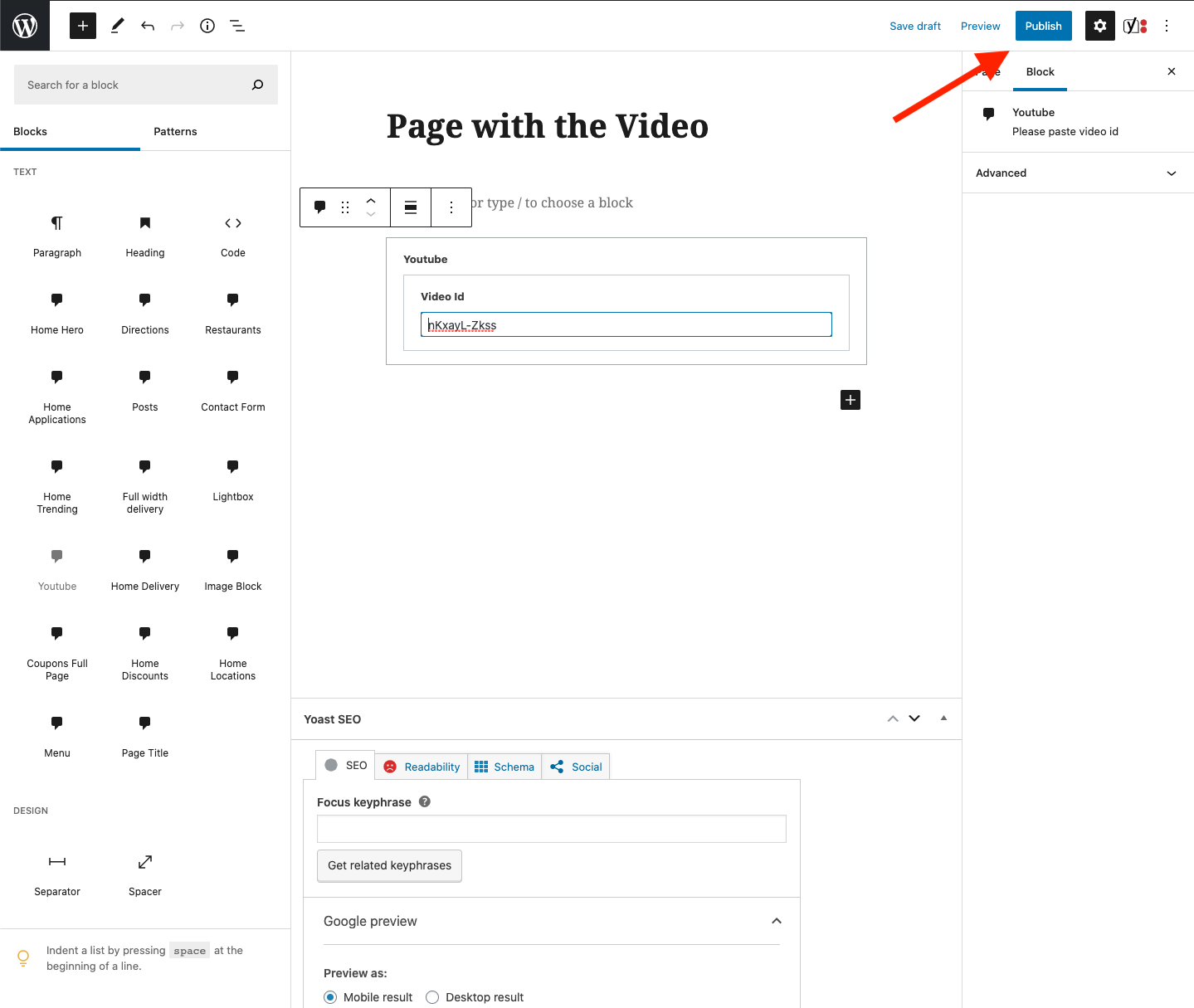 NOTE: Don't forget to "Export Page" for Website to be updated and show your newly added video.
Your website visitors can start enjoying the video you just added! 🍿 🎉