To view or manage account go to: Users > All Users

To add new user go to Users > Add New User
Adding new user
To add new user go to: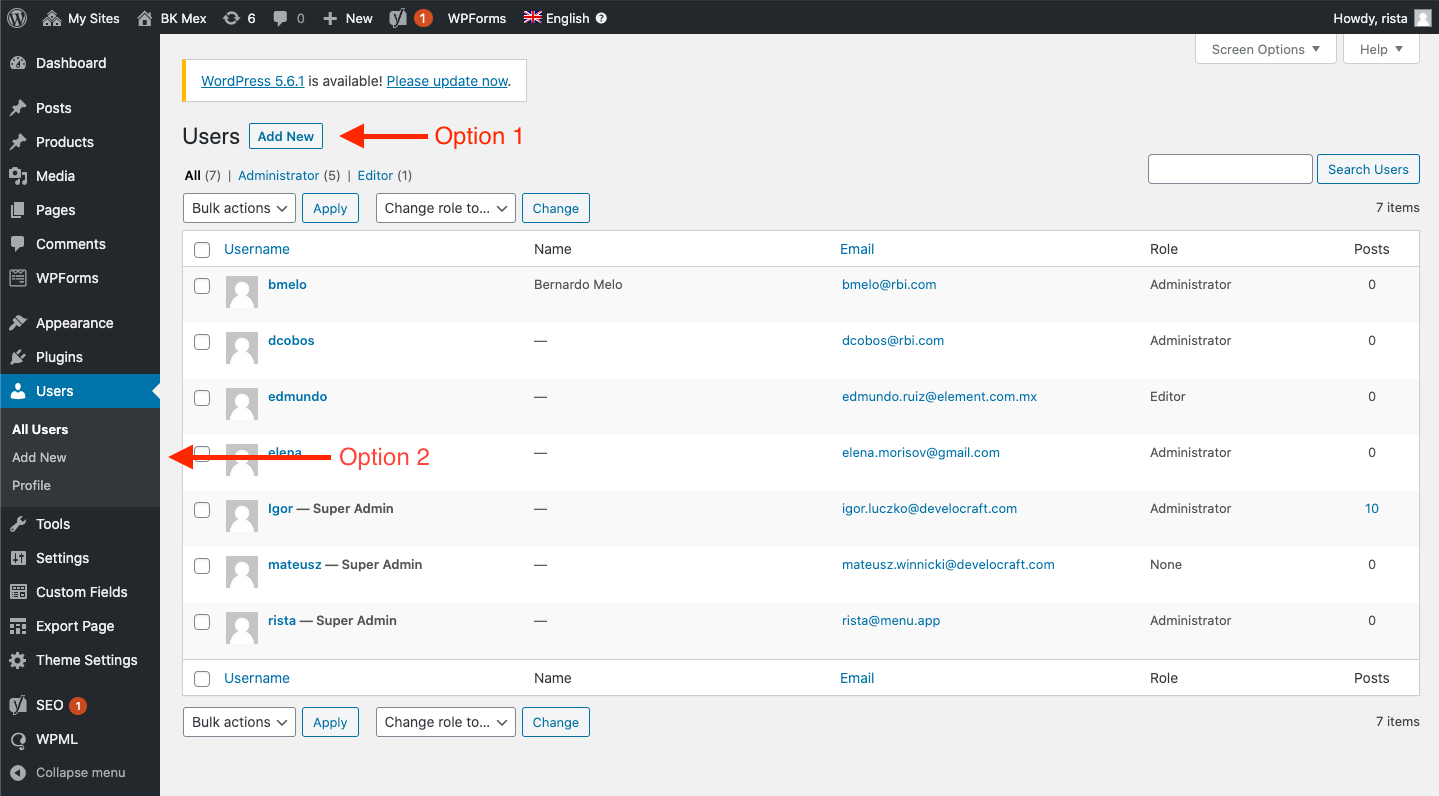 It opens a page to add new or existing user: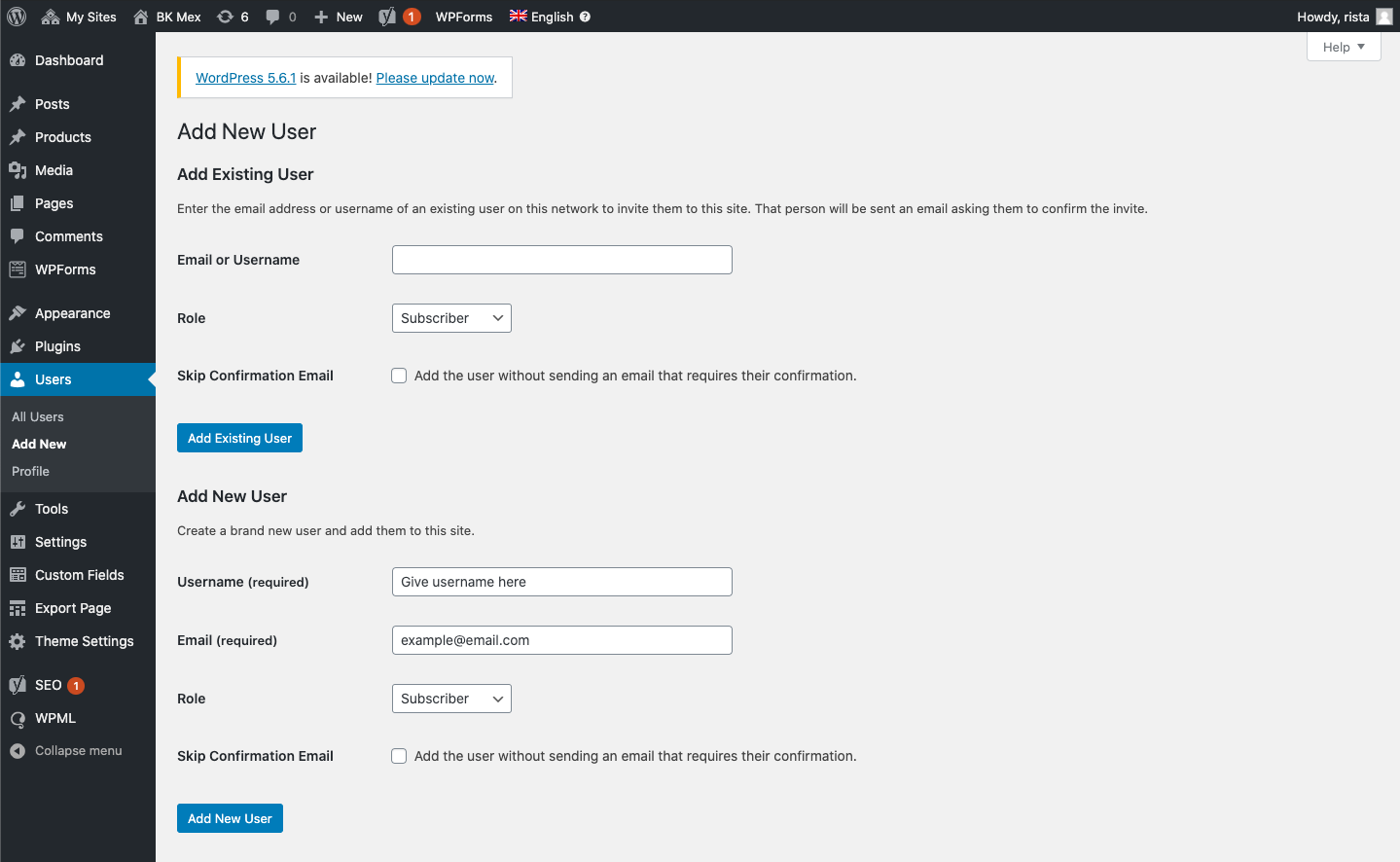 Use Add New User for users that don't have a WordPress account (this is usually the case, but you can always check with the person being added).
Use Add Existing User only if user already has an account on WordPress that you're confident they should use for your WordPress CMS as well. Otherwise, create them as a new user.
To find out more about user roles, go to WordPress website, Roles and Capabilities section.
Summarizing user roles
If the account needs a permission to add new accounts and have a complete control over the website, give the Administrator Role.
If the account you're adding manages the content, you should give them the Editor Role.