What is it?
Brands have the possibility to highlight one news article to their customers. This is done by using the Announcement functionality.

Why is it useful?
Brands can communicate any type of announcement and make it available to every user upon opening the app. The examples could be:
New offer announcement

Promote loyalty program

New store opening

New order type available

Campaigns

Alert customers regarding allergens and cross-contamination

Educate customers
CMS Configuration
Brands can add and configure the look&feel of the each article in the CMS, for example by adding an image.
Then, by ticking the Announcement box next to Promote Article, this article becomes and announcement and will be promoted either upon the 1st entry of each user, or always - depending on the selection.
The article will be shown in both mobile and web app.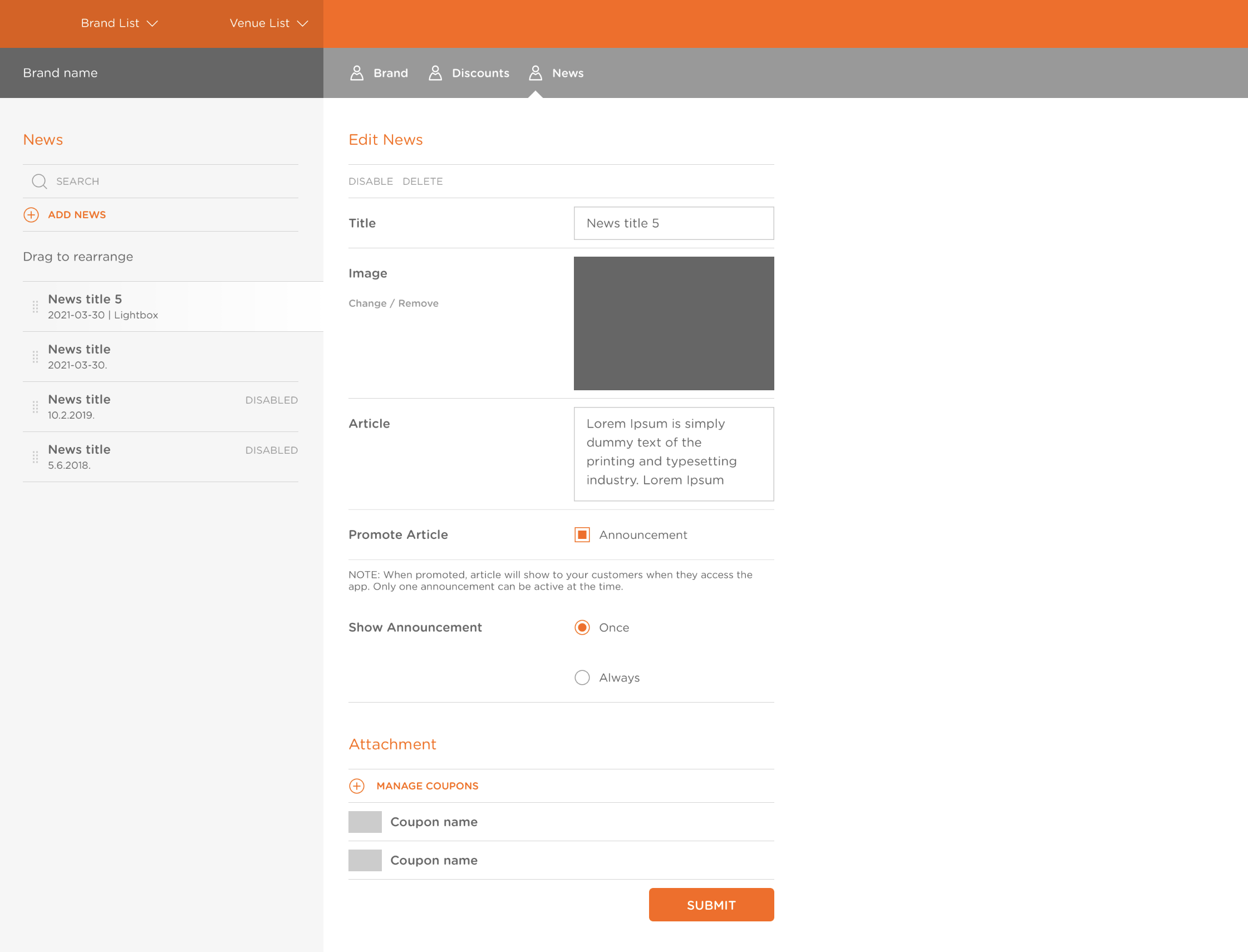 In-app display:
Once created, this is how it will look like:
It's really worth trying, especially if there are any dynamic changes happening in brand's venue that are worth highlighting to keep customers in the loop.
This might also work very good as an incentive to participate in promotional streaks.