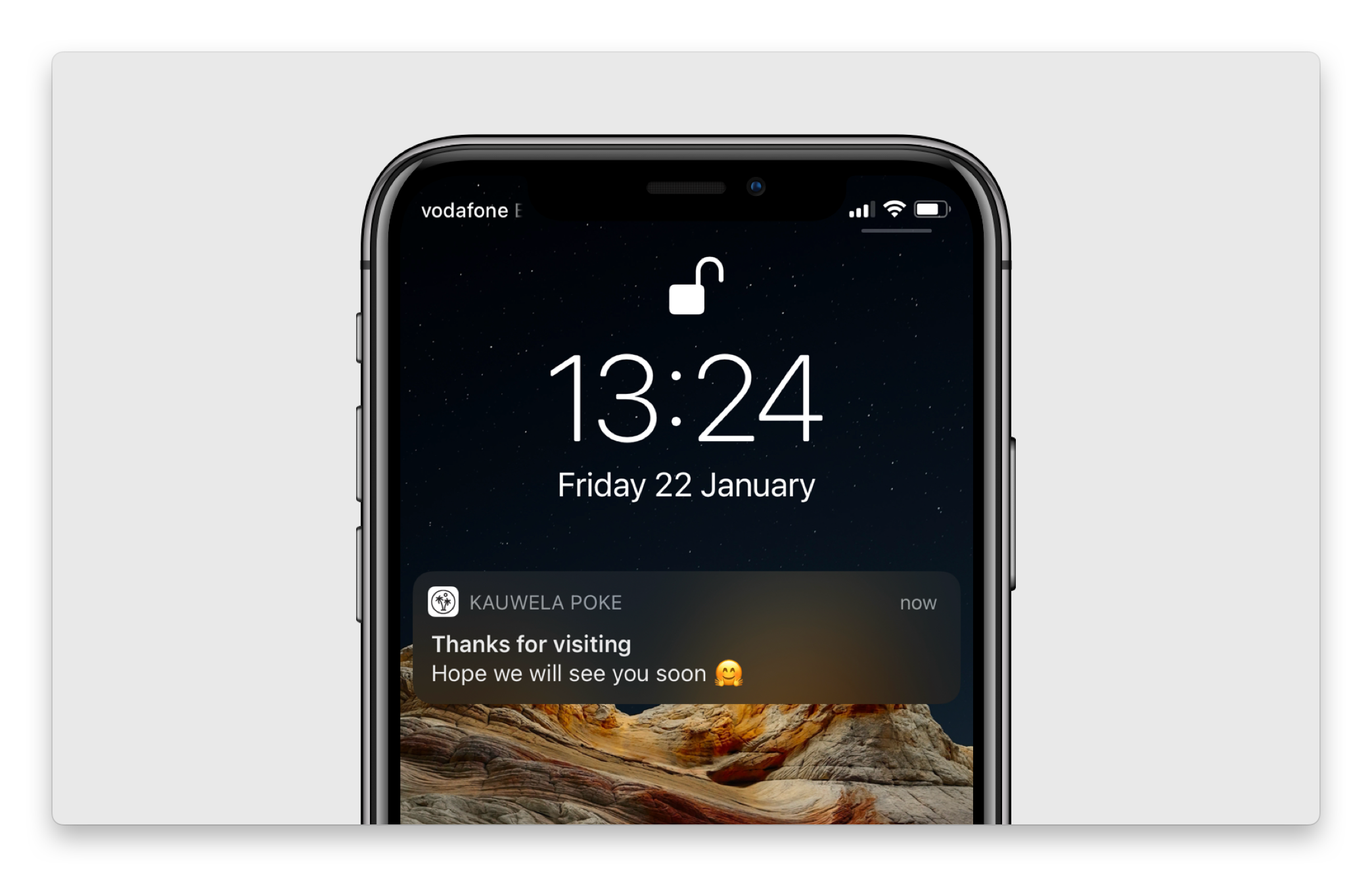 Customers always like to feel valued and appreciated by the company for using its services. That's why we created this simple campaign with the aim to send Thank you messages to users that are leaving the store.
In order to launch this campaign, there are a few steps that need to be performed.
First, we need to define geofence around the stores in which we will run the campaign. Geofence is a virtual line around the store that can be triggered when crossed.
Defining Location (Geofence)
First, we need to create a geofence set:
In the left sidebar select

Location

from

Engagement

section

Then select Create Geofence Set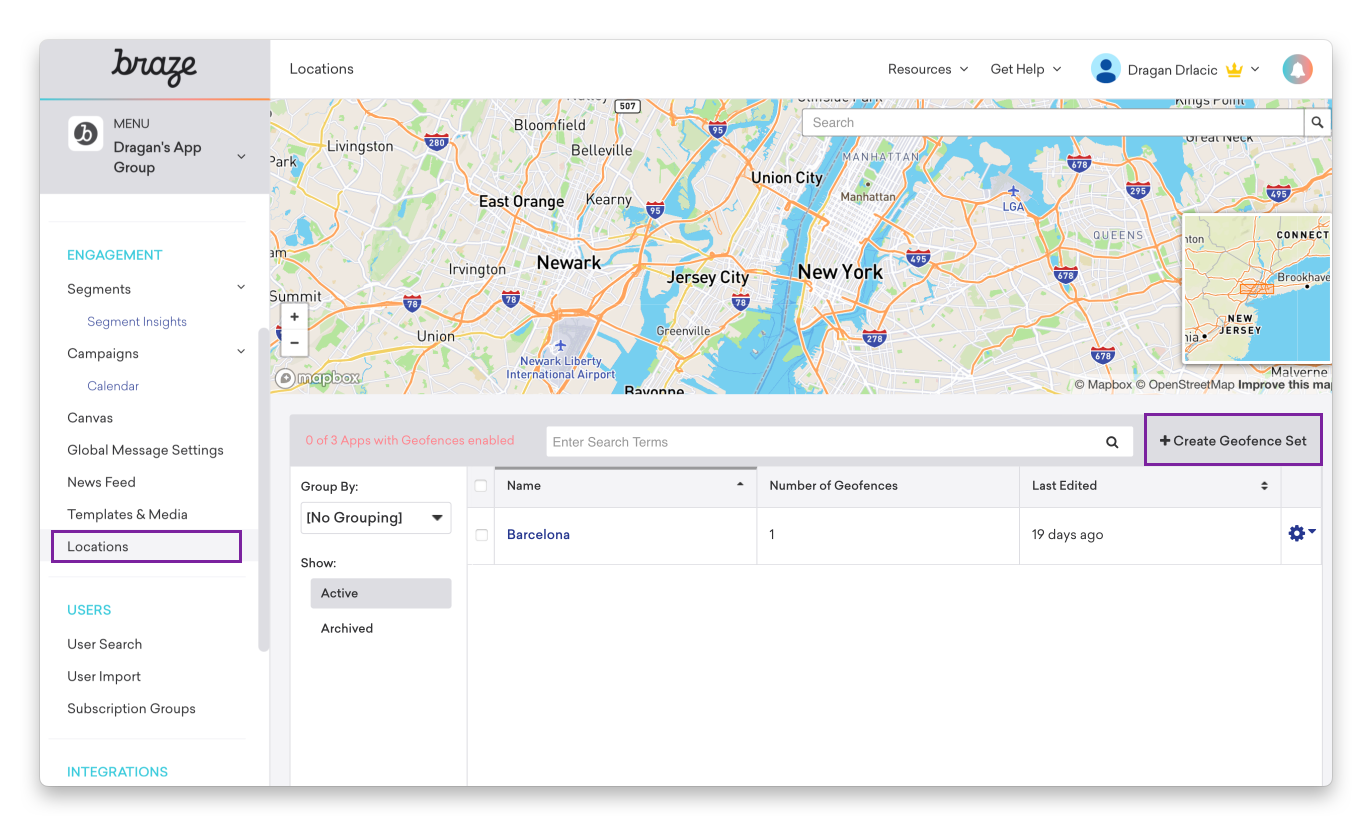 First, enter Geofence Set Name then search for the address of the store you want to geofence

After finding the location of your store select

Draw Geofence

and draw a circle around the store

The radius of the geofence shouldn't be lower than 100m because of accuracy

Enter Geofence name and click Done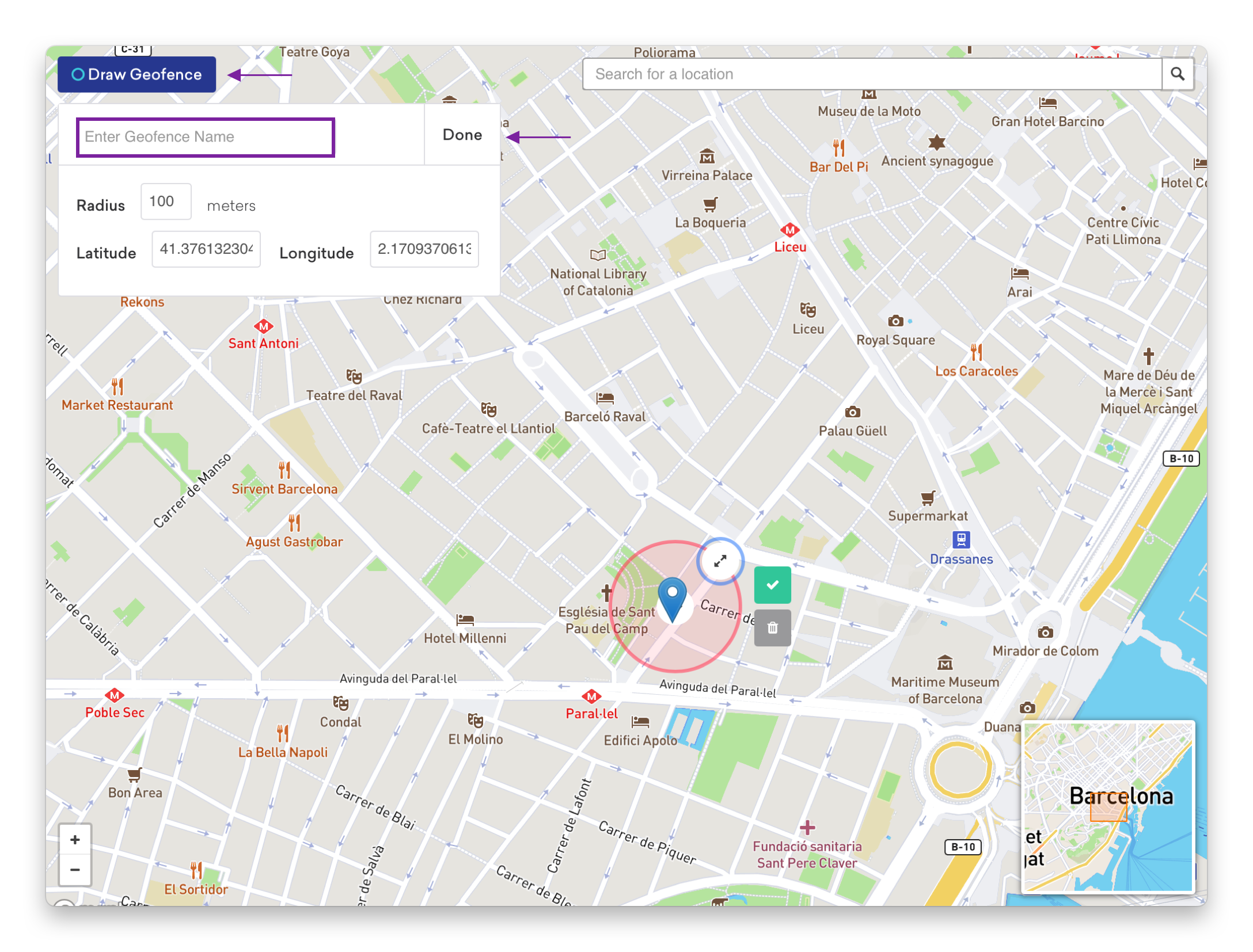 You can add several locations to your geofence set

When finish click

Save Geofence Set

button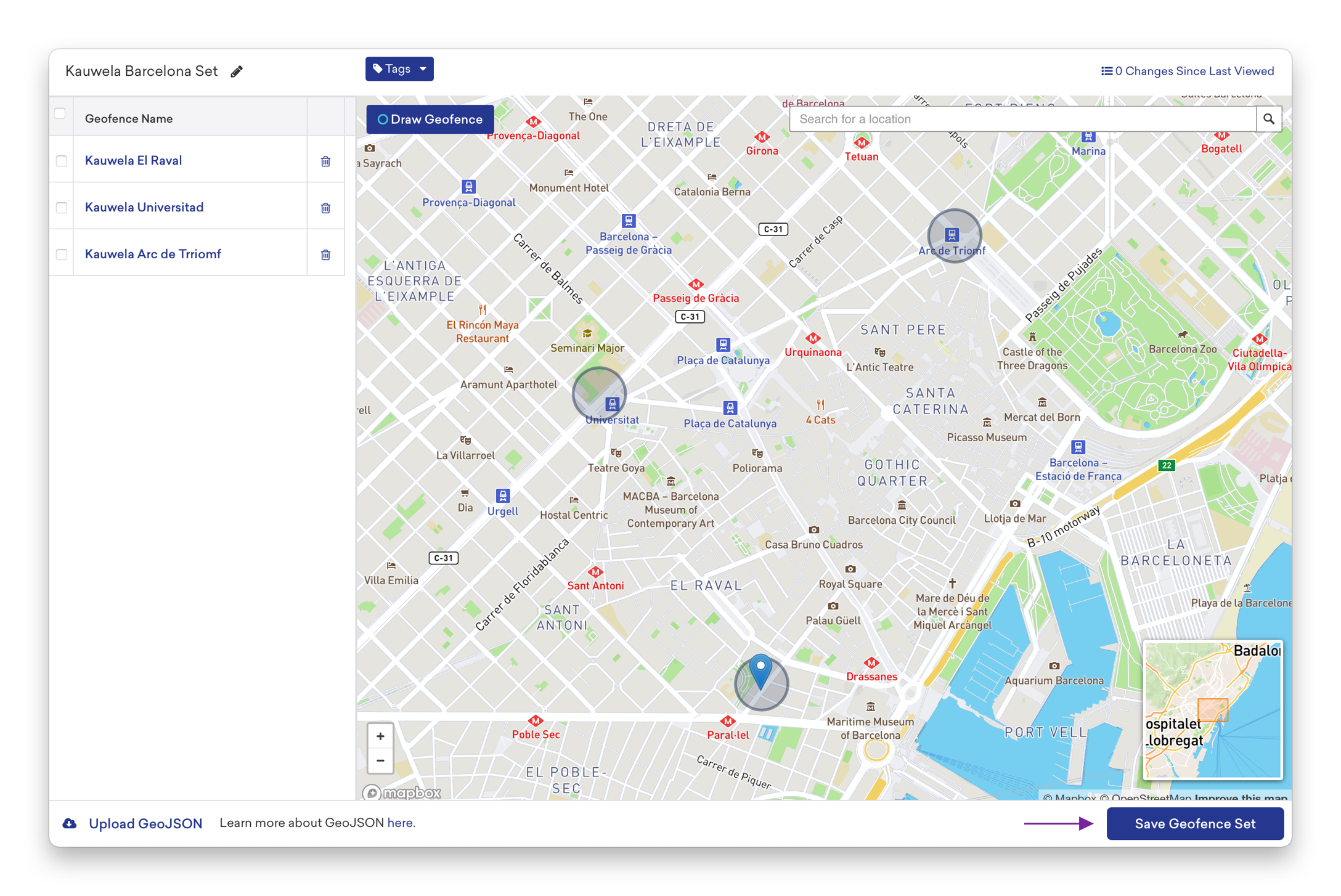 We can now proceed with creating the Campaign.
Step 1 - Compose
In the left sidebar select Campaigns from Engagement section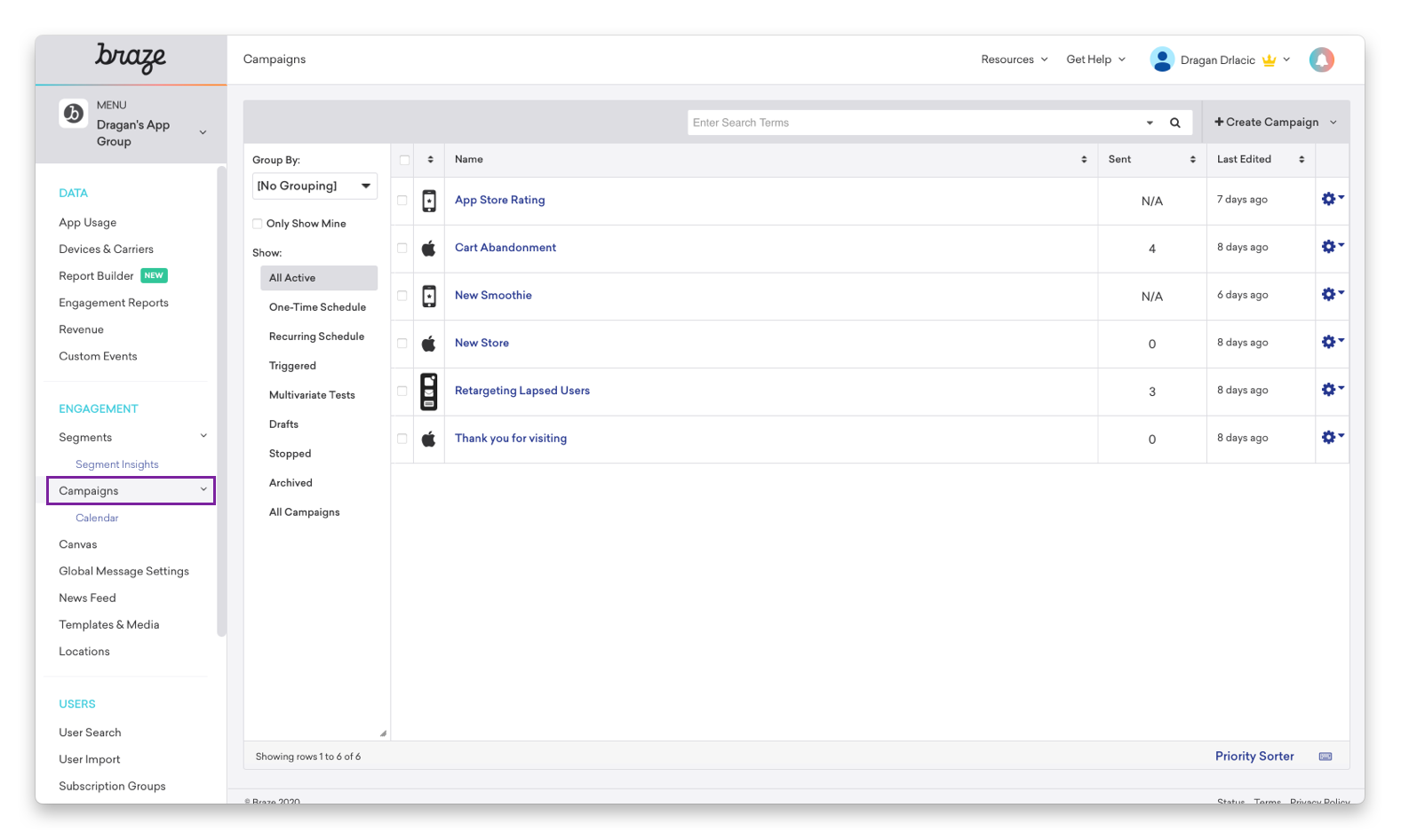 Select Create Campaign and choose Multichannel Campaign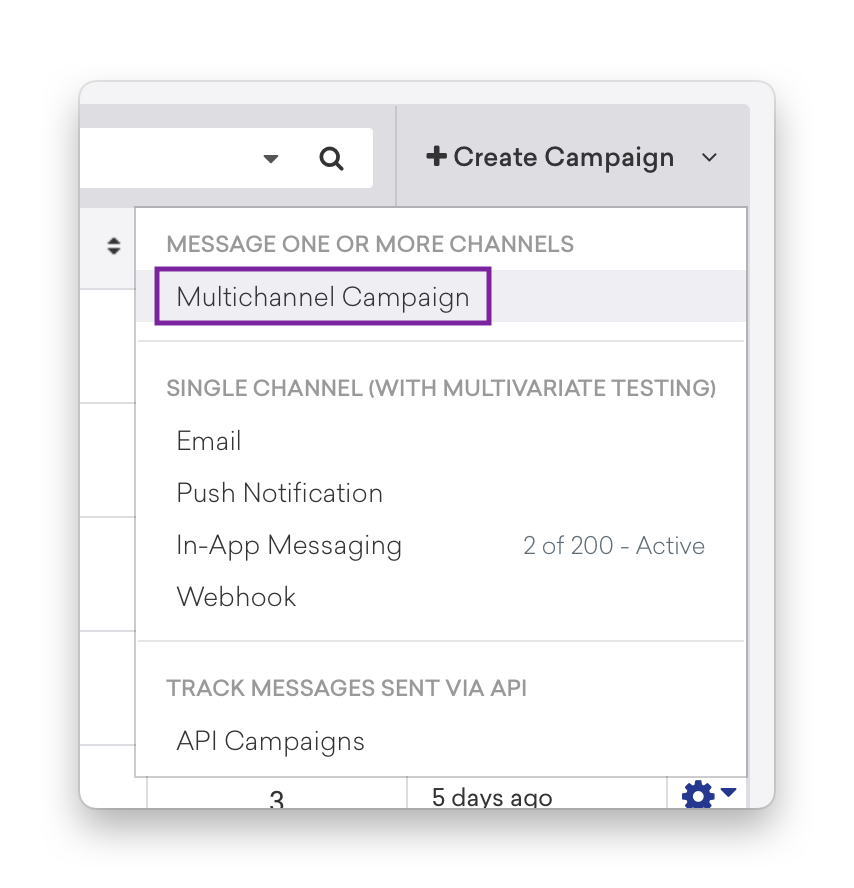 Add name and description to your campaign

Select Add Messaging Channel and choose iOS Push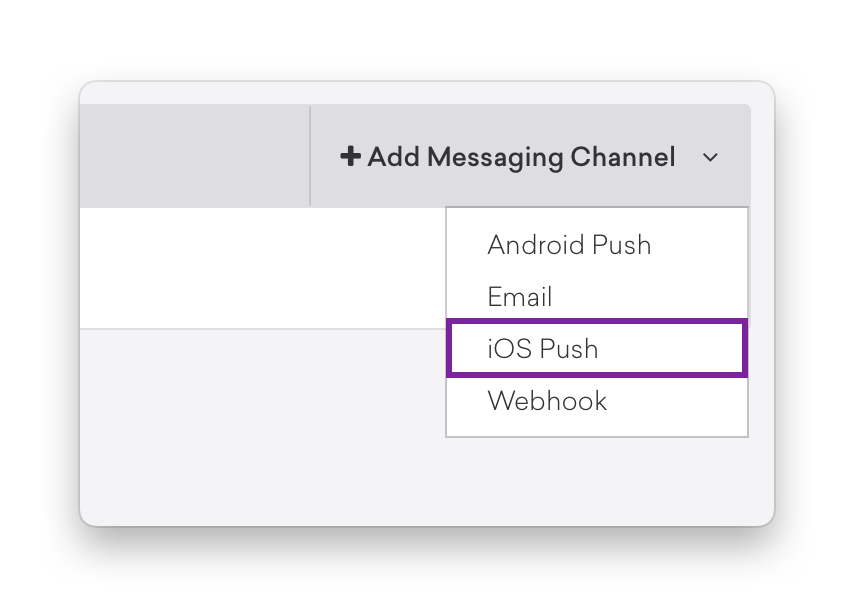 Select

Add Messaging Channel again

and choose

Android Push

In Messaging Channels first select iOS Push

For the Notification Style choose Rich Notification
Now we should compose the push notification message.
In

Title

input field type: e.g.

Thanks for visiting

In Message input field you can enter the message: Hope we will see you soon 🤗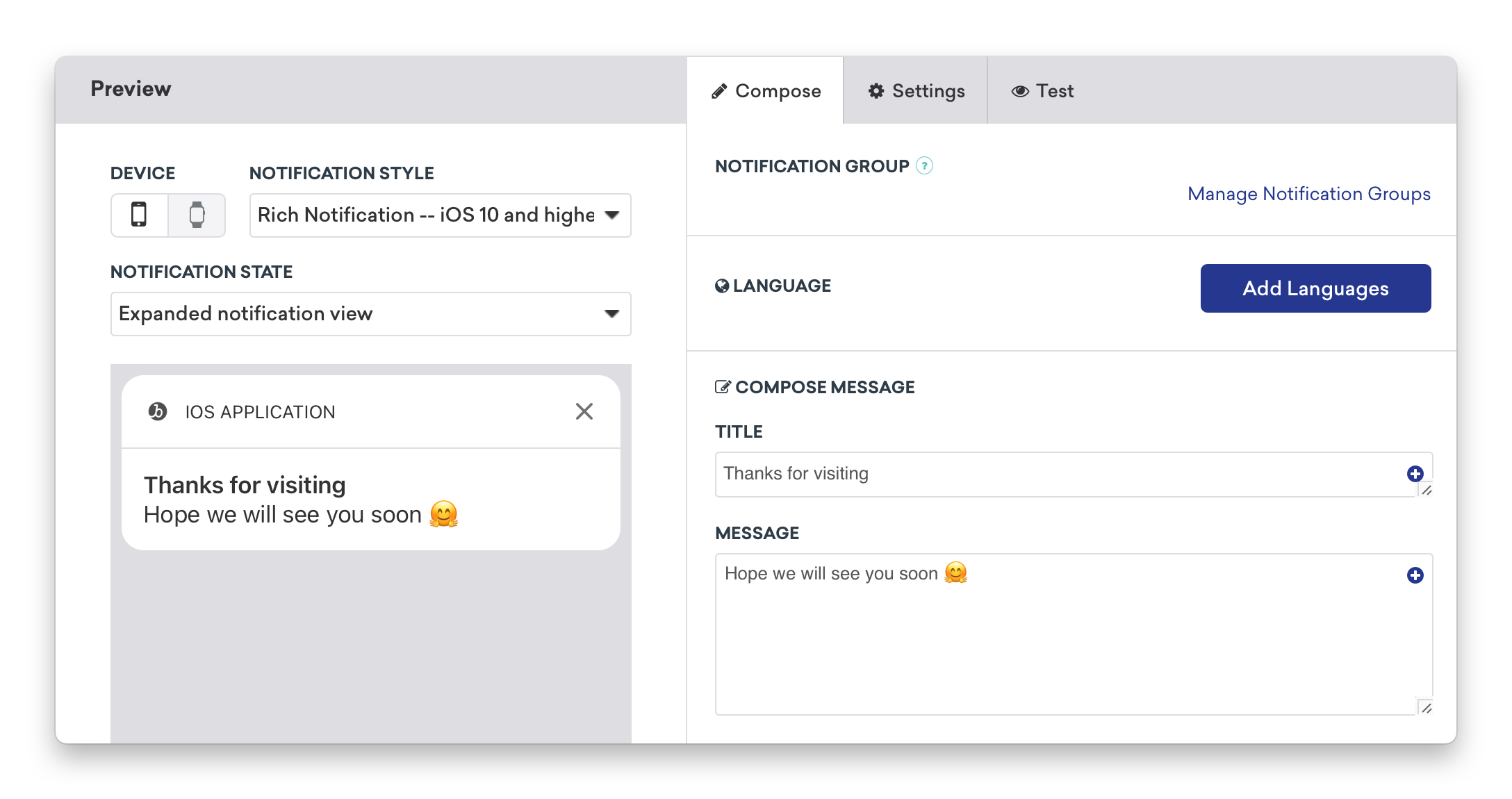 Scroll down to On Click Behavior section and select Open App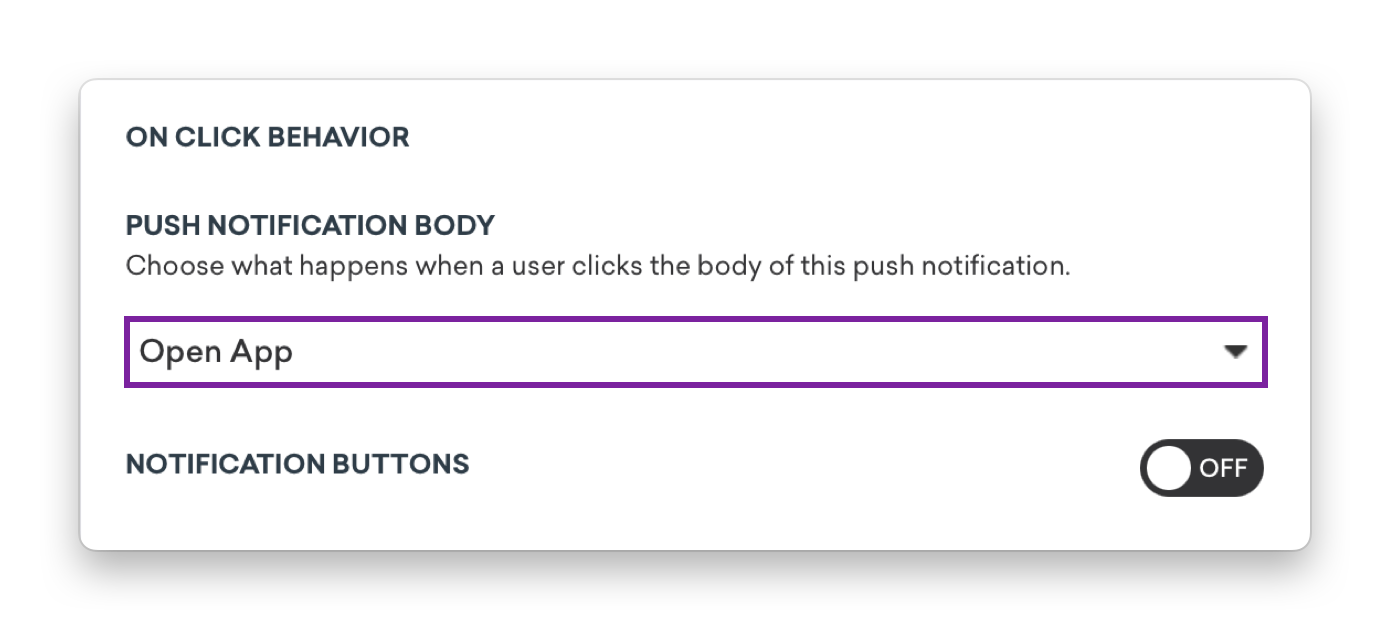 You can always test the message before sending it to real users:
Select

Test

tab

In

Add Individual Users

input field enter the email you are using to log in to the app

Click Send Test button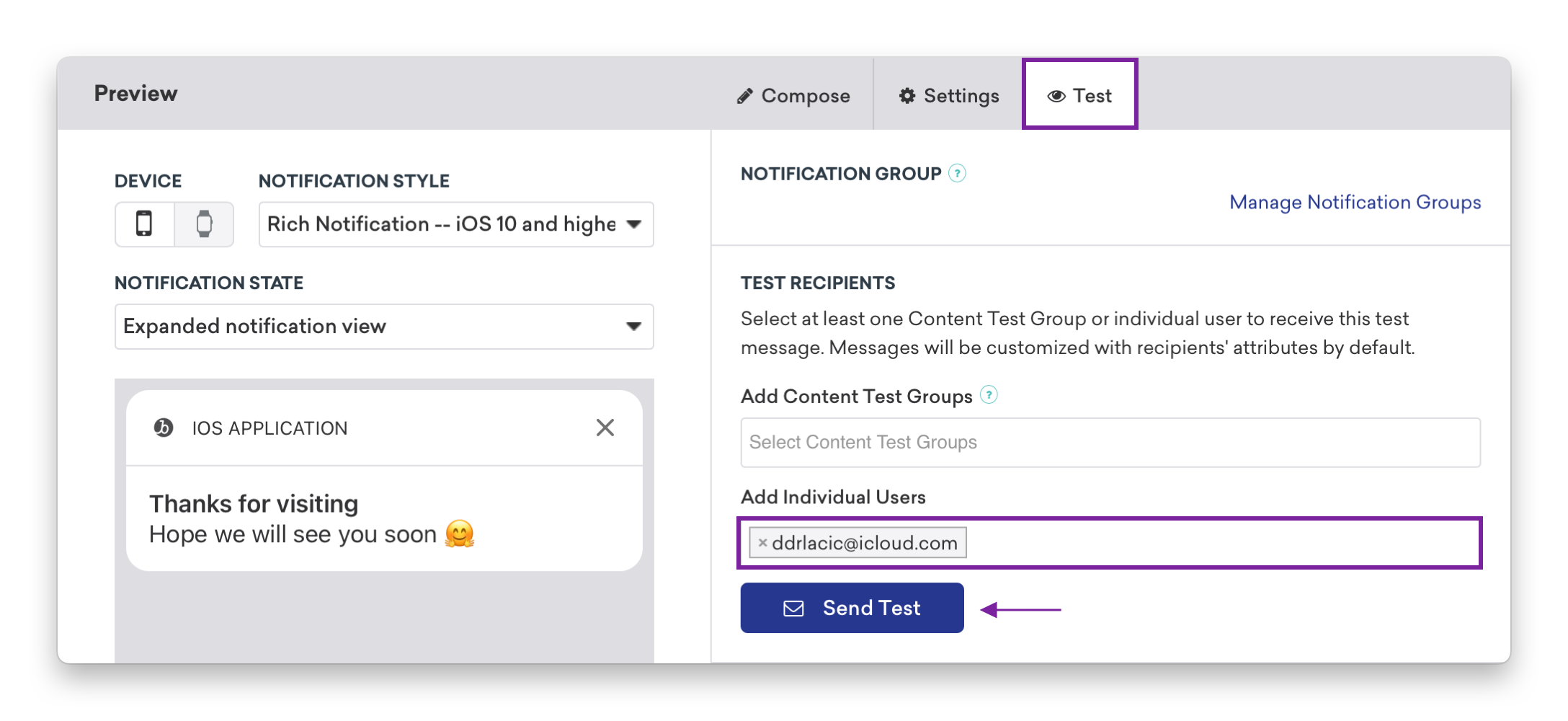 Now select

Android Push

in

Messaging Channels

section and repeat all the steps as for

iOS Push

Click Forward to progress to the next step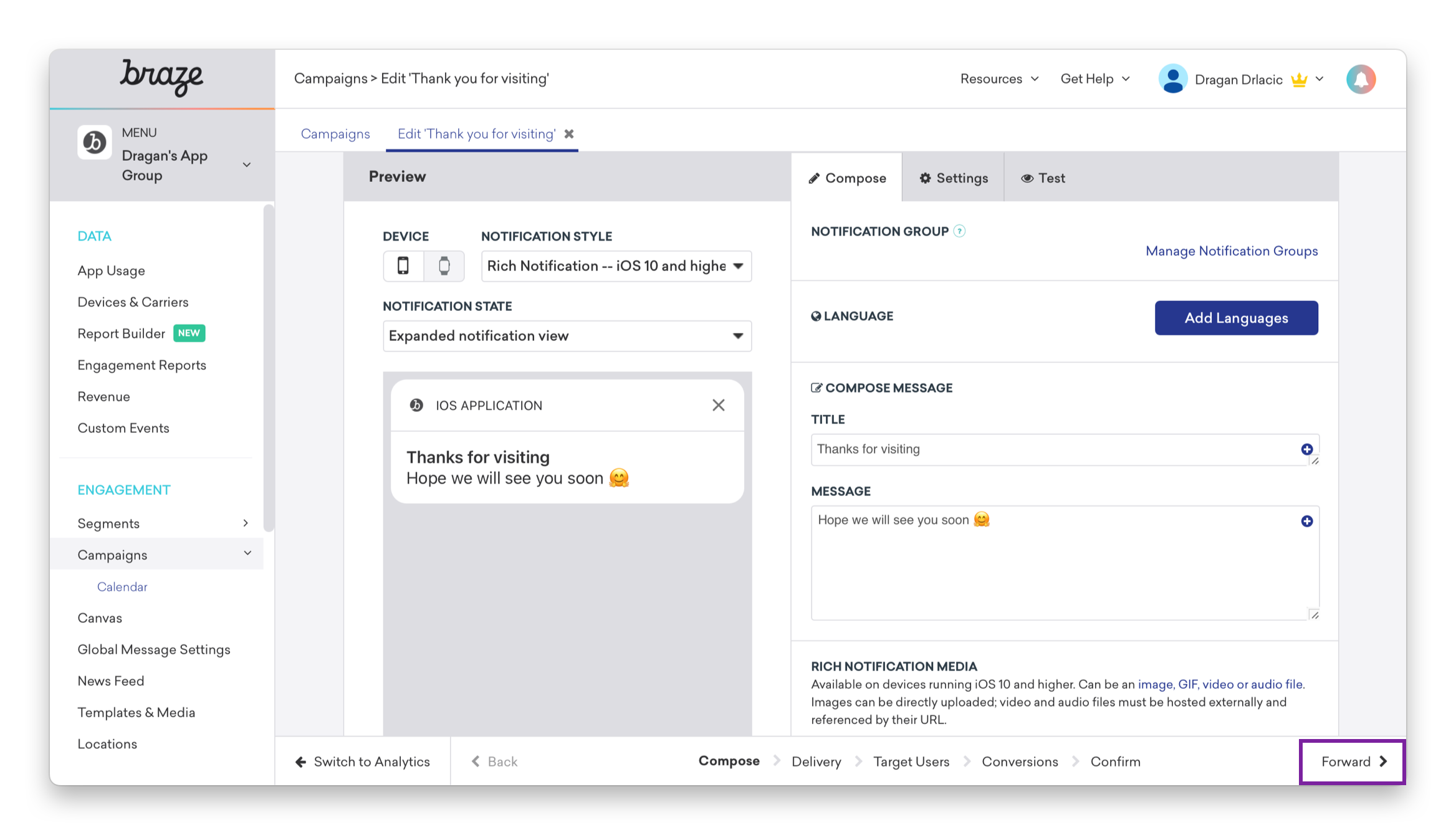 Step 2 - Delivery
In Delivery choose Action Based Delivery

In Action-Based Scheduling Options section for New Trigger Action choose Trigger a geofence option and click Add Trigger button

Then select Exit checkmark and for Choose a Geofence Set select previously created set

In

Schedule Delay

section leave

immediately

In

Campaign Duration

section, you must define the start time of the campaign and optionally end time. You can also prevent messages from sending during specific hours by enabling

Quiet Hours

In

Delivery Controls - Allow users to become re-eligible to receive campaign

should be selected if we want our users to get the Thank you message every time they leave the store parameter.

Click Forward to progress to the next step
Step 3 - Target Users
As we narrowed our target audience through the Delivery step in this we will choose All Users (iOS Application - iOS) AND All Users (Android Application - Android).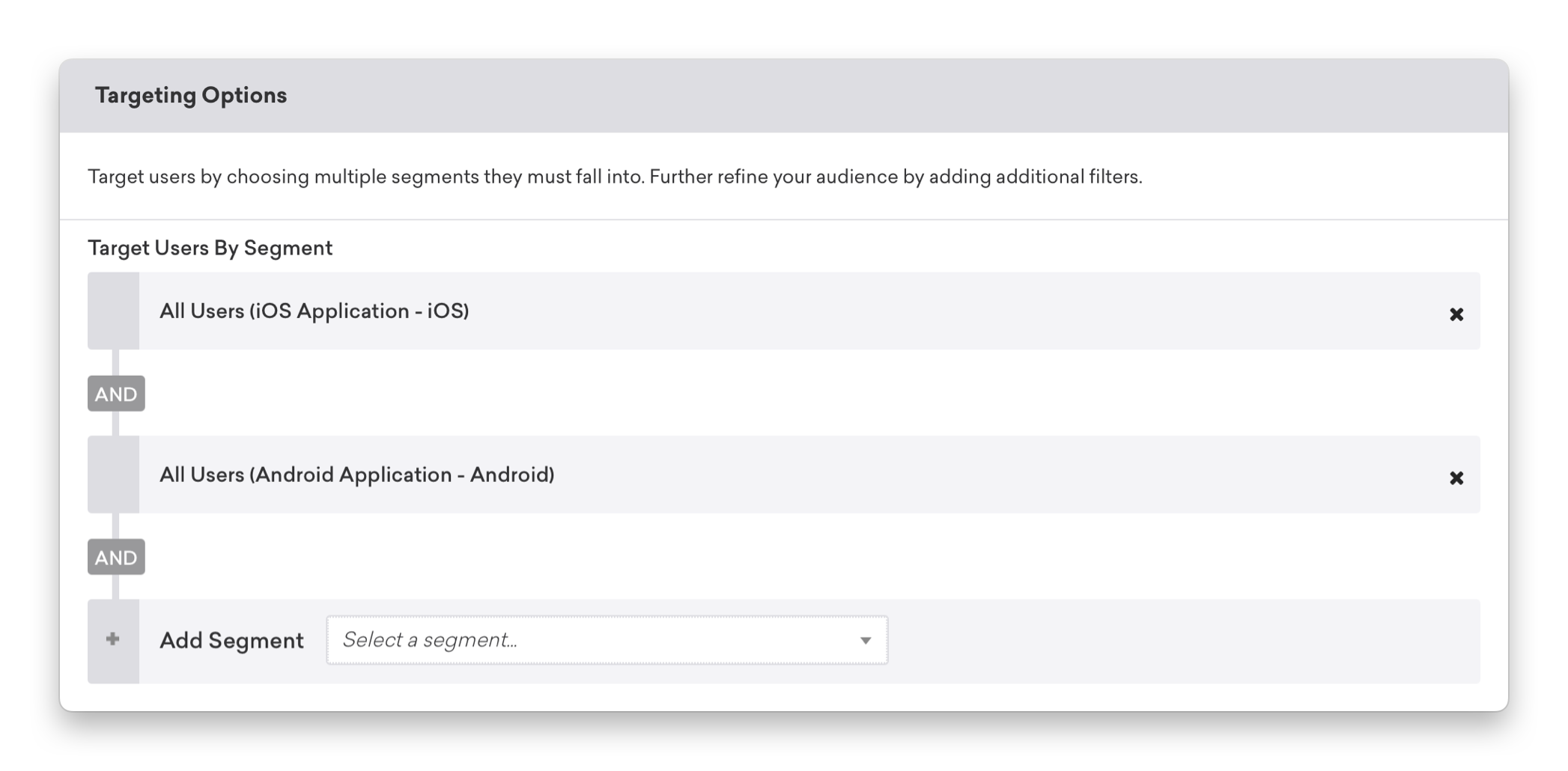 If your apps must be GDPR compliant in Send to section choose opted-in users only
Click Forward to progress to the next step
Step 4 - Conversions
To see if your campaign is successful, you should assign conversion events. This should show you how many users tap/see the message.
Click Add Conversion Event button

In

Primary Conversion Event - A

for

Conversion Event Type

choose

Start Session

Set Conversion Deadline to 3 days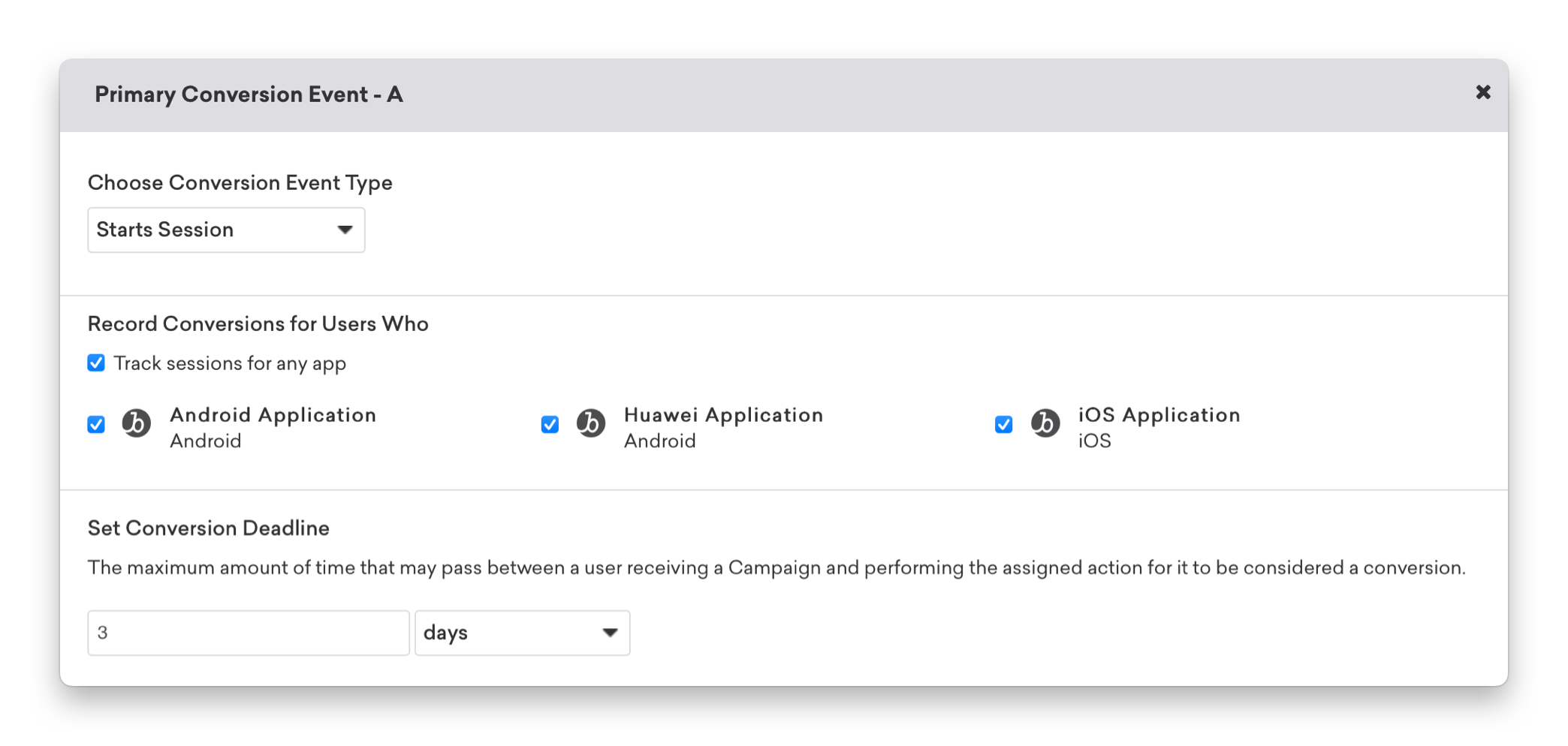 Click Forward to progress to the final step
Step 5 - Confirm
In the final step, you will get an overview of the changes you've made in all the steps.
Click Launch Campaign to start this campaign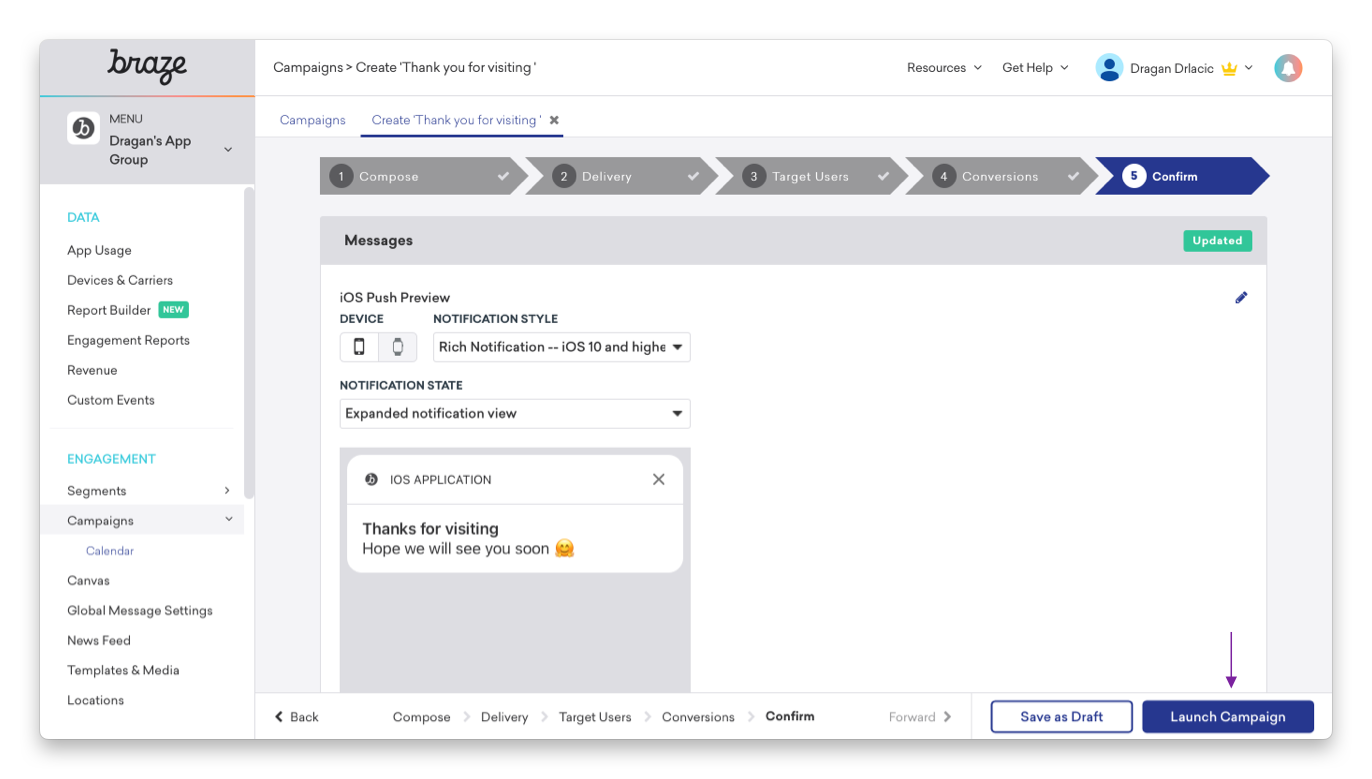 After launching the campaign you can check its performance by going to the Campaigns then select the campaign name. You can always edit the campaign if you click the gear wheel icon and select Edit.