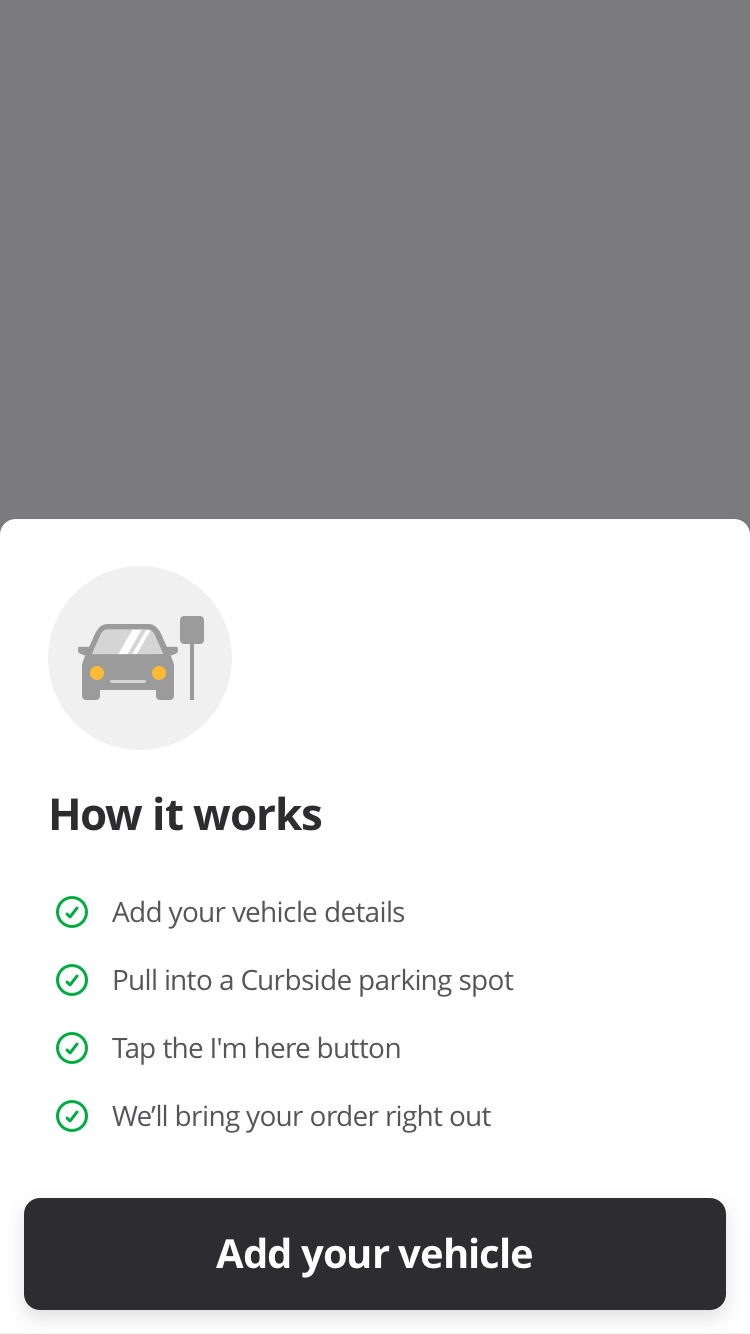 To ensure a smooth Curbside experience for both your customers, as well as your crew members, you should set up dedicated parking spots for Curbside Pickup.
Dedicated Curbside parking spots will make it easier for your crew members to identify the Vehicle to deliver to

Choose parking spots that are near to your store so your crew members do not have to walk long distances to deliver the order

Work with your Marketing team to design posts that can be set up to indicate the Curbside parking spots
The number of parking spots that you want to dedicate to Curbside will depend on the size of your parking lot and the number of Curbside orders you are receiving. We recommend to start out with 2 - 3 parking spots and then adapt based on your order volume.