| | | |
| --- | --- | --- |
| User Role | Chain | Chain Venue |
| Brand Manager | ❌ | ✅ |
| Chain Manager | ❌ | ✅ |
| Company Manager | ❌ | ✅ |
| Local Manager | ❌ | ✅ |
Foodspot allows employees (Foodspotters) to have their Orders delivered to their offices and working/co-shared spaces. All Orders made from one Foodspot (office/working/co-shared space) for the same time are delivered together. Foodspotters can make the delivery Order individually from their own devices, but can only order until a certain time and for a specific time (i.e. multiple order times can be configured per day). Foodspot order can also have a percentage-based Discount, which is displayed in the ordering process.
NOTE: If the Discount is set up, other Discounts on the same Order are not supported.
Foodspot Order Details
If one or more Venues within a Brand support the Foodspot Order Type, the Foodspot Order Type button is displayed in the Order tab.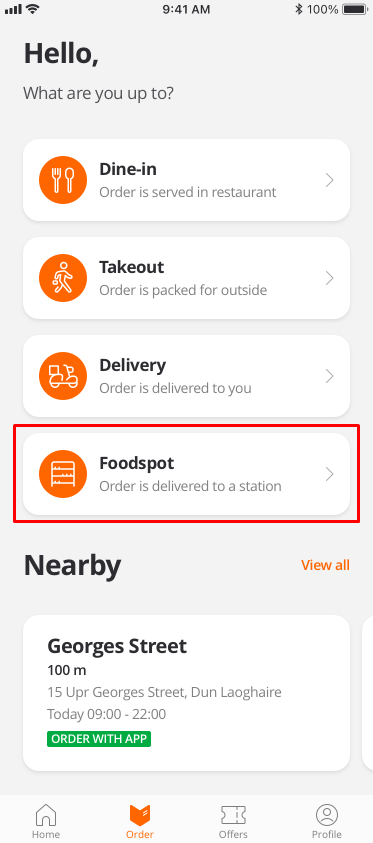 When Foodspot Order is marked as Picked by courier, each Foodspotter that ordered food from the same Foodspot receives notification that the Order is on its way.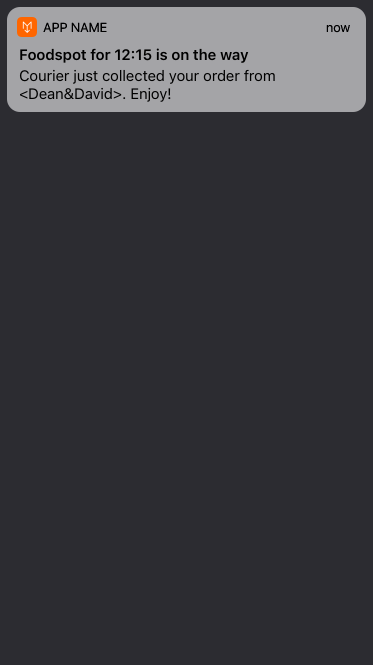 Additionally to that, the Foodspot Order is adequately represented (it is visible) in the receipts.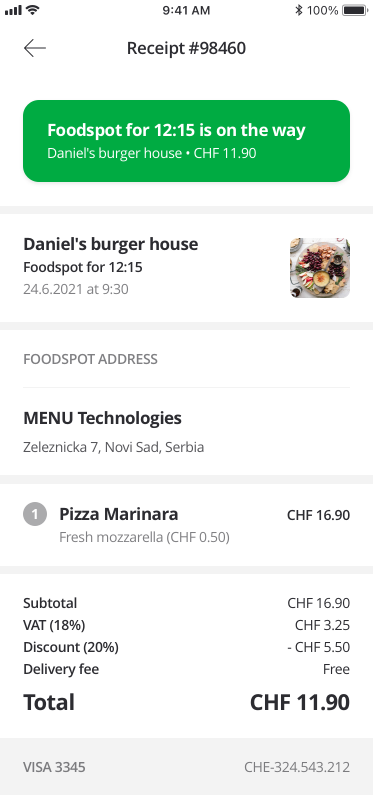 NOTE: Only Delivery Times for which the deadline has not yet passed will be displayed.