| | | |
| --- | --- | --- |
| User Role | Chain | Chain Venue |
| Brand Manager | ❌ | ✅ |
| Chain Manager | ❌ | ✅ |
| Company Manager | ❌ | ✅ |
| Local Manager | ❌ | ✅ |
Foodspot Workflow
Foodspot allows employees (Foodspotters) to have their Orders delivered to their offices and working/co-shared spaces. All Orders made from one Foodspot (office/working/co-shared space), for the same time are delivered together. Foodspotters make their delivery Order individually from their own devices.
Foodspot can be entered by providing a code, which is specified in the CMS (and distributed to employees). This prevents people that are not in the office to order food through Foodspot.
Foodspot setup in the CMS is performed on a Venue level with Foodspotter being able to order for multiple ordering Channels: Mobile & Web App and Tablet
NOTE: To provide Foodspot order for the Customers and across the Channels, it first needs to be configured and enabled in the CMS.
To set up Foodspot Order Type in the CMS, two actions need to be completed previously:
Create Foodspot area and Foodspot (

office/working/co-shared space

) on Venue level

Enable Foodspot as Order Type on Venue Level
Create Foodspot Area
To create Foodspot area:
Select Venue

Select Areas at the top bar

Click ADD AREA
Add Area

form appears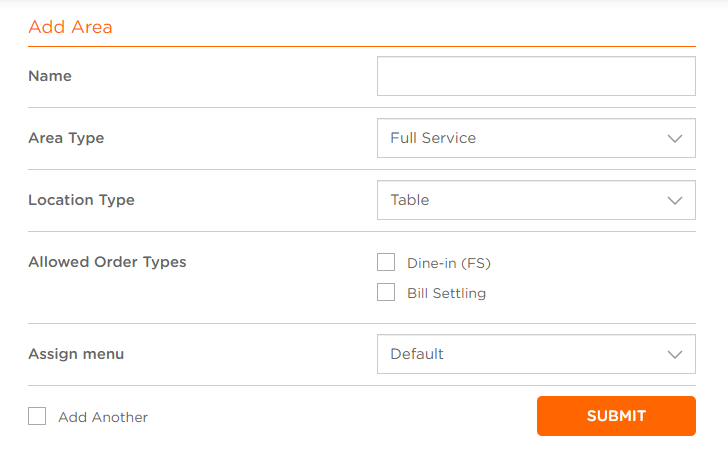 Enter all the necessary data: Name, Area Type (Foodspot Area), Assign menu (Assign Venue's menu) e.g. Default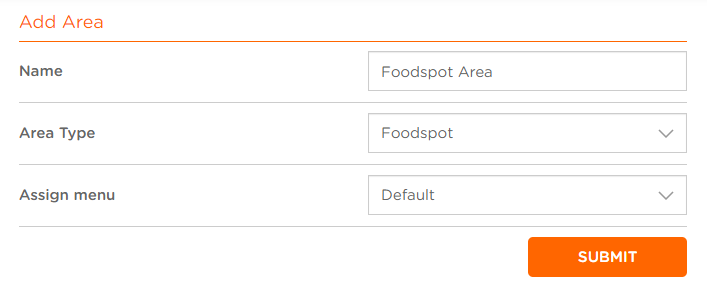 Click SUBMIT to complete the process
You've successfully created Foodspot area.

Create Foodspot
To create Foodspot Ordering spot:
Select Foodspot Area you have previously created

Click ADD FOODSPOT in Foodspots section
Add Foodspot section appears

Enter all the necessary data: Name, Code (e.g. 021), Address, City, Zip/Postal Code, Country, Location Coordinates, Apartment Floor, Details (optional), Discount (optional)
Click ADD to complete the process
You've successfully added Foodspot for the Venue.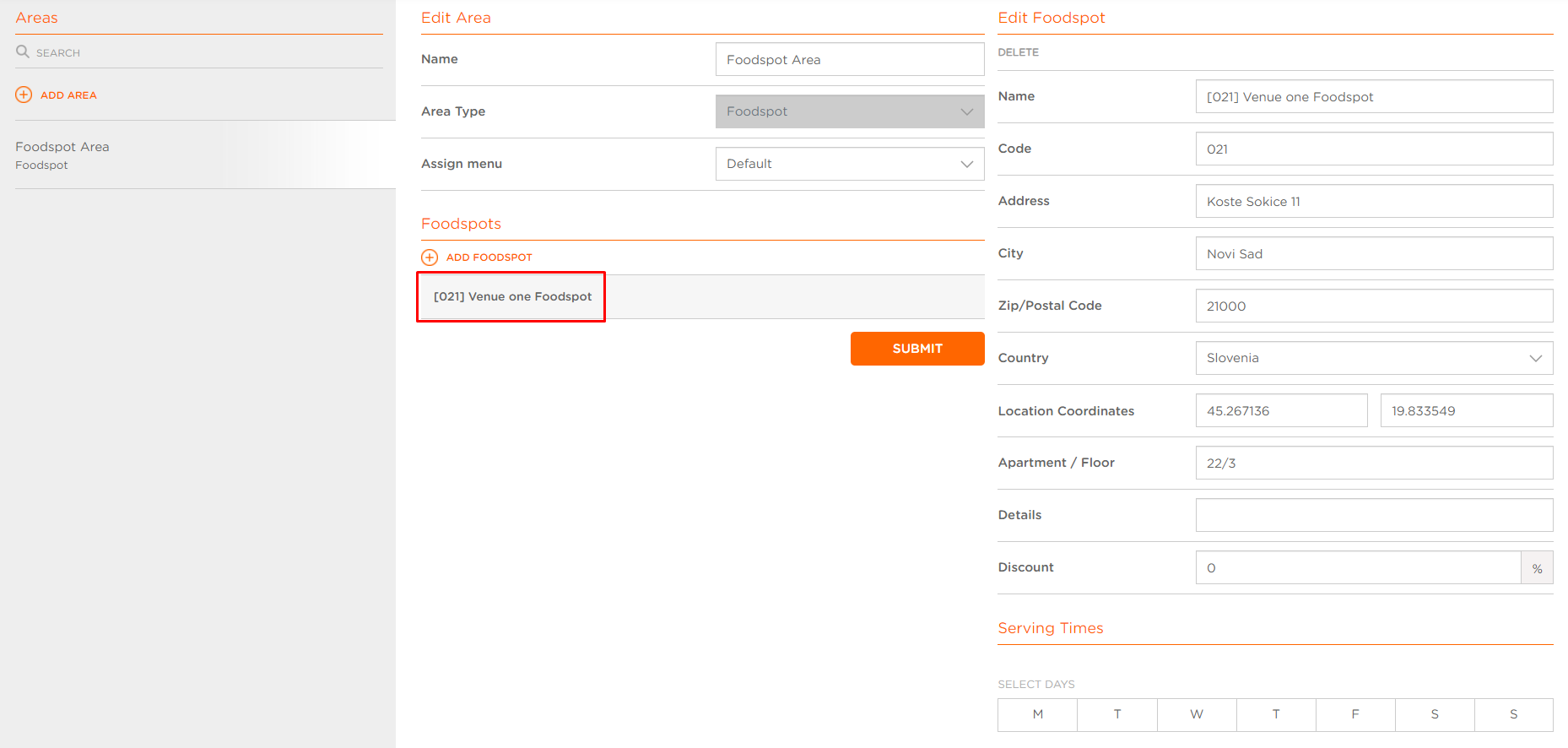 After you added new Foodspot, Serving Time section appears in Edit Foodspot form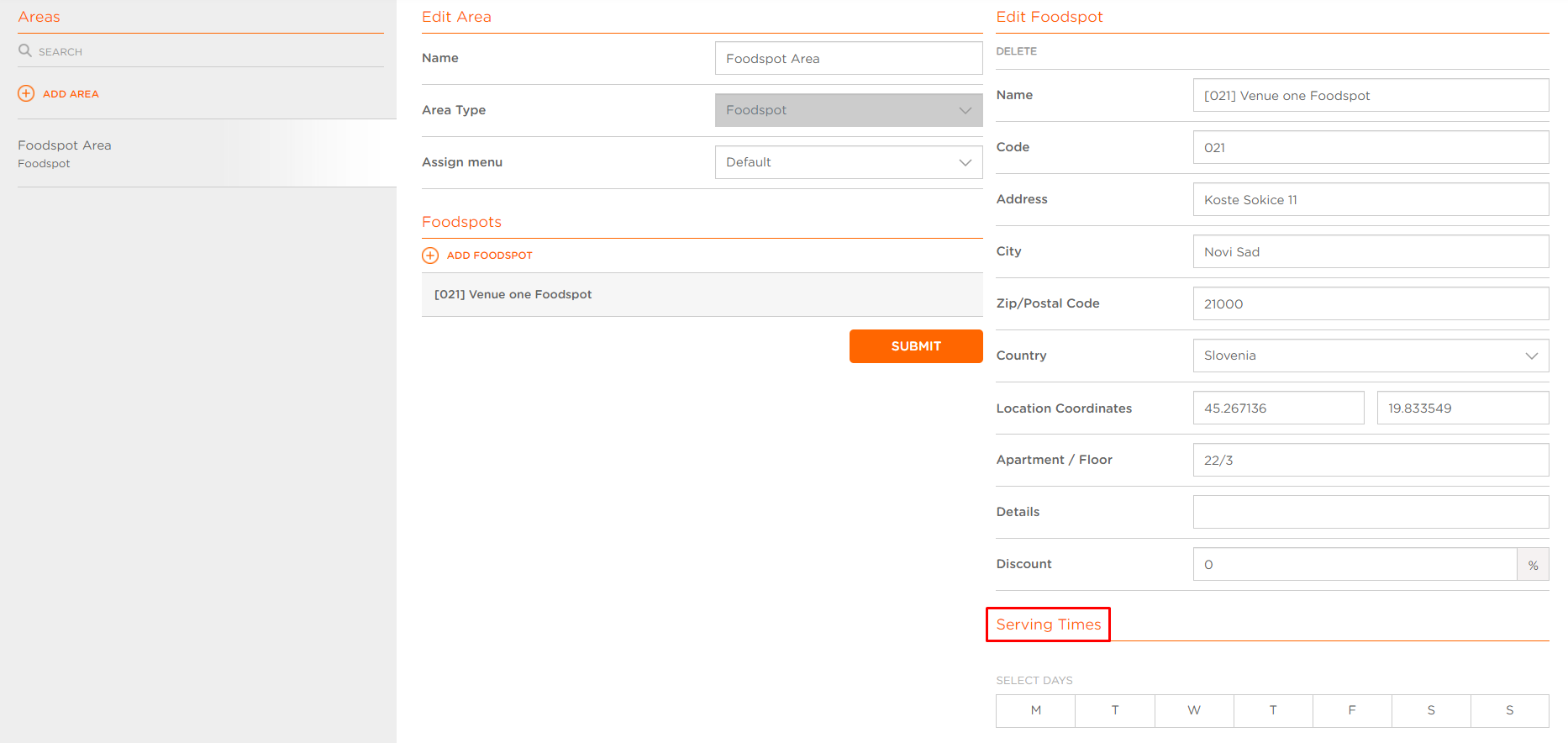 You can set up Serving Times for Foodspot Order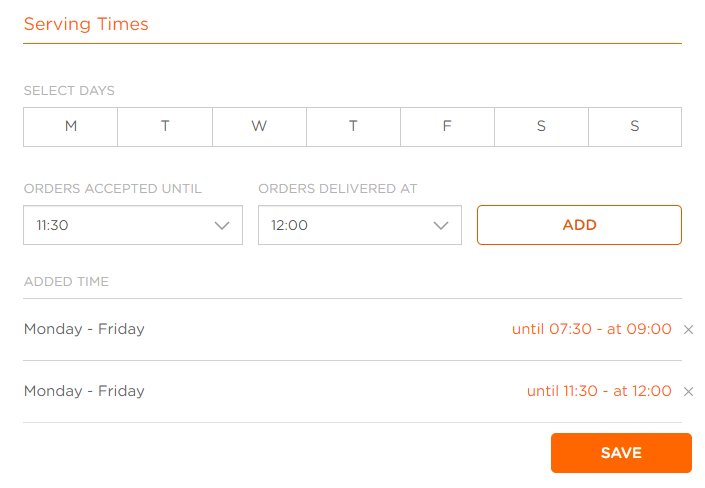 For more information on Serving Times, check out How to change Minimum Preparation Time? article.
The Foodspot you created is now visible in Mobile/Web App/Tablet respectively.
Foodspot in Mobile App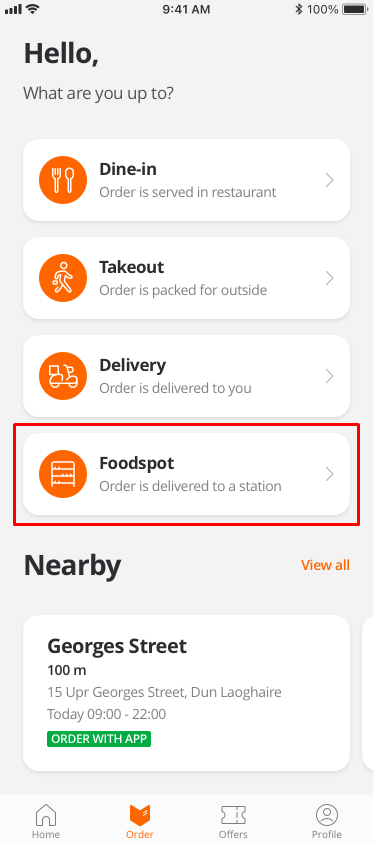 Foodspot in Web App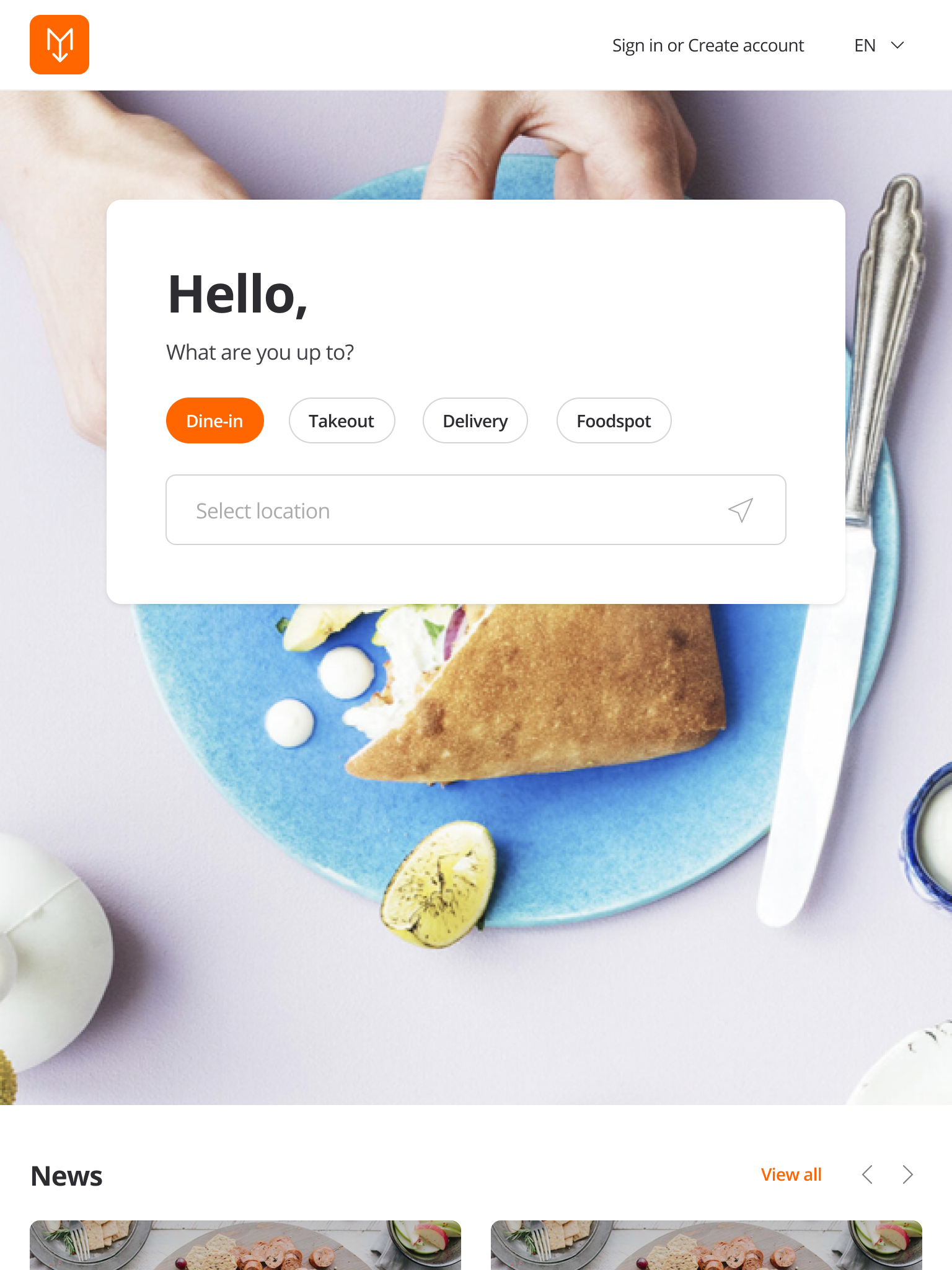 Foodspot in Tablet