Intro
This article explains how to enable to Dispatch solution (and on what level), who can do it, and what are the parties involved in this functionality.
Who can use it and how?
Brand Manager - can setup and change settings for all the Hubs and all the Stores in the Brand
Store Manager - can create a Hub, add Stores (the ones they are assigned to), Managers and Drivers, setup and change settings for the Hub. This User is not able to change anything for other hubs, but able to see other Hubs
Driver - will be added to the system through Management Center, but will not be accessing the Management Center. Driver is added in MC and then goes through the sign up process in DriverApp
Please note: All users will be managed through Authentication Service.
Users will have access to Delivery Hubs in case they have access to all the Stores in the Hub and to Delivery Purpose.
How do I set it up?
Availability for Brands
Dispatch can be enabled or disabled per Brand. In case the Dispatch is disabled for the Brand - the User will still see the Dispatch Tab in Management Center Menu but it will only show some general information about the dispatching solution and a link to reach out to Success Manager to enable it. It can be enabled only by Admin Users, just like Loyalty.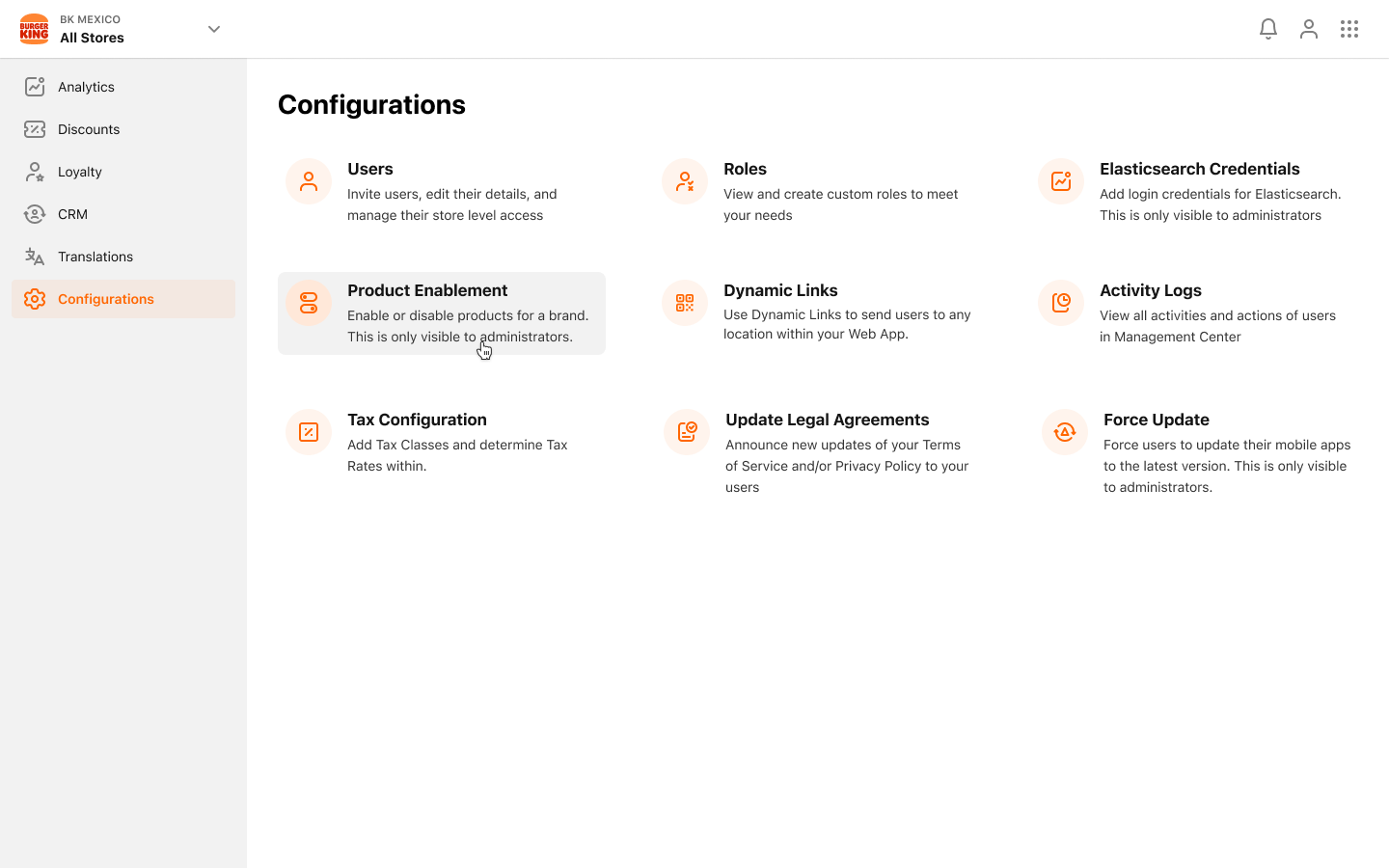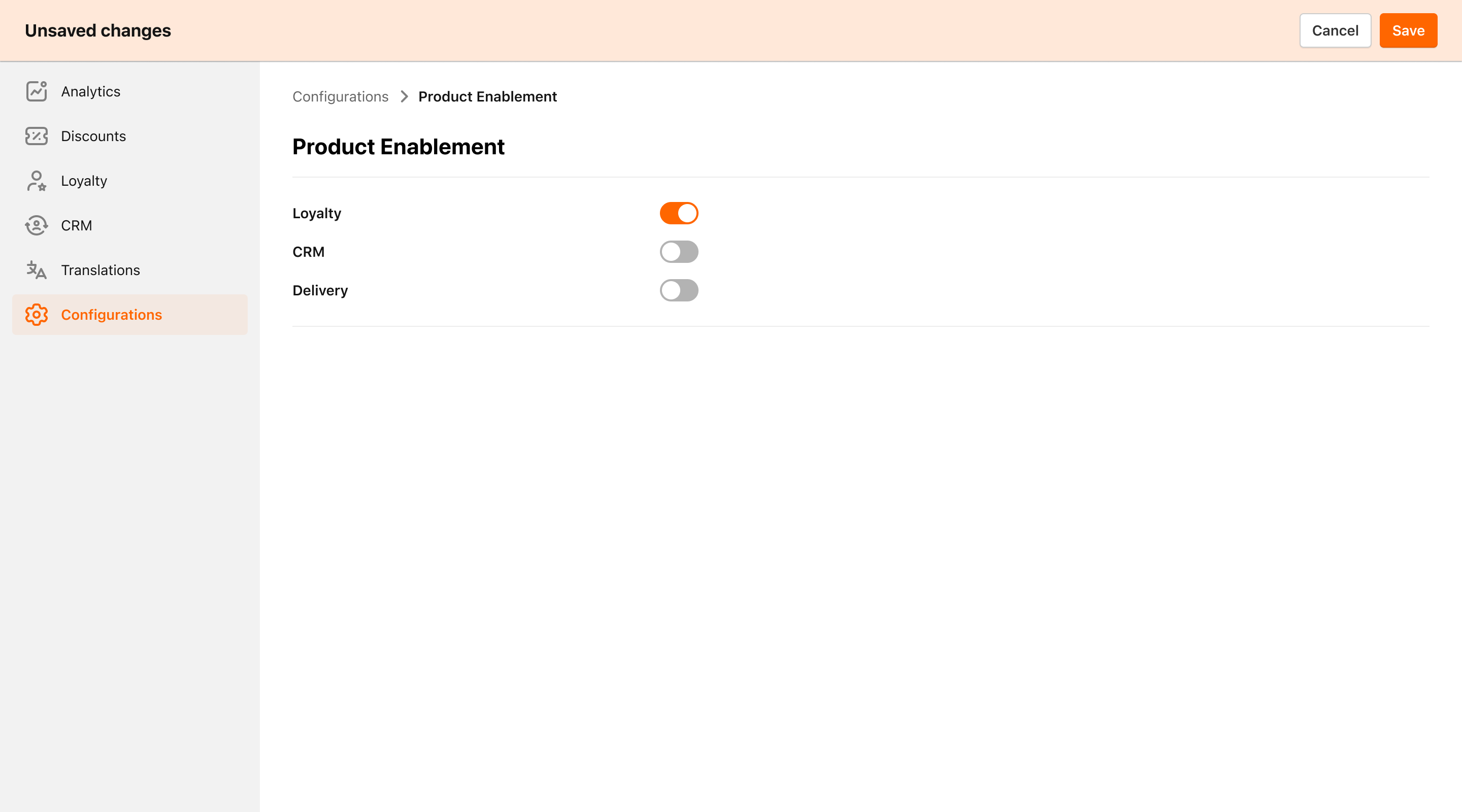 Availability for Stores
If Dispatch is enabled for a Brand, the Brand Manager or the Store Manager Users will be able to enable dispatch for a particular Store by creating a Delivery Hub for this single Store or for several chosen Stores at once. To do it, they have to create a Store Group with Delivery Purpose, and the corresponding Delivery Hub will become available in Delivery section.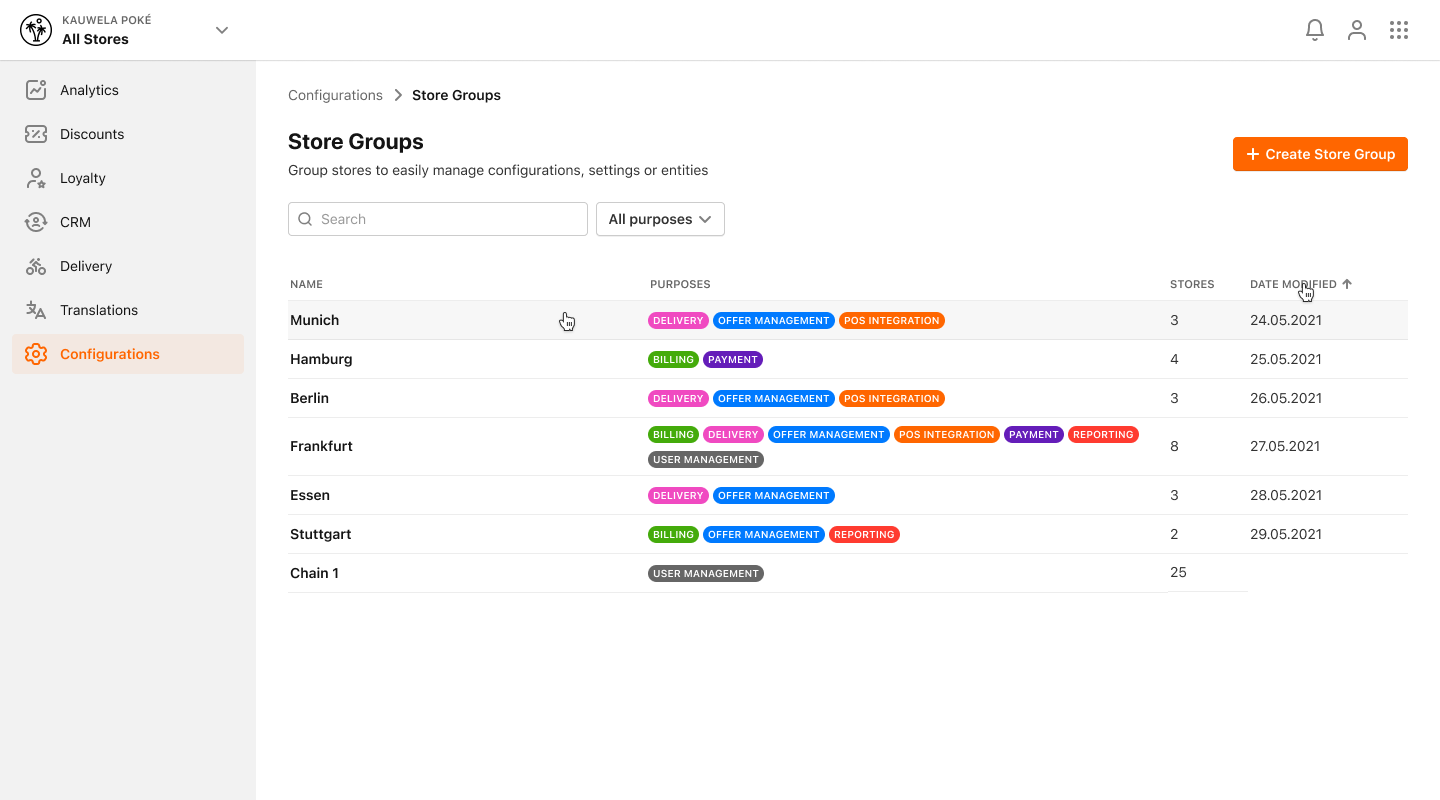 To disable the Dispatching solution for a Store - the User has to remove the Store from a Hub. If it's the only Store that was in a Hub, the whole Hub will be removed as well, but the User will first be asked for a confirmation to do so.