Intro
Here's how to create and assign Routes to Drivers or DSP, in detail.
How do I do it?
The User will have a possibility to create the Route by clicking the Orders in the delivery sequence desired. Every click will update the Route that is being created:
Once the User is ready with the selection - they are redirected to Route preview page, where they will be able to select the Driver or the DSP that will execute the Delivery: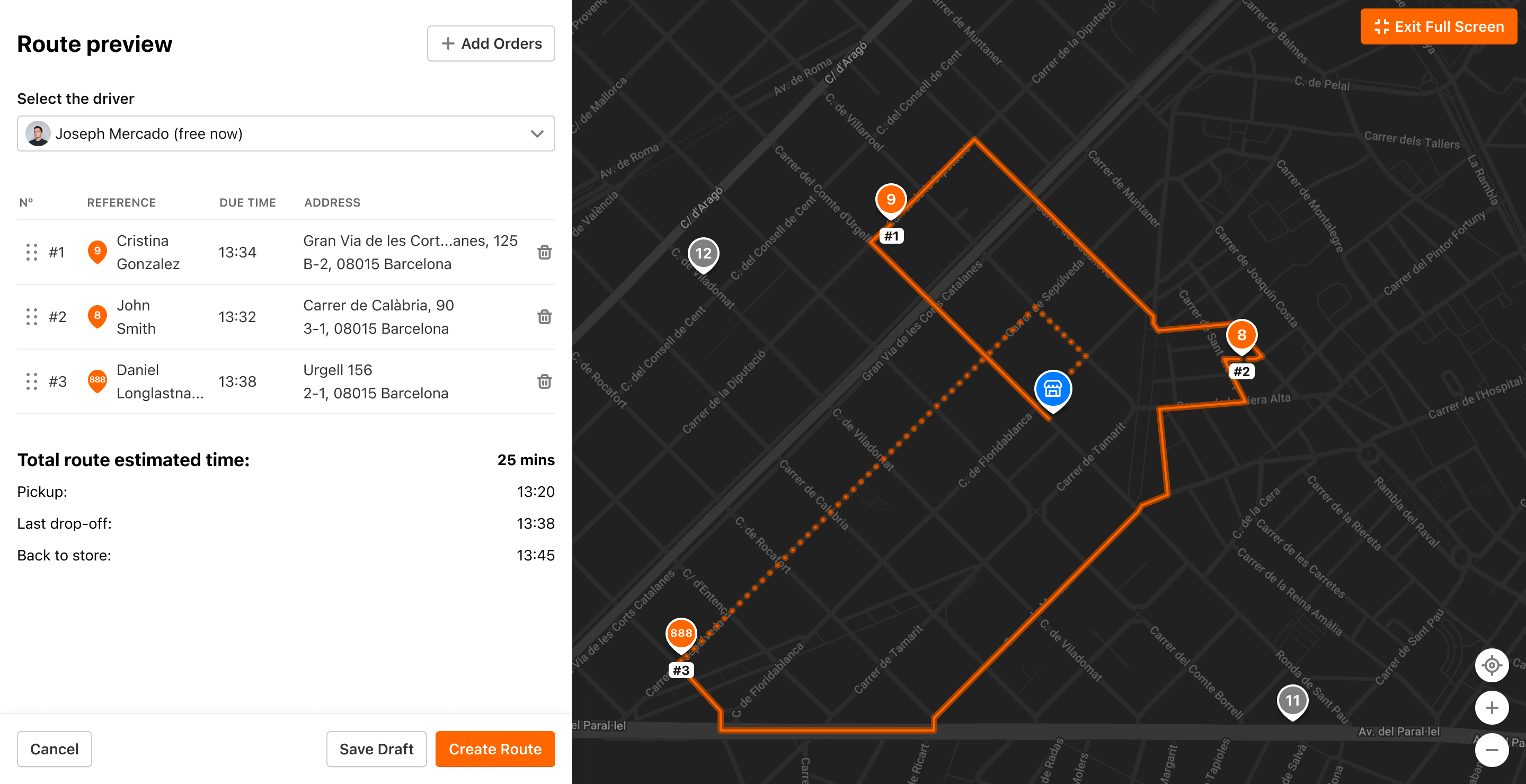 When the User clicks Create Route - the Delivery is created and displayed in Deliveries mode.