Intro
This article explains how to properly setup the Delivery Hub.
What and how can I setup for the Delivery Hub?
Delivery settings are applied on the Hub level.
The available options are:
Setup Delivery Mode:
- Auto-assign
- OD/DSP
- Mixed
Delivery Tracking Flag:
- enabled
- disabled
DSPs for the hub
- enabled
- disabled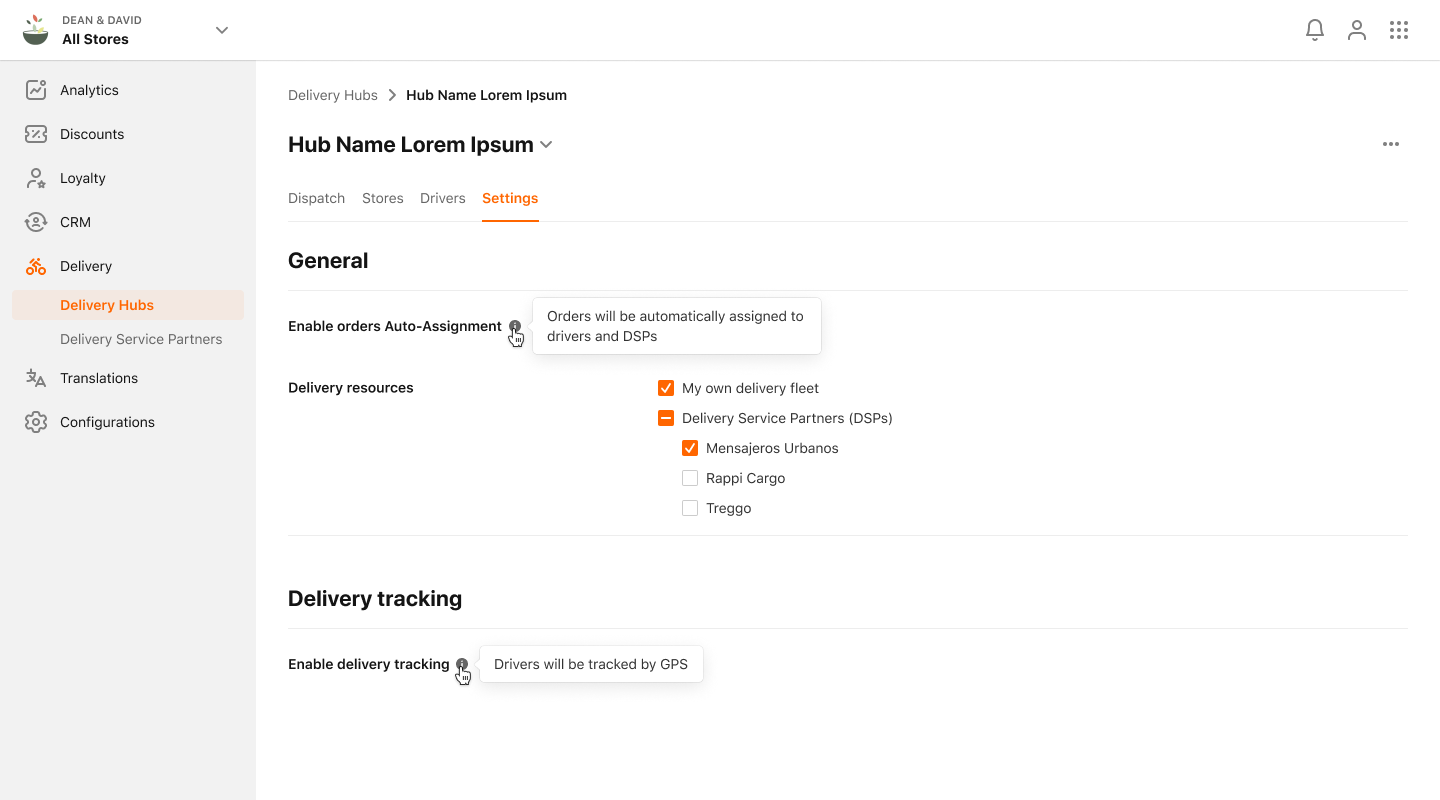 Where do I do it?
The User can access the Hub View of a selected Hub from the list of Hubs. The Hub View will be specific to this one Hub and it will contain:
Dispatching Screen

Stores

Drivers

Settings Tab
It's be possible to switch between Hubs inside the Hub View.