Intro
Here's how to edit Routes, in detail.
How do I do it?
If the Route isn't in effect yet (it hasn't started), the User will be able to click on Edit Route. They will be taken to the Edit Screen: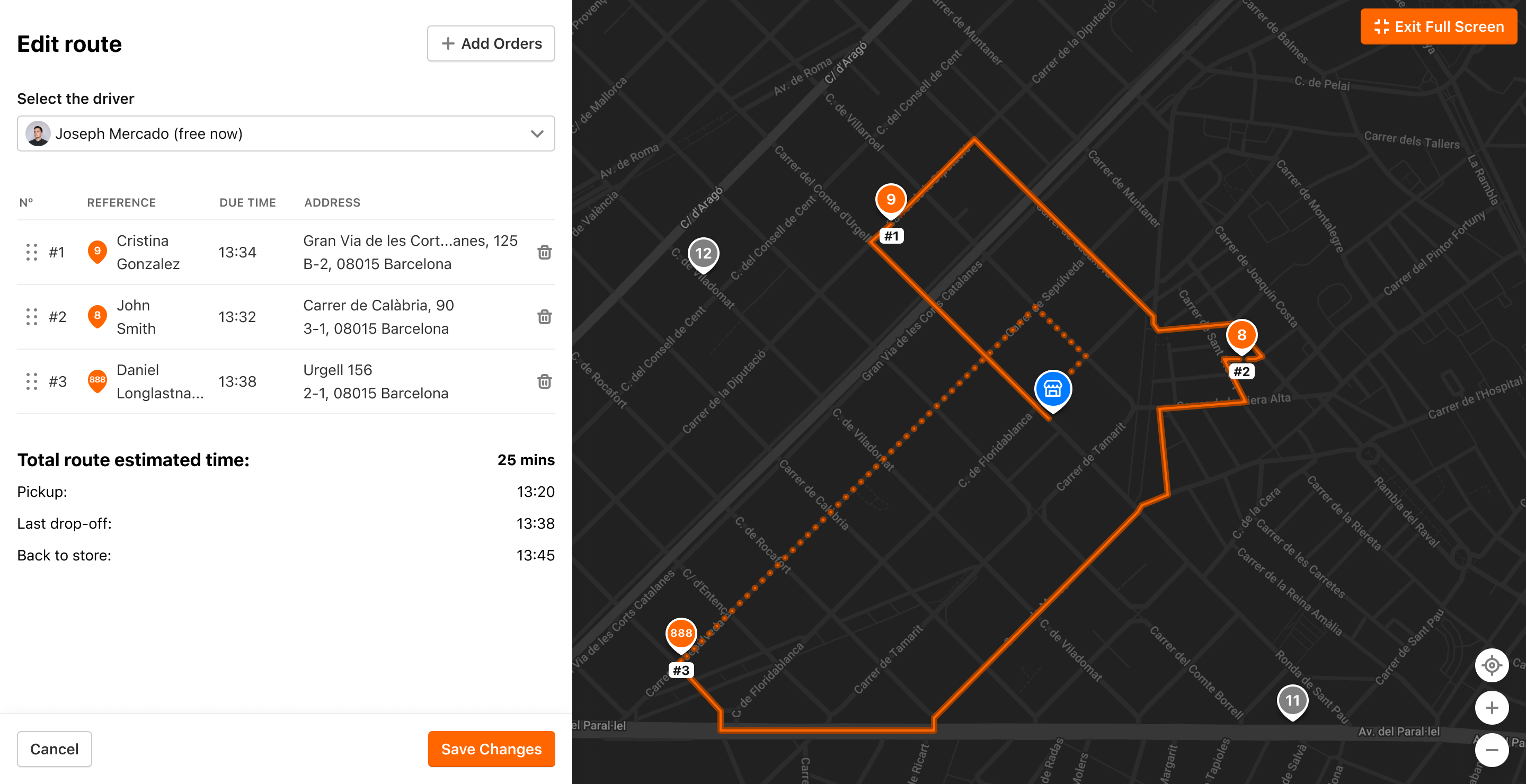 Here they can change the
Order
sequence of the
Route,
change the
Driver,
and add or remove
Orders.
When they click on
Add Orders,
they will be taken to
Add Orders Screen.
The current
Route
will be greyed out and
Orders
that can be added to the
Route
will be displayed in orange: