Intro
Here's how to unassign Routes, in detail.
How do I do it?
This is done almost the same way as editing Routes.
If the Route isn't in effect yet (it hasn't started), the User will be able to click on Edit Route. They will be taken to the Edit Screen: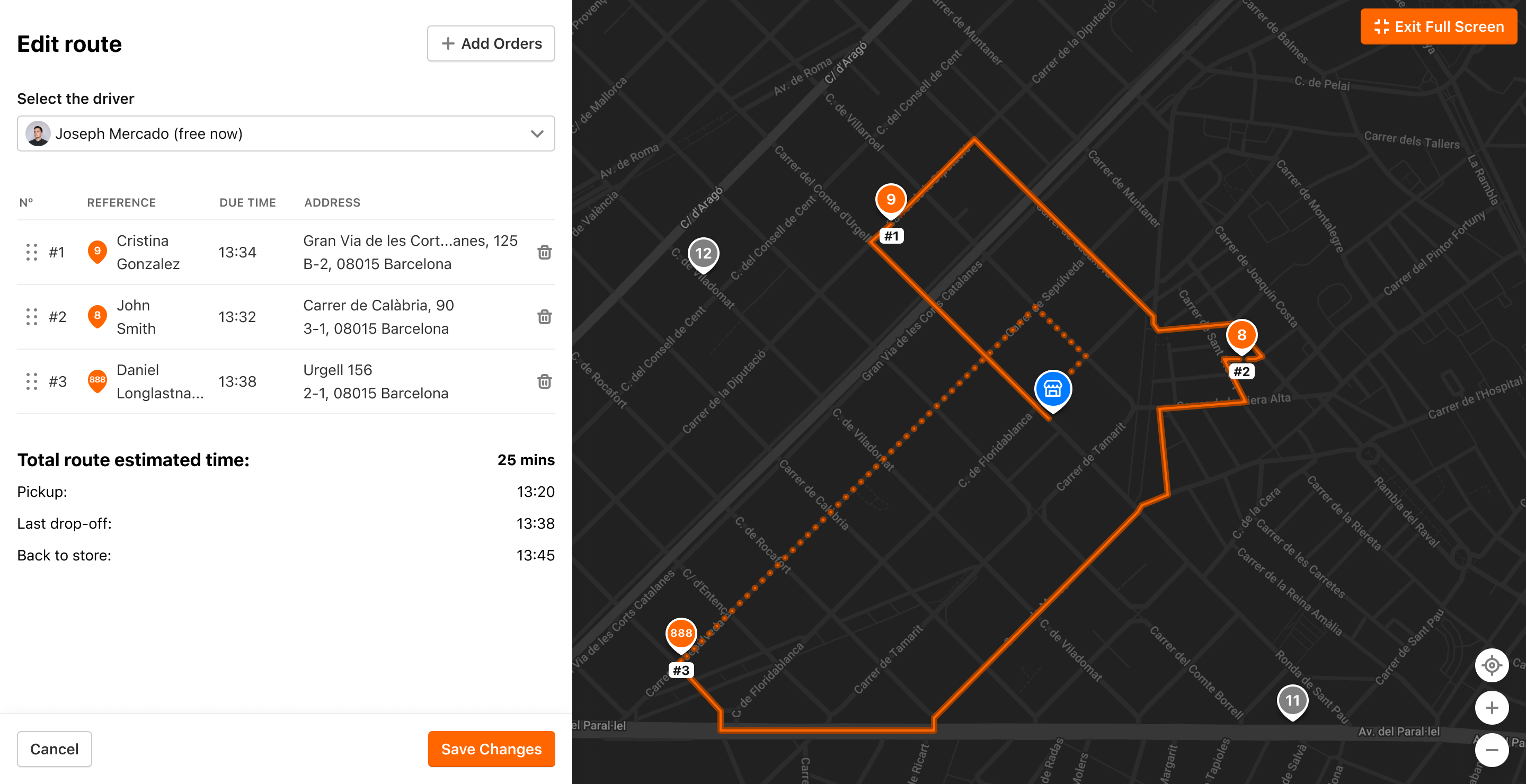 Then, they will have to expand the Select the driver section and click on an option Select driver later: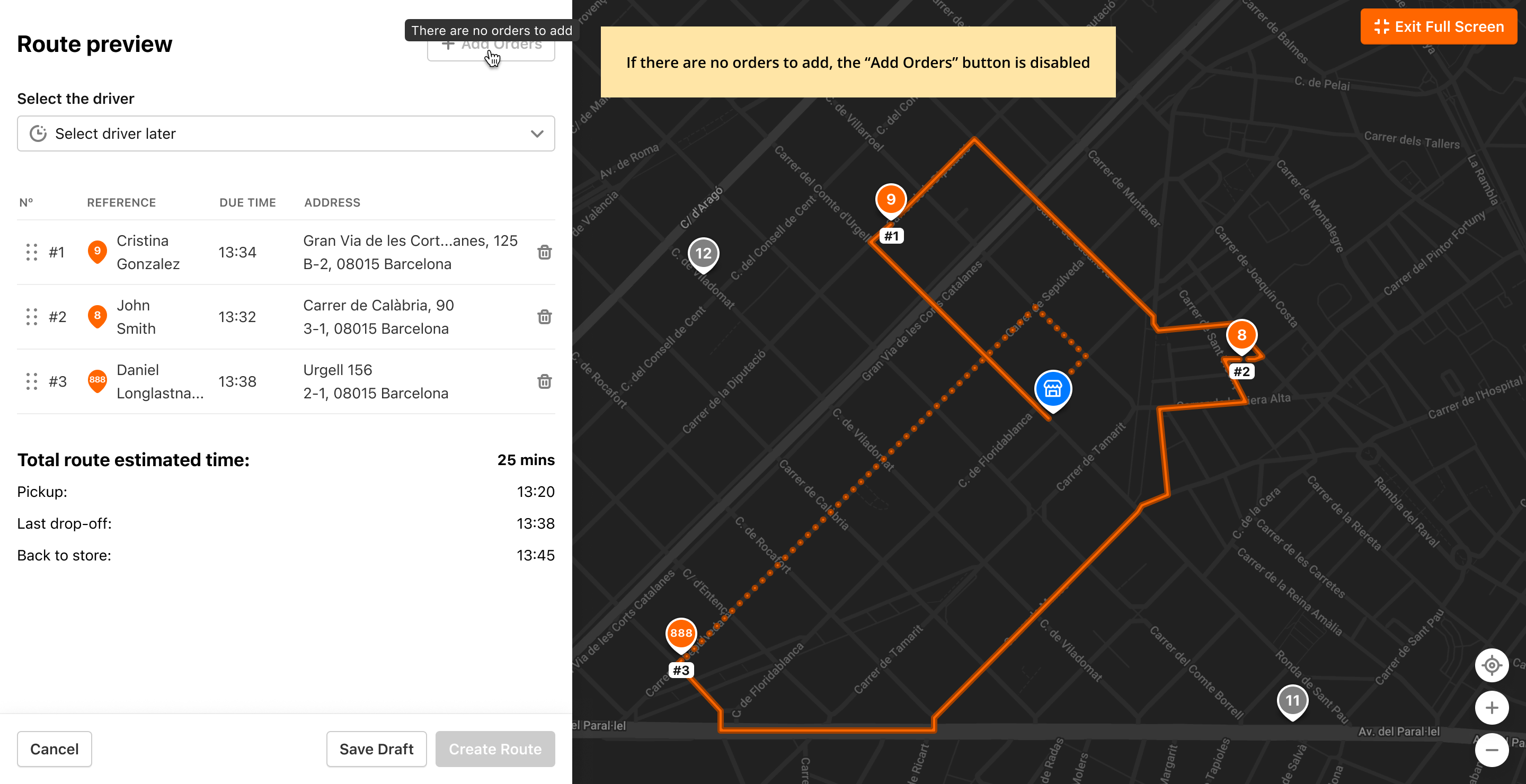 All Orders from this Route will now be unassigned and the option for them to be saved as Route Draft will become available.